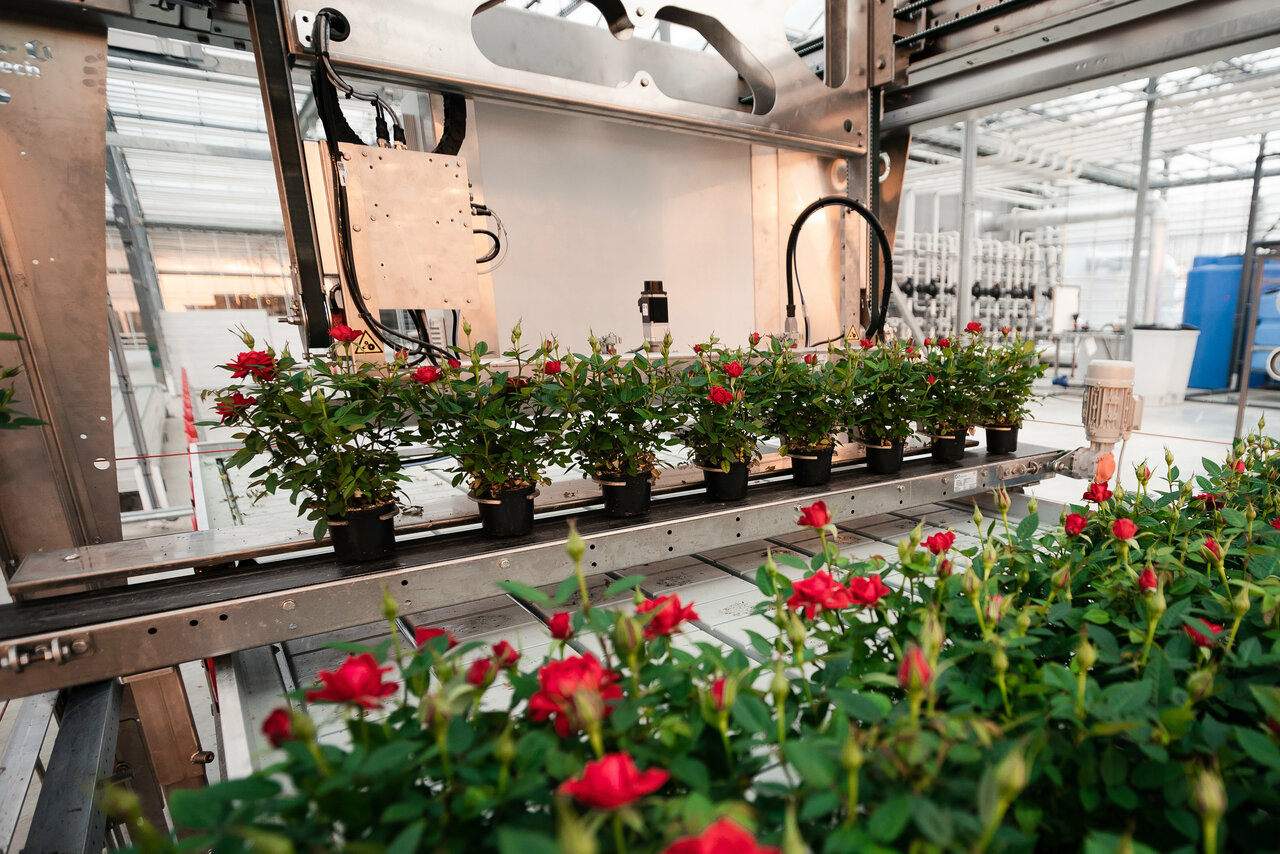 Pot Plant Growing
Automate handling activities
There are many heavy and monotone handling activities in pot plant growing. Such as:
Potting and spacing
Filling trays
Picking and placing pots or trays
(de-) Stacking trays
Cart loading
Six pack handle placing
Labelling or sleeving, and so on.
Automating these tasks can lead to substantial labour-savings. And a more pleasant working environment for your personnel.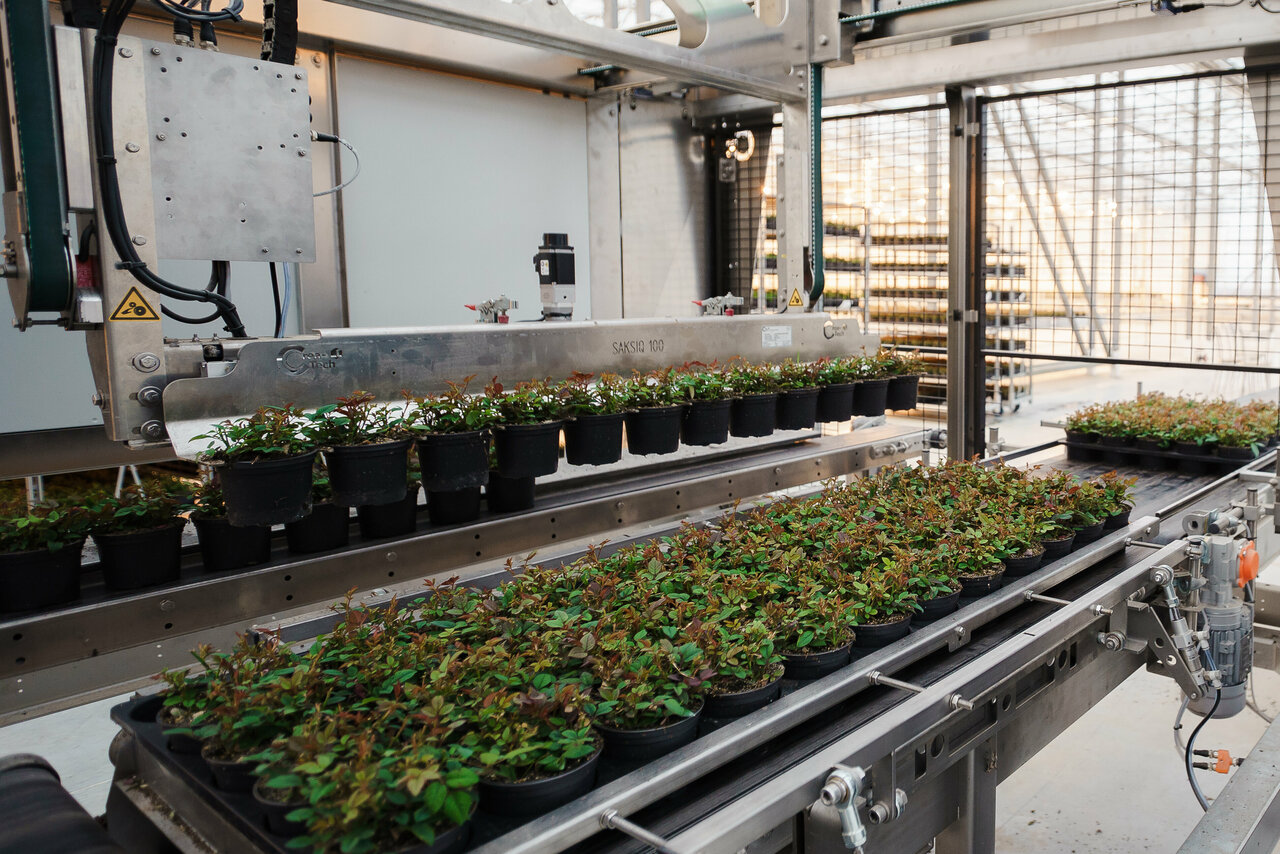 Simple and Affordable
How to do it
We have automated handling activities in the horticultural sector since 1998. Our robotics are tailor-made and engineered, built, programmed, and tested in-house. Here are five simple and affordable applications to give you an idea of how it can be done!
Potting and Spacing at Artisan Orchids
Tray Destacking at Bunnik Bromelia
Six Pack Handle Placing at Van der Salm
Cart Loading at Van der Salm
Sleeve Labelling at G's Grupo
Automate Potting and Spacing
to save 1 to 2 Fte and ROI within 2 years
At Artisan Orchids, we have installed a potting and spacing robot (gantry). This robot saves up to 2 Fte and has a return on investment of about 2 years in this case. A special feature on the Bosman Van Zaal pot robot is that it is servo controlled. This allows the robot's movement to be programmed and changed with high precision.
Automate Tray Destacking
to save 1 Fte and ROI within 4 months
At Bunnik Bromelia, a tray destacker helps the automation process. In this case, the tray destacker saves 1 Fte and has a return on investment of just 4 months. It is a very versatile and gentle robot. Two different tray sizes are not a problem. Optionally, we can provide an adjustable tray destacker to handle different tray sizes.
Automate Six Pack Handle Placing
to save 1.5 to 2 Fte and ROI within 2 to 3 years
For Van der Salm, we have developed a six pack line including a handle placing machine. It completely automates the process of placing handles, cutting and loading the six packs. It ensures a faster and more accurate result. It can process about 2,700 six packs per hour. With the six pack labelling robot, 1.5 to 2 Fte are saved. The return on investment is less than 2 to 3 years.
Automate Cart Loading
to automate heavy and monotonous work
For Van der Salm, we engineered and installed a (tailor-made) packing line that includes a cart loader. It processes different varieties of loose pots, six-packs and trays, even those that are damaged. The system is fully automatic and only requires 1 operator. It is very silent and experiences almost no jams. The system is connected to the internet so remote service is possible.
Automate Sleeve Labelling
to save 1.5 Fte and ROI of 1 year
G's Grupo uses only one sleeve labelling machine to process different sleeves and different labels, at different speeds. Up to 70 sleeves per minute are labelled. The sleeve labelling machine saves 1.5 Fte and has a return on investment of 1 year.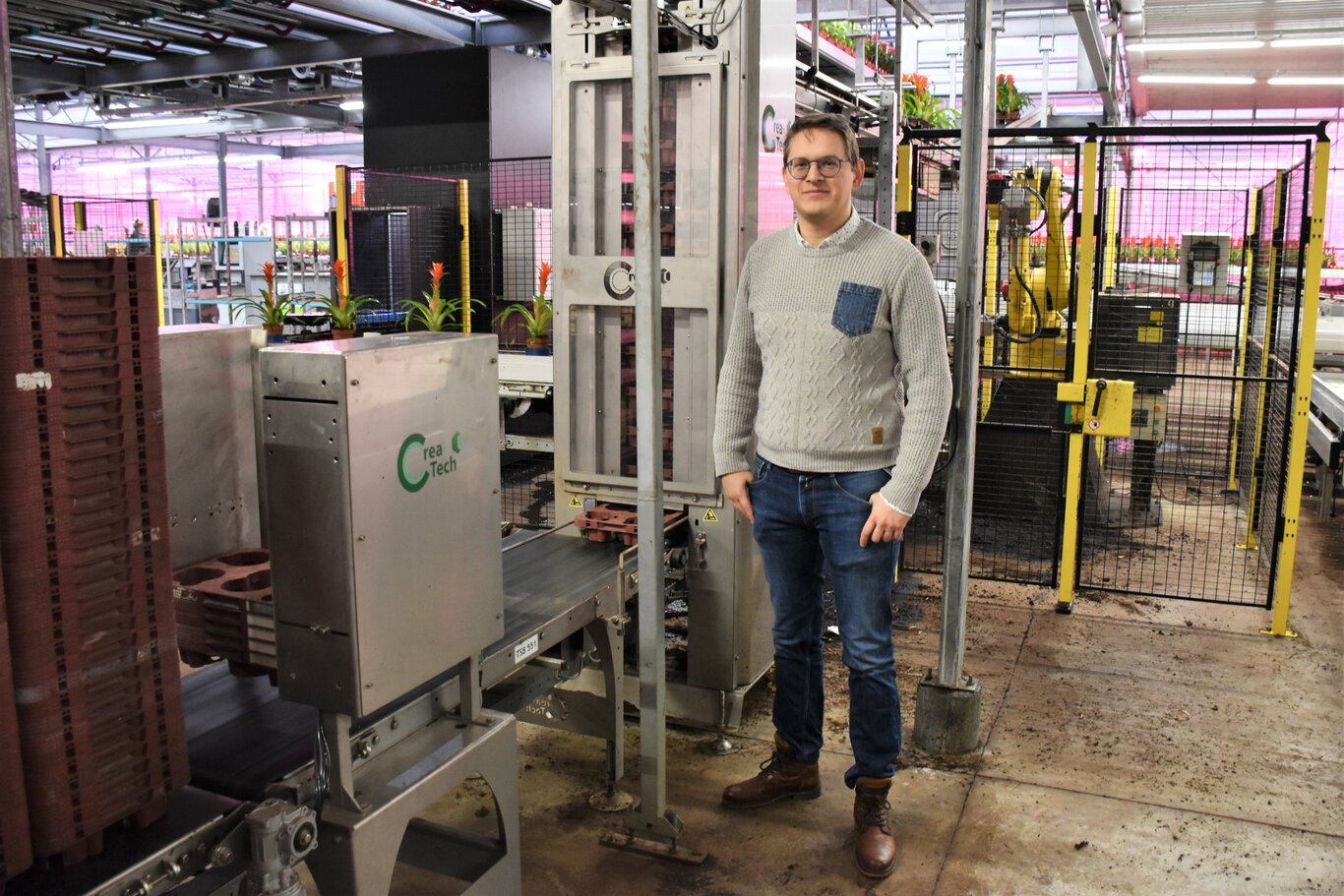 Want To Automate A Task?
Book a (virtual) tour at an automated farm and get in touch with our experts