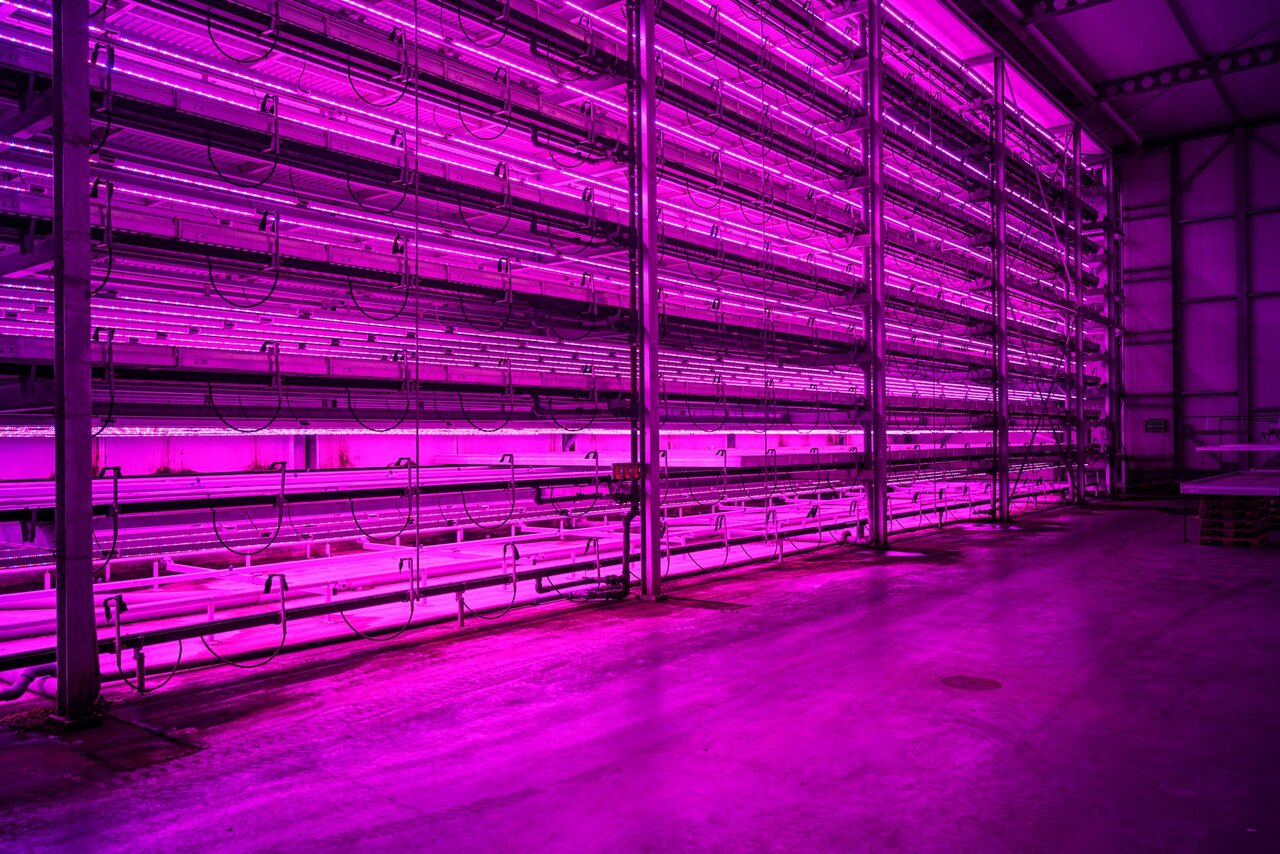 Vertical Hydroponic Lettuce Growing
In Warmenhuizen, located in Seed Valley, the first fully automated foil greenhouse with hydroponics in the Netherlands has been opened under the name B4HydroGrow. Bosman Van Zaal was closely involved in the development of this project and realised the heating in the greenhouse and the climate in the growth chamber, the logistical cultivation systems, and the ISAL management software from Indigo Logistics.
B4HydroGrow is a nursery for vegetables, including seven types of lettuce that are supplied exclusively to all 1,000 branches of the Albert Heijn supermarket chain. Originally, the company grew lettuce outdoors, but it wanted to grow it all year round, in a sustainable manner and with uniform and consistent quality. The company's structure is almost entirely circular. Investment costs are at an acceptable level and the heads of lettuce can be produced to a consistenly high quality. After about seven weeks, the heads of lettuce are ready to be harvested and distributed.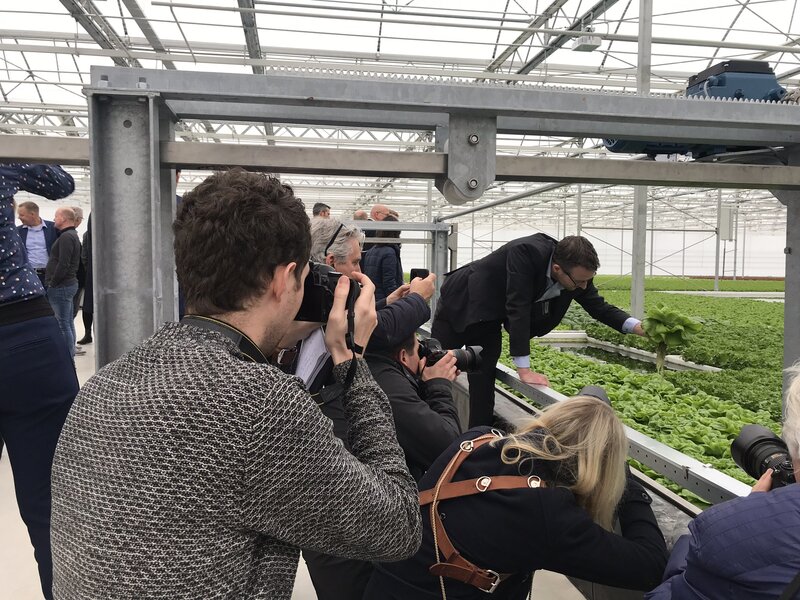 Complete Control
It all starts with small seeds, which are placed in a special plug on trays on aluminium roll containers. This requires less water and fewer pesticides, and keeps the crop cleaner. These roll containers are then transported to a conditioned area, a vertical farm of ten layers. In this environment and climate, (LED) light and air are fully optimised thanks to automatic growth analyses. This entire process requires no human intervention.
When the plants have reached the right size, a transplanter places them in the cultivation trays that float to the foil greenhouse, and the used containers are automatically washed and prepared for reuse for a new batch of plants. The trays with small plants end up in the water basins in the foil greenhouse. Thanks to the foil, UV light is fully and diffusely transmitted, and the natural cycle is optimally utilised. The result is more attractive colouring of the lettuce. Moreover, foil is more flexible than glass in extreme weather conditions and is safer for food production than glass.