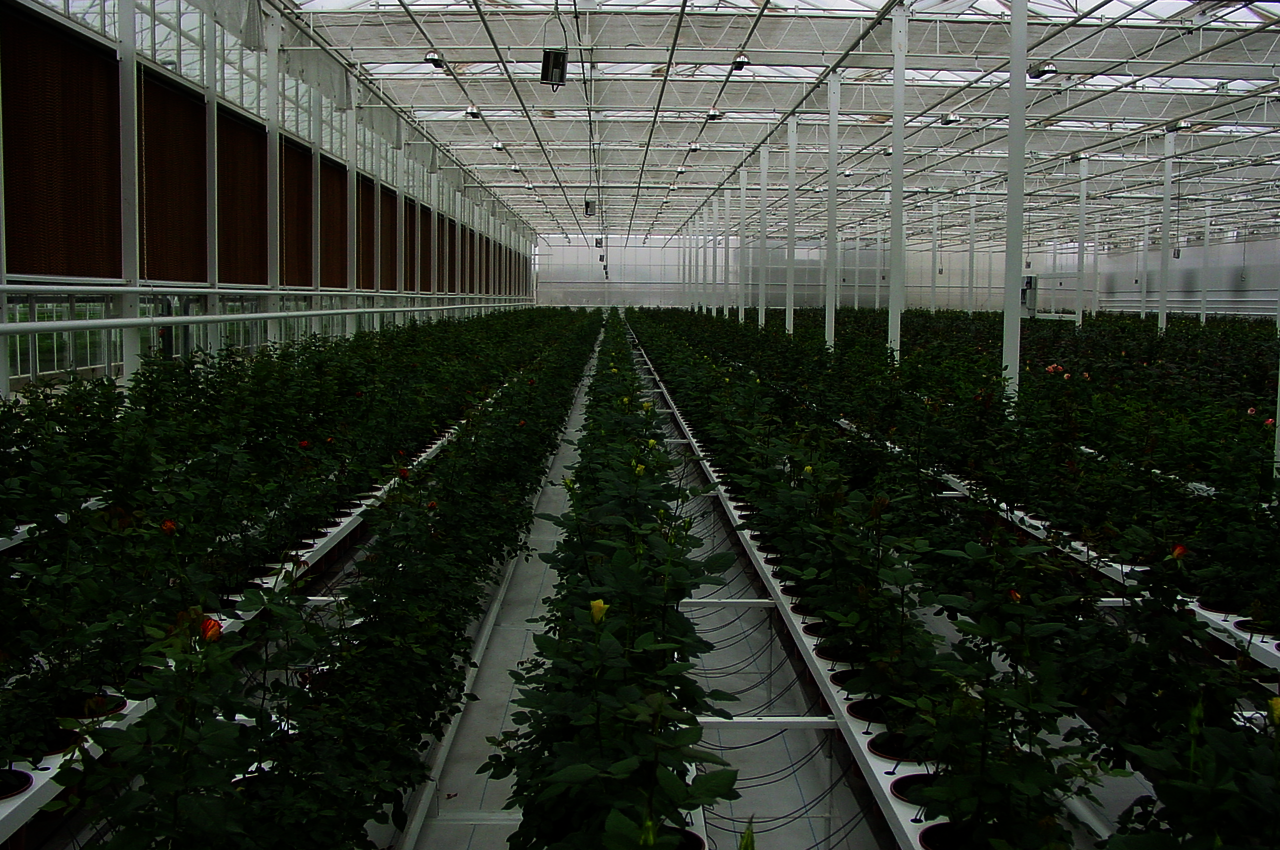 About Adiabatic Cooling
Adiabatic cooling is based on the thermodynamic principle that evaporating water draws heat from its environment resulting in a lower ambient temperature.
As a consequence, adiabatic cooling only works in areas with relatively low humidity. Adiabatic cooling can be used to control the temperature and humidity (dehumidifying) in the greenhouse.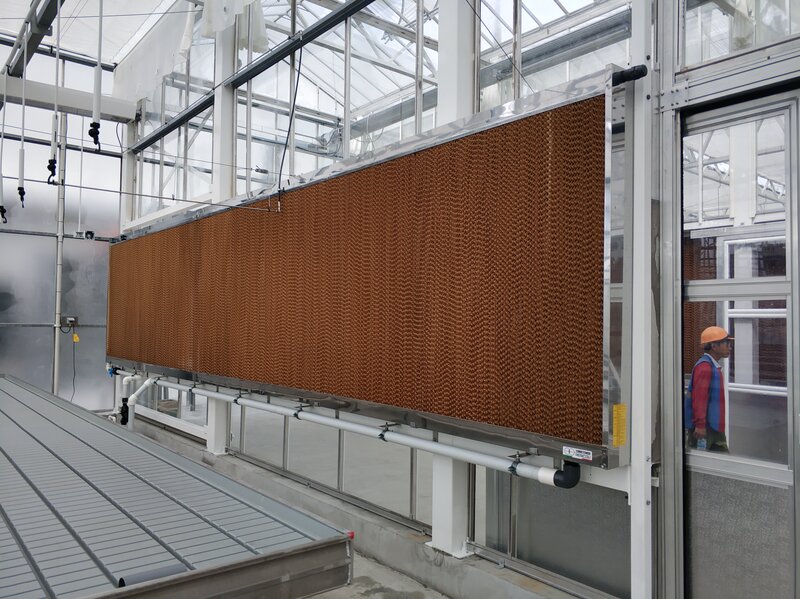 Traditional Pad and Fan Cooling
The pad and fan cooling method is a widely used cooling system due to its simplicity. As the name indicates, the system is based on a combination of wet pads and fans. A set of large fans installed in the gable draw air out of the greenhouse, creating a suction-draught through the greenhouse.
Pads, which are kept wet, are installed in the opposite gable. The suction effect draws hot outside air into the greenhouse through the wet pads. The cool water in the pads evaporates into the hot air, decreasing the air temperature and increasing the humidity.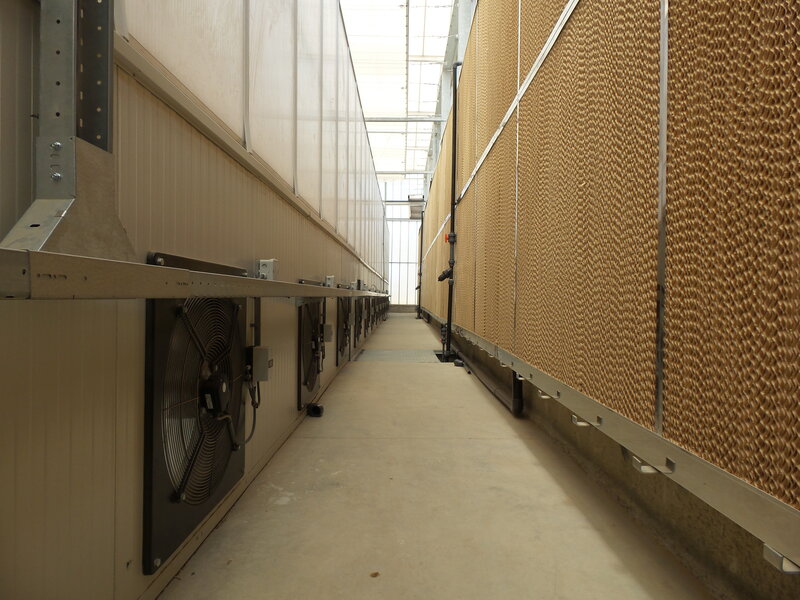 Pad and Fan Cooling in Semi-Closed Greenhouses
Unlike traditional pad and fan systems, in a semi-closed greenhouse the pads and fans are installed in a climate chamber, located at one of the front gables of the greenhouse. In the corridor, outside air is drawn through the wet pad (evaporative cooling and humidification) and mixed with inside air and optionally enriched with CO2.
The mixed air is pumped into the greenhouses through ducts. As a constant flow of air is introduced, overpressure is created in the greenhouse. The advantage of overpressure is that it stops harmful insects entering the greenhouse. In situations with a traditional pad and fan system, underpressure is created in greenhouse. Another advantage is that the ducts allow use in wider greenhouse (up to 200 m), whereas with traditional pad and fan systems the width of the greenhouse is limited to 40 m.
More about semi-closed greenhouses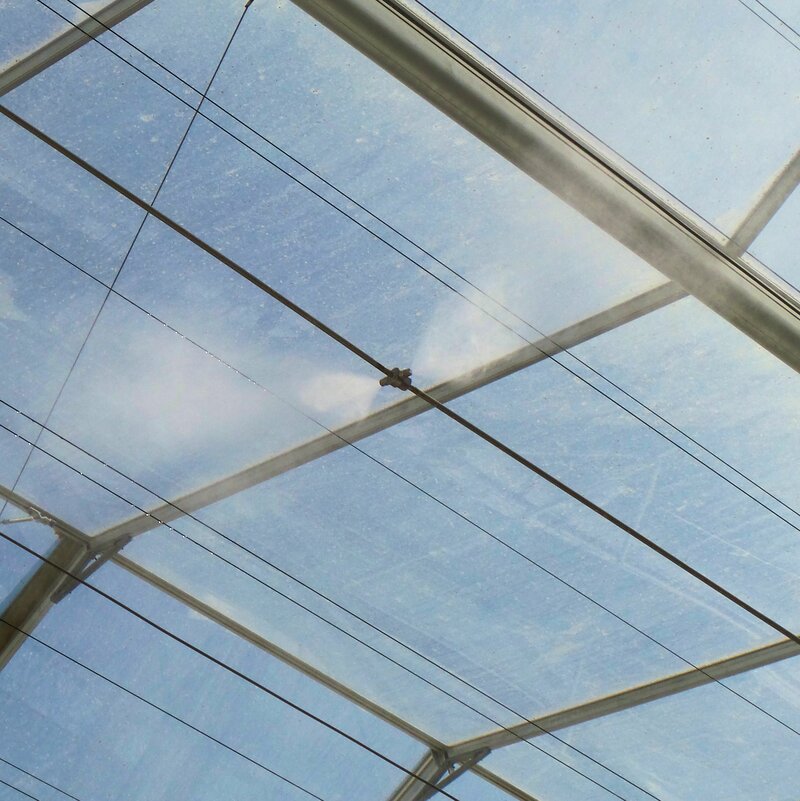 High Pressure Fog System
This system is based on very high pressure, 70 – 100 bar overhead water piping and nozzles that create a fog of fine droplets that evaporate before reaching the plants. The system can be controlled by the climate computer based on temperature and humidity settings.
From Vision to Solution
Based on intensive customer contact, we work on integrated solutions. Solutions that utilise labour, time, raw materials, and space as efficiently as possible. At Bosman Van Zaal, product development and realisation are performed in-house by our own multi-disciplinary teams. Our step-by-step approach starts with your vision and ends with our technical solution with lifelong service.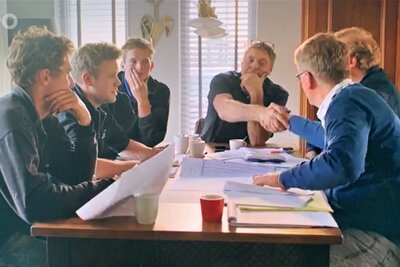 1. Define
What are your wishes and challenges, and what do you define as optimal cultivation and maximum yields? Our multidisciplinary solution team starts by listening and will propose technical installations.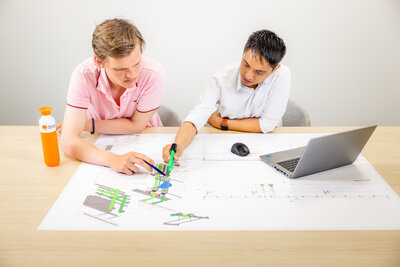 2. Engineer
The final proposal is then translated into smart, inventive, and practical designs by our own team of engineers. We base this on our many years of experience and use the latest technology and insights.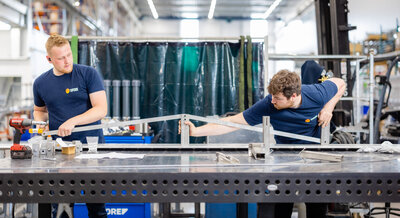 3. Realise
The technical solutions are manufactured in our automated machine park by our qualified production team. We ship worldwide and work with our own staff or in collaboration with (local) partners.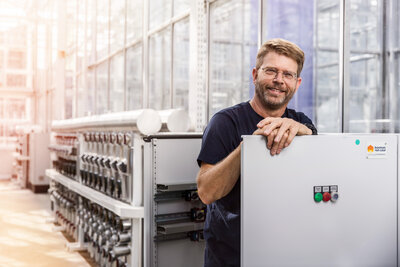 4. Service
After delivery, we stay in contact with your company. We provide employee training, and we offer 24/7 service online and on location, guaranteeing a long and efficient service life of the technical installations.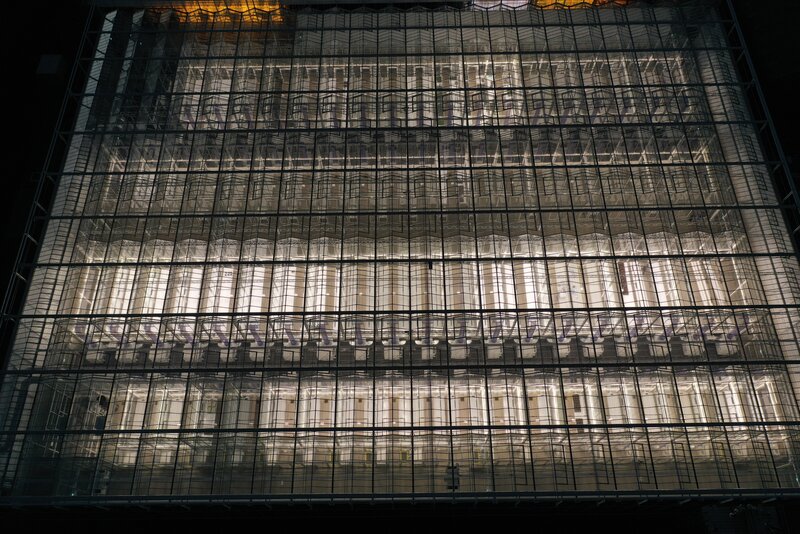 Turnkey Approach
Our team consists of experienced engineers, technicians, and programmers in areas of expertise such as data, cultivation, vertical farming, and internal logistics. We design and manufacture everything in-house at our head office and modern factory.
This ensures a high level of flexibility and accessibility. Characteristics of which we are very proud!
Read more