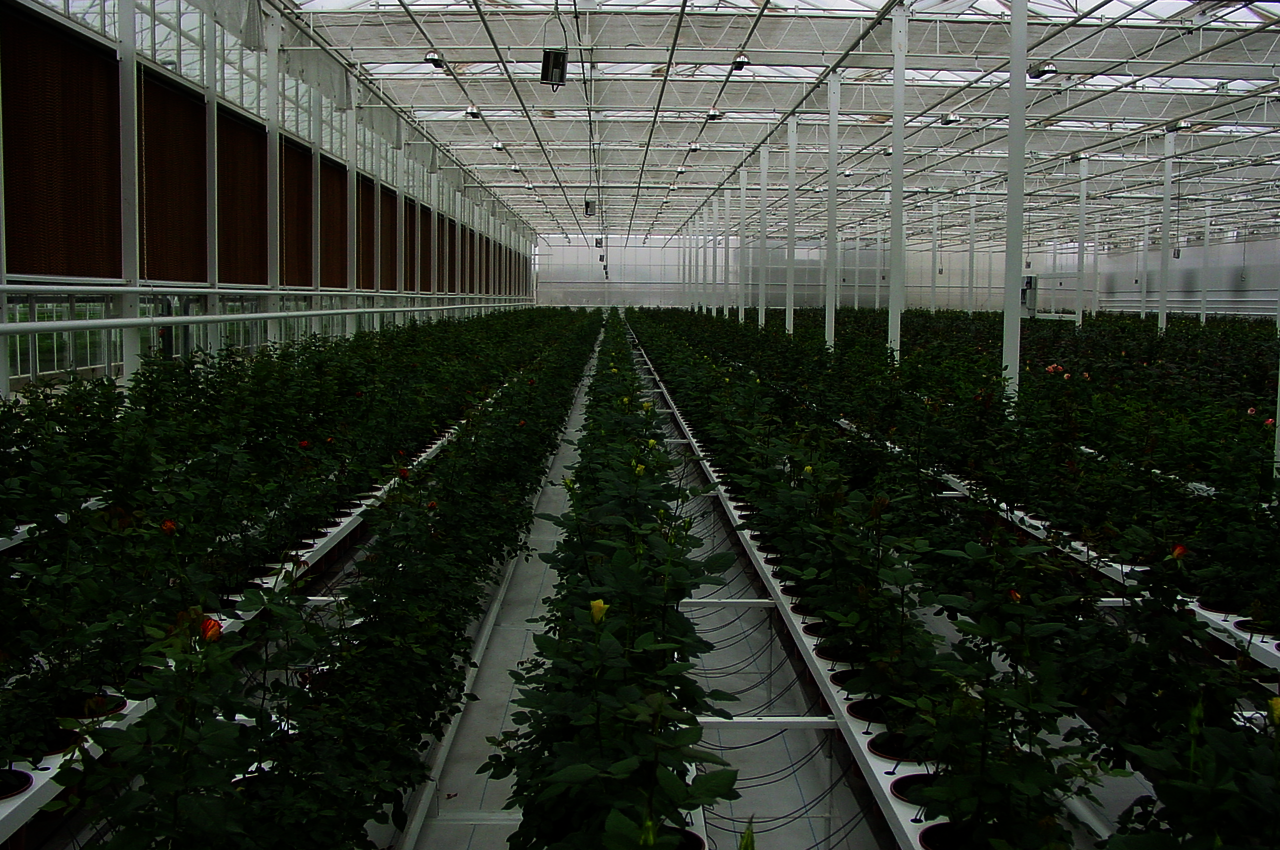 About Adiabatic Cooling
Adiabatic cooling is based on the thermodynamic principle that evaporating water draws heat from its environment resulting in a lower ambient temperature.
As a consequence, adiabatic cooling only works in areas with relatively low humidity. Adiabatic cooling can be used to control the temperature and humidity (dehumidifying) in the greenhouse.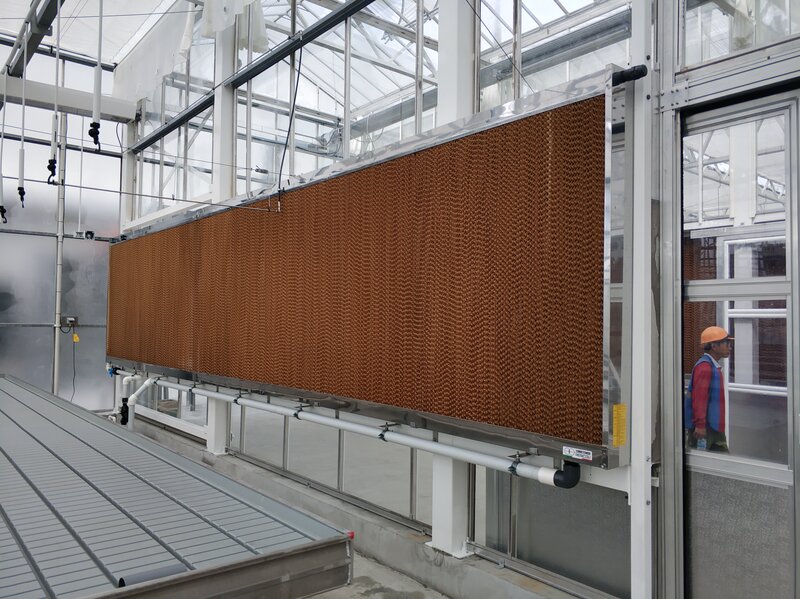 Traditional Pad and Fan Cooling
The pad and fan cooling method is a widely used cooling system due to its simplicity. As the name indicates, the system is based on a combination of wet pads and fans. A set of large fans installed in the gable draw air out of the greenhouse, creating a suction-draught through the greenhouse.
Pads, which are kept wet, are installed in the opposite gable. The suction effect draws hot outside air into the greenhouse through the wet pads. The cool water in the pads evaporates into the hot air, decreasing the air temperature and increasing the humidity.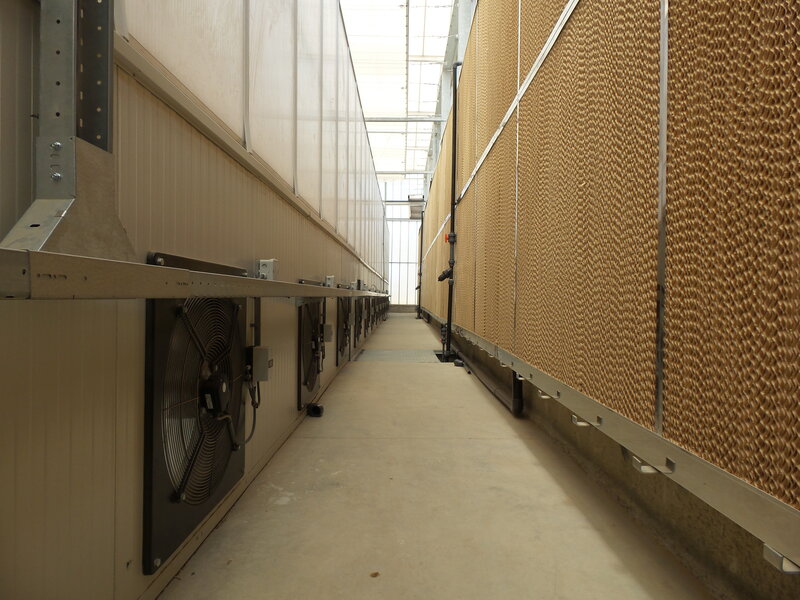 Pad and Fan Cooling in Semi-Closed Greenhouses
Unlike traditional pad and fan systems, in a semi-closed greenhouse the pads and fans are installed in a climate chamber, located at one of the front gables of the greenhouse. In the corridor, outside air is drawn through the wet pad (evaporative cooling and humidification) and mixed with inside air and optionally enriched with CO2.
The mixed air is pumped into the greenhouses through ducts. As a constant flow of air is introduced, overpressure is created in the greenhouse. The advantage of overpressure is that it stops harmful insects entering the greenhouse. In situations with a traditional pad and fan system, underpressure is created in greenhouse. Another advantage is that the ducts allow use in wider greenhouse (up to 200 m), whereas with traditional pad and fan systems the width of the greenhouse is limited to 40 m.
More about semi-closed greenhouses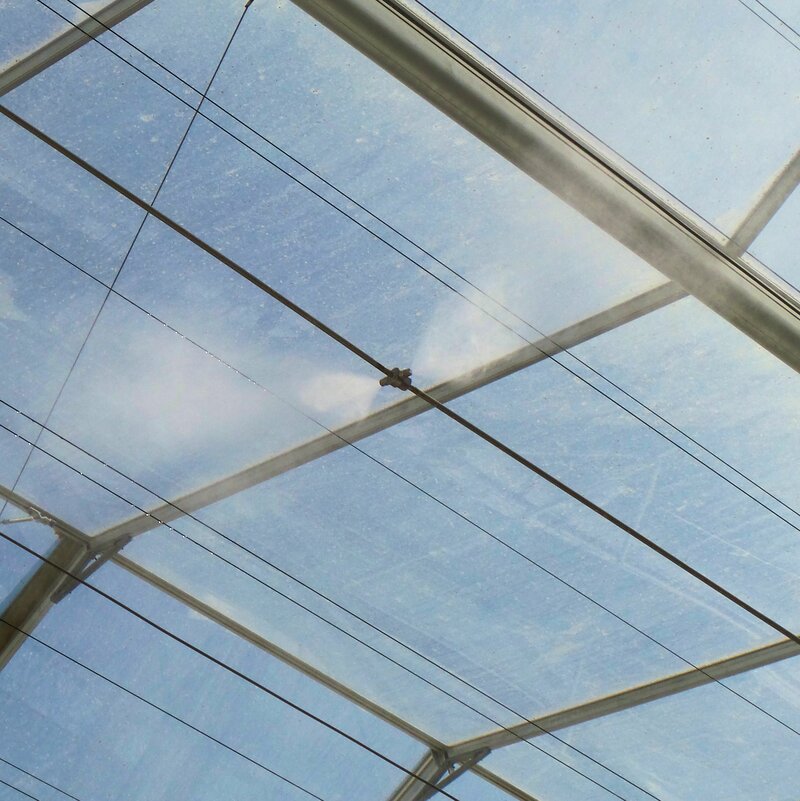 High Pressure Fog System
This system is based on very high pressure, 70 – 100 bar overhead water piping and nozzles that create a fog of fine droplets that evaporate before reaching the plants. The system can be controlled by the climate computer based on temperature and humidity settings.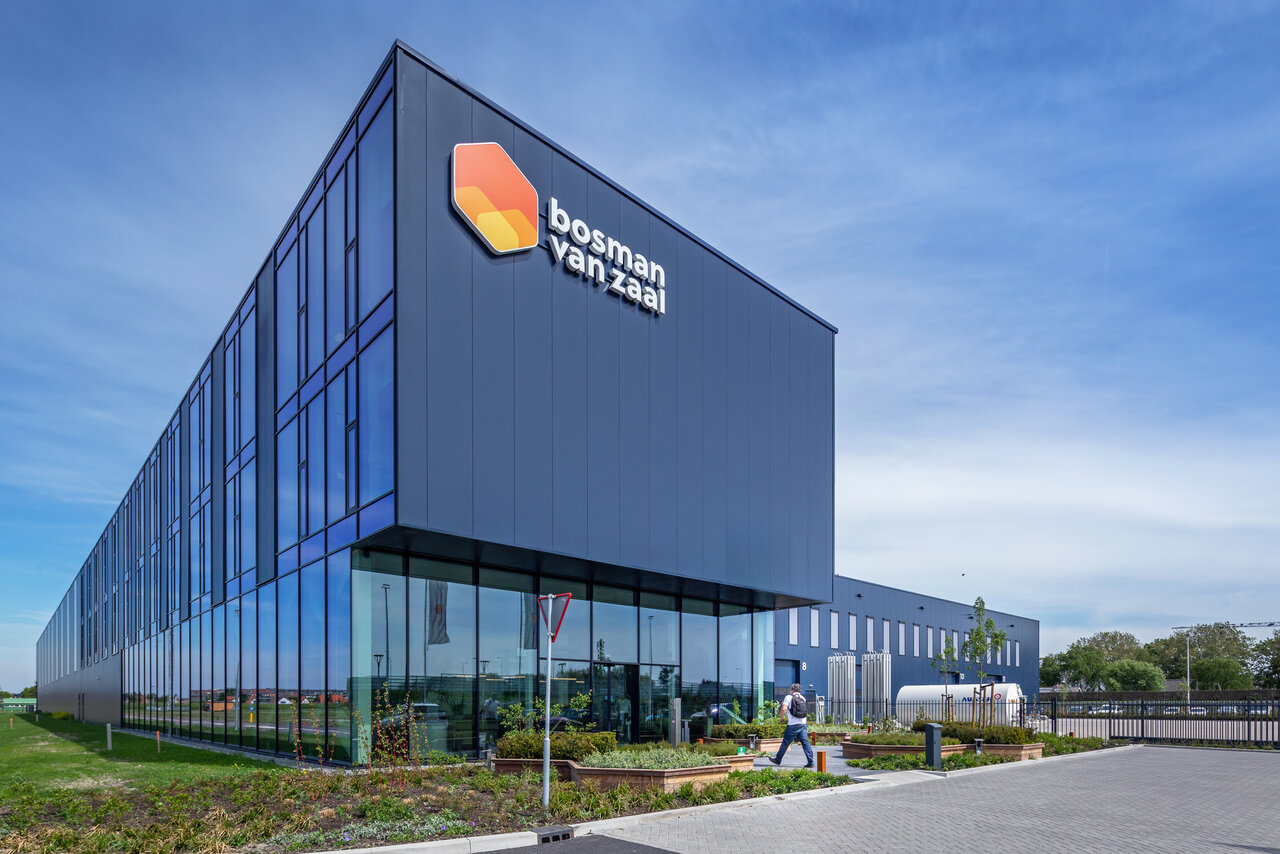 Turnkey approach

Our skilled team of 300 engineers, technicians, and supervisors uses cutting-edge technology to address your challenges. With a global presence and in-house expertise, we deliver seamless turnkey solutions that drive innovation.