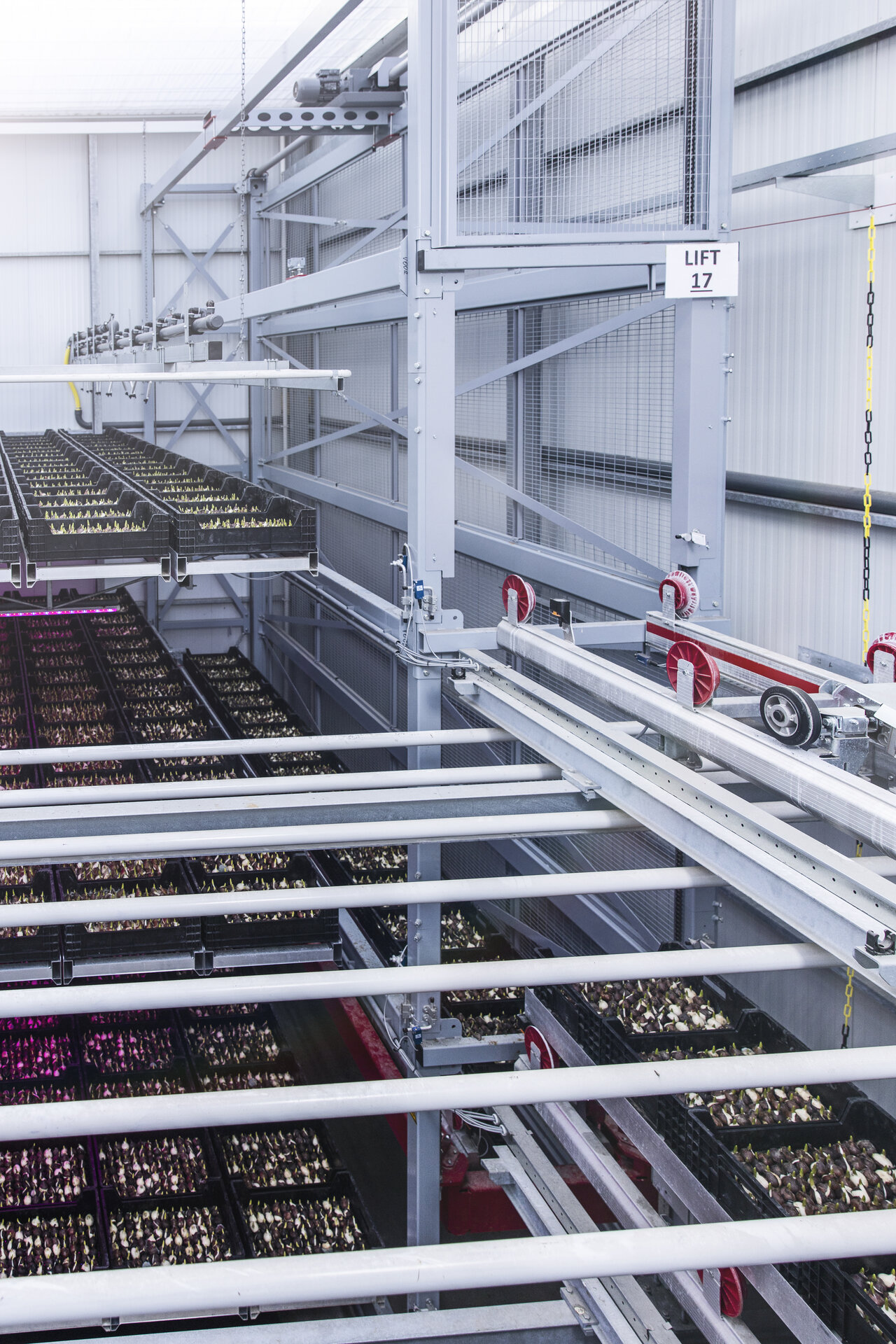 Vertical Farming
In a world where space is at a premium and sustainability is key, our innovative solutions are revolutionising the way we grow and manage plants. Whether you are a seasoned horticulturalist looking to maximise your crop yield or a newcomer seeking efficient, space-saving solutions, our Vertical Racking Systems offer a path to higher productivity, sustainability, and precision.
Explore how our state-of-the-art designs can transform your growing facility, reduce resource consumption, and elevate your yields to new heights.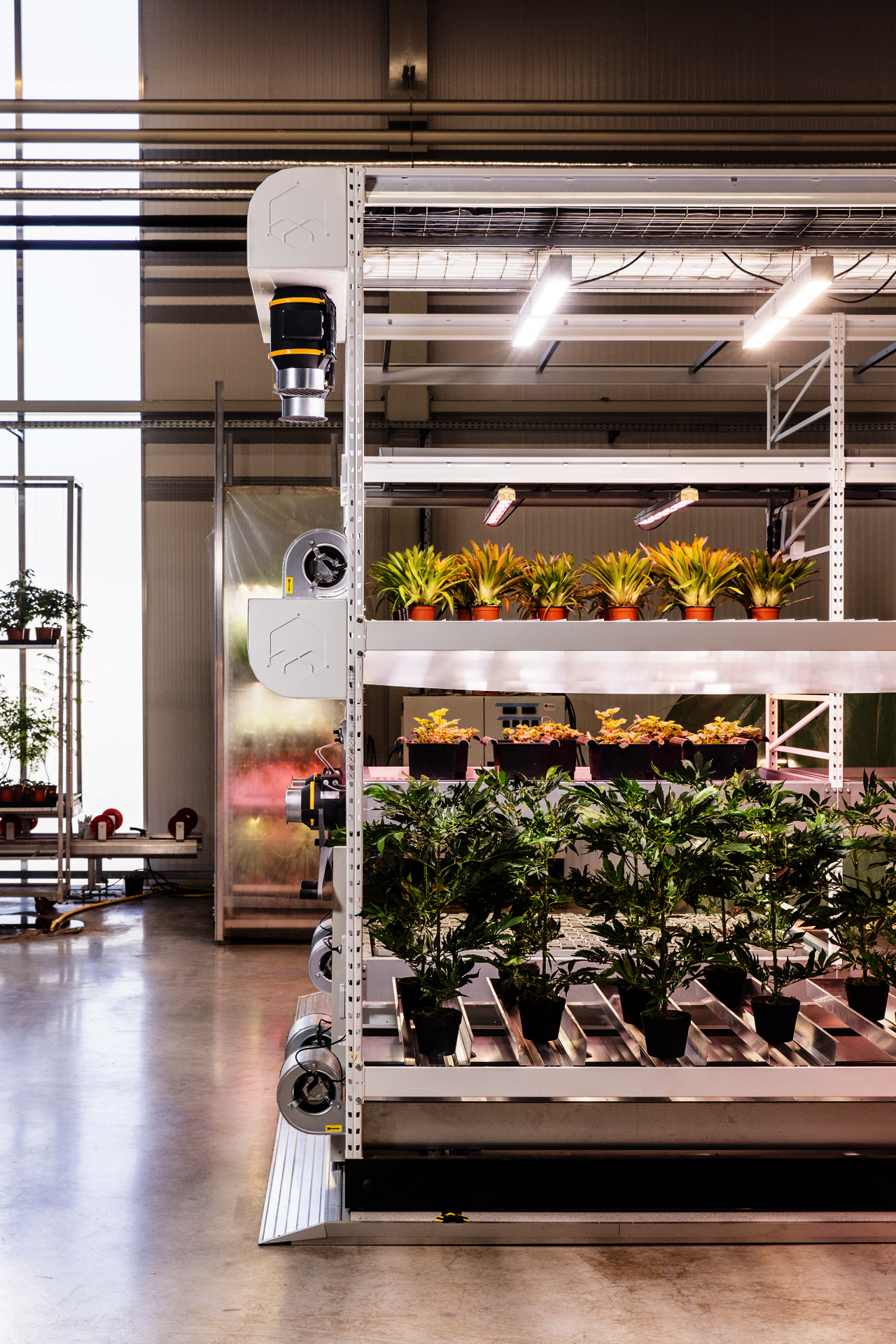 Racking Systems
Discover the synergy of innovation and efficiency with our Automated Benching Systems integrated with elevators, designed for vertical growth chambers. Our Grow & Roll Mobile Cart System, a versatile solution for controlled environment agriculture, complements our vertical setups, offering mobility and adaptability. Additionally, we introduce the OptiRack Grow, a breakthrough in vertical horticultural solutions. Drawing inspiration from traditional rolling archive systems, the OptiRack Grow combines decades of proven technology with our cutting-edge approach to vertical farming.
These integrated systems bring an unparalleled level of precision, space optimisation, and resource efficiency to your horticultural operations, setting new standards for productivity and sustainability in the industry.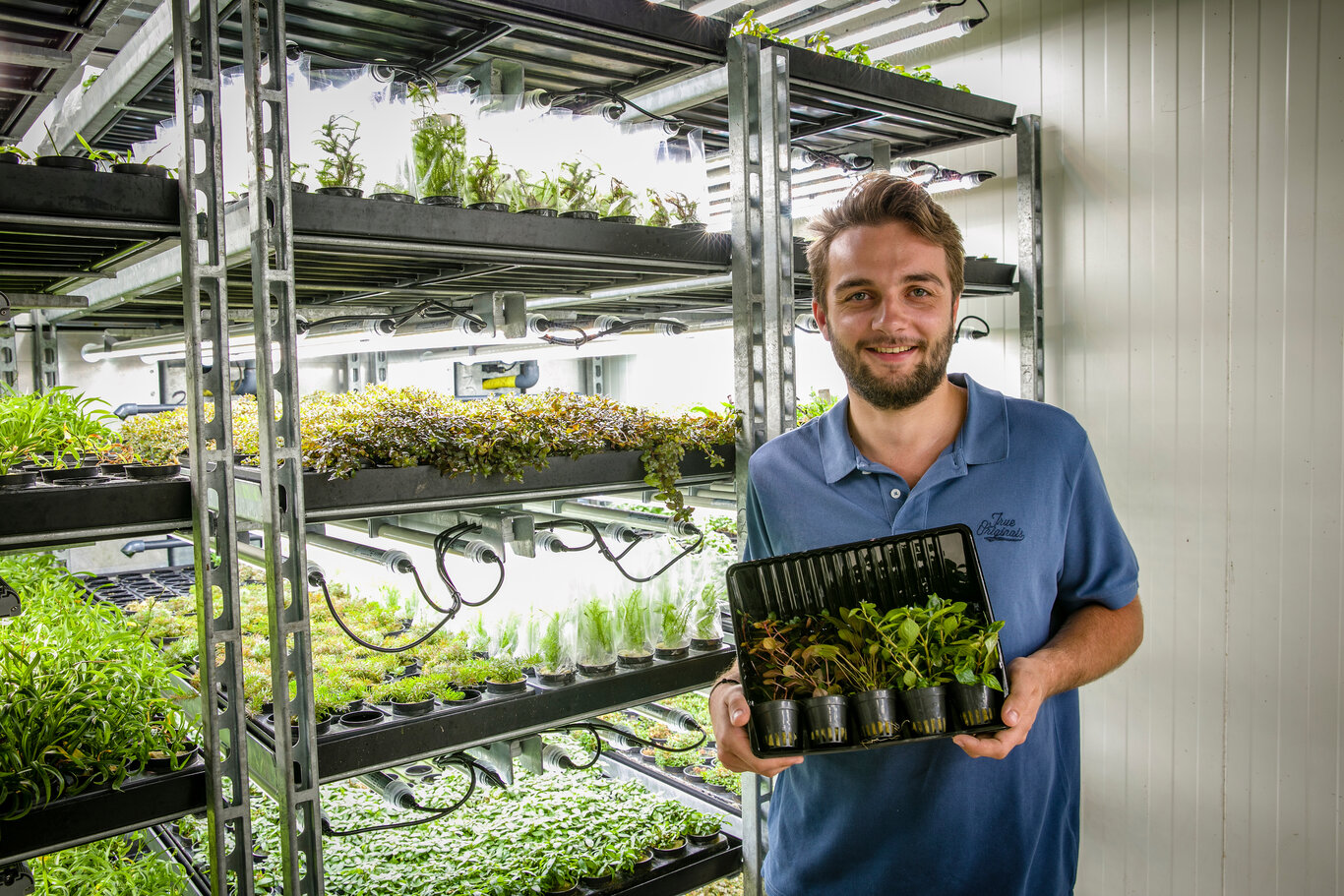 Get in touch
Want to know more about our vertical racking systems?