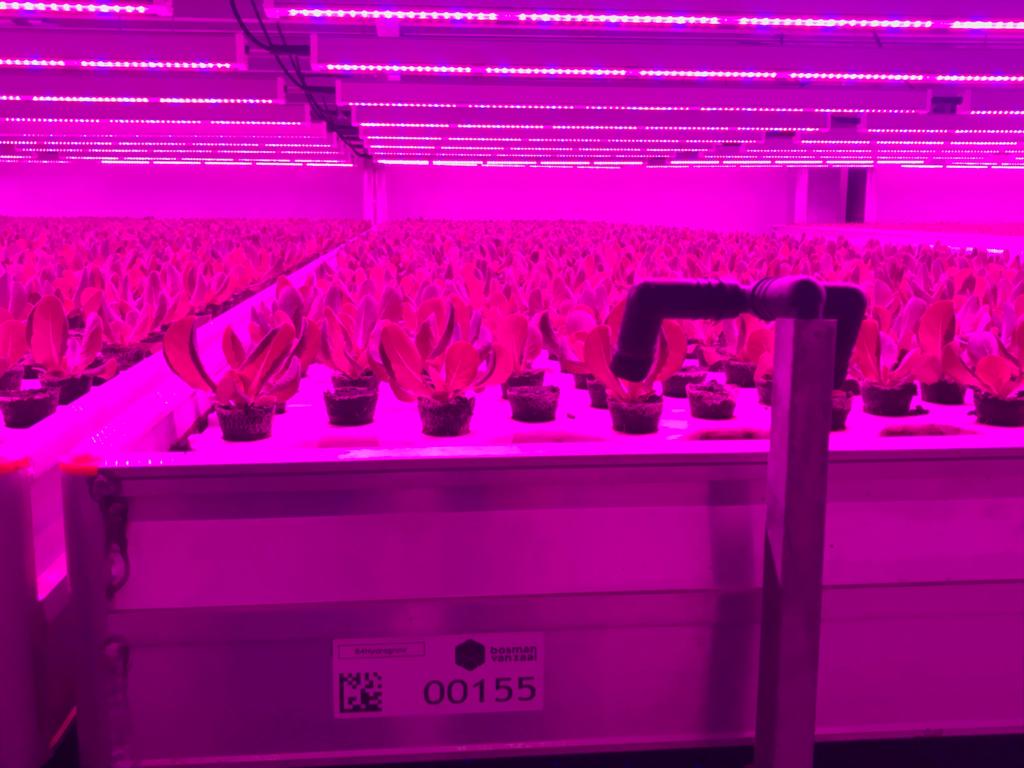 Irrigation Systems
An adequate supply of water to your crops without wasting resources can be done by several types of installation systems. Depending on your crop and cultivation method, we advise the right installation for you.
The most common ones, developed and produced by us in-house, are ebb and flood irrigation, drip installations, high pressure fogging systems, and overhead irrigation. All including pump sets. For the storage of water, we deliver silo's, tanks, and basins. We install semi or fully automatic irrigation installations.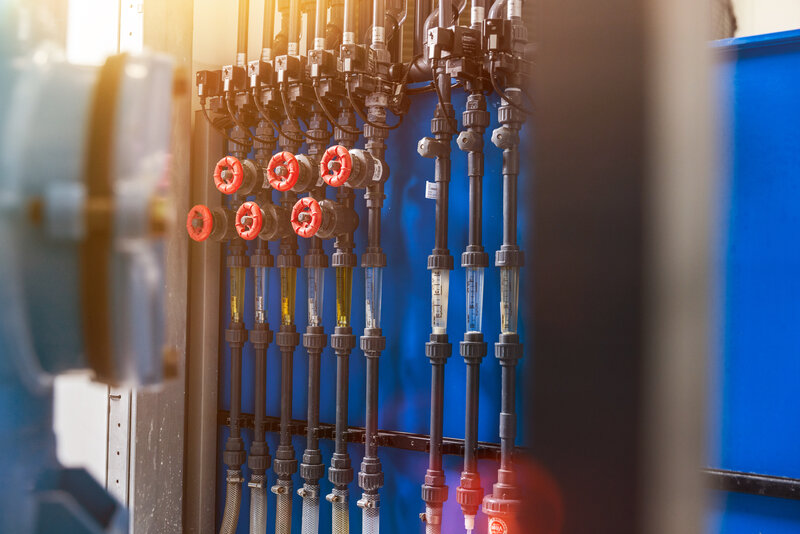 Efficient Fertilisation
Efficient and sustainable fertilisation is key for the growth of your crops. We develop and install recipe and nutrition centres for the effective preparation and delivery of fertilisers. Our specialised team advises you which irrigation units are best equipped for your specific situation. We engineer our own and install systems from renown suppliers.
Provided with a software connection and in combination with sensors and computers, nutrition of your crops happens automatically and with full control. Inevitably resulting in a reduction of resources and an increase of yield.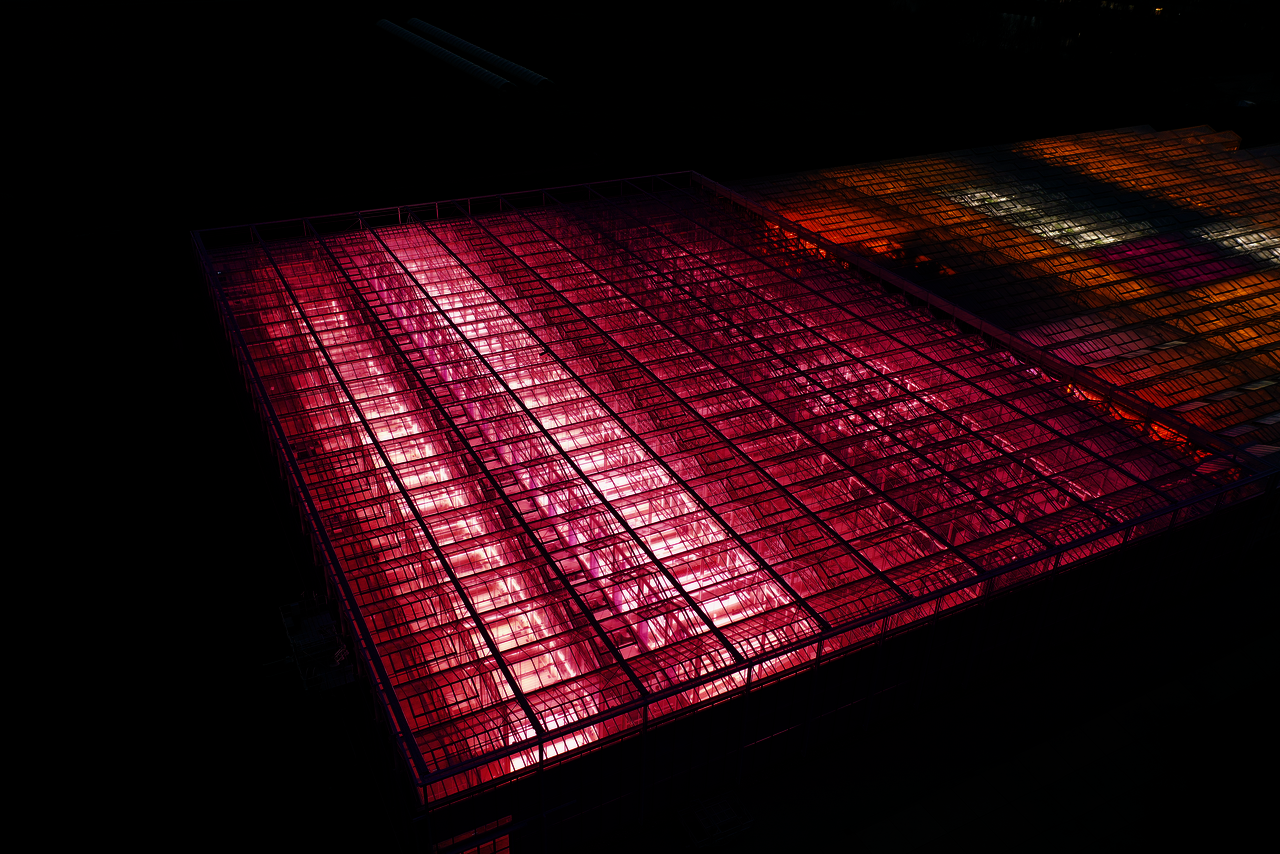 Grow Light
Realise more output with the right assimilation lighting. To lengthen the day, grow indoors without natural sun light, or simply improve the quality of your crop, we advise LED, HPS (Son-T) or hybrid installations, or periodic lighting. We are happy to advise you on the choice of a type of grow light, possible light spectrum, quantity, fixtures, and necessary electrical installation.
Hybrid installations, with LED and HPS, are common practice for growers. This will give the crop the full spectrum of the sun, while saving on electricity. With LED lighting, you can fine-tune a specific recipe tailored to your crop. Compared to HPS (Son-T), LED does not emit heat. LED lighting is especially suitable for vertical farming. Periodic, or cyclic, lighting is used to lengthen the day by using led bulbs. We install strips, panels, and bulbs between or above crops, or in multilayer situations.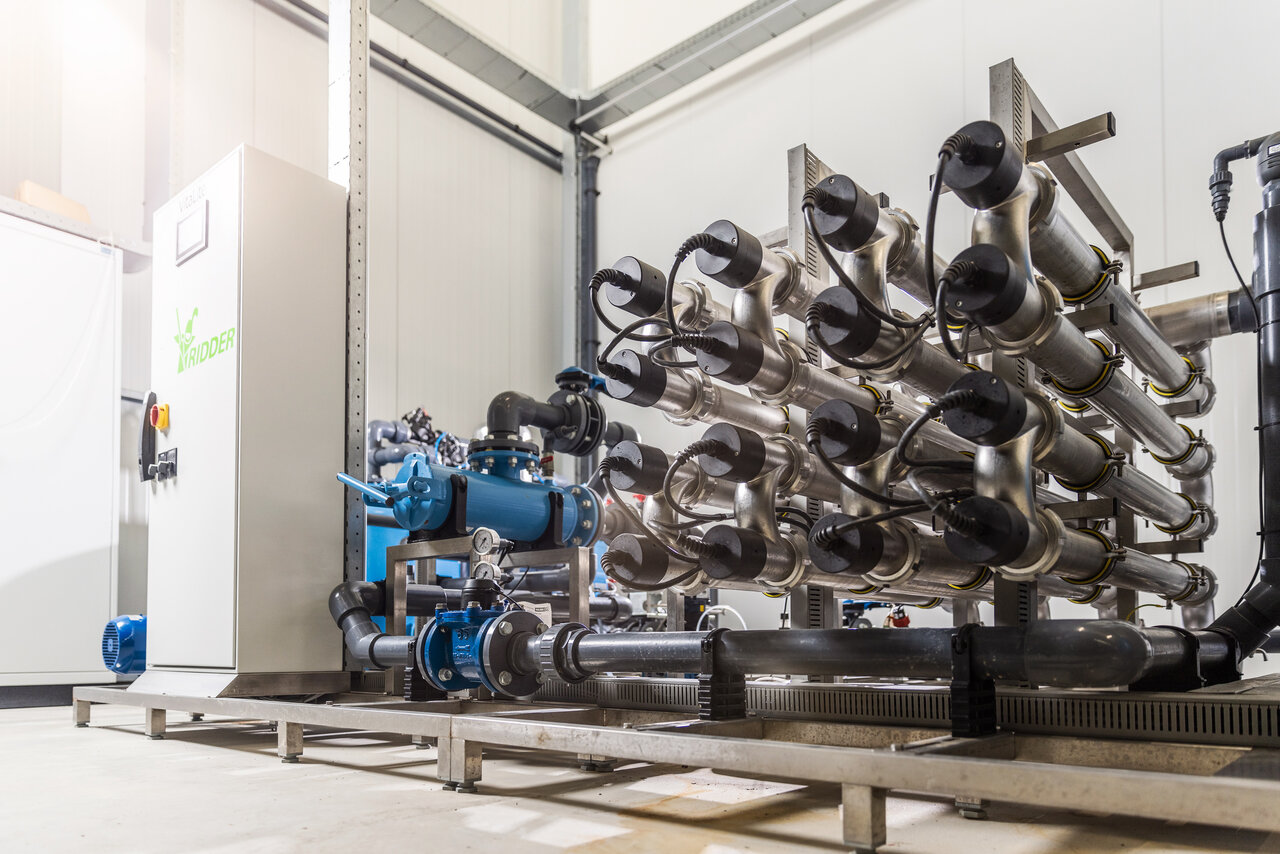 Disinfection and Purification
Optimal treatment of irrigation water and wastewater is a necessity. Especially if your installation is based on recirculation. With closed water treatment, nutrients and water are used in the best possible way, and the spread of diseases is prevented.
We offer several solutions to disinfect and purify spring water, rainwater, surface water and brackish water. For the disinfection of water, we deliver units based on UV, ultrafiltration, and ozone. For the purification of water, we deliver Osmosis installations.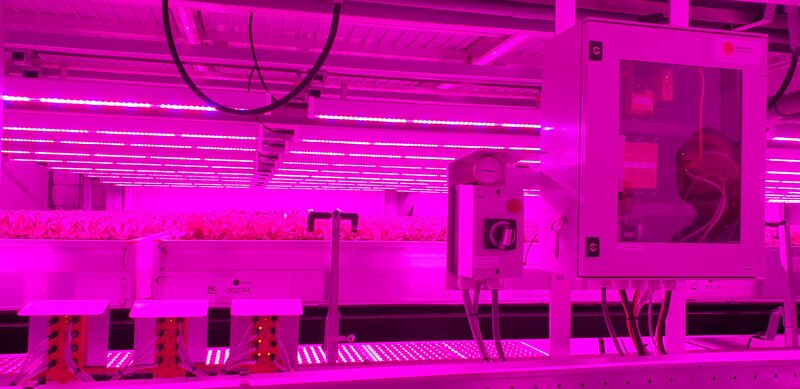 Electrical Infrastructure
The electrical connection of our logistical installations, robotics, pumps, and motors is part of our service. We develop switch boxes and install the entire electrical infrastructure, including wires or cables below or above ground, power outlets, electricity generation and distribution, and communication and radio equipment.
From Vision to Solution
Based on intensive customer contact, we work on integrated solutions. Solutions that utilise labour, time, raw materials, and space as efficiently as possible. At Bosman Van Zaal, product development and realisation are performed in-house by our own multi-disciplinary teams. Our step-by-step approach starts with your vision and ends with our technical solution with lifelong service.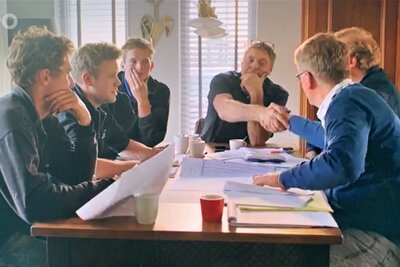 1. Define
What are your wishes and challenges, and what do you define as optimal cultivation and maximum yields? Our multidisciplinary solution team starts by listening and will propose technical installations.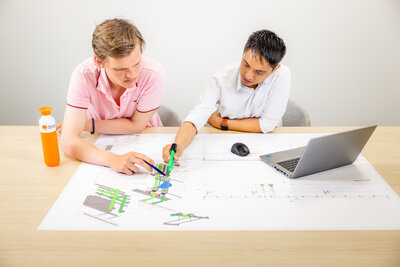 2. Engineer
The final proposal is then translated into smart, inventive, and practical designs by our own team of engineers. We base this on our many years of experience and use the latest technology and insights.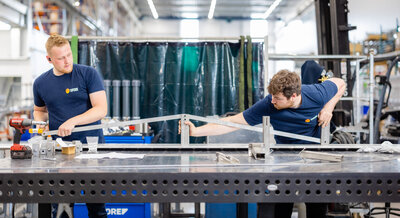 3. Realise
The technical solutions are manufactured in our automated machine park by our qualified production team. We ship worldwide and work with our own staff or in collaboration with (local) partners.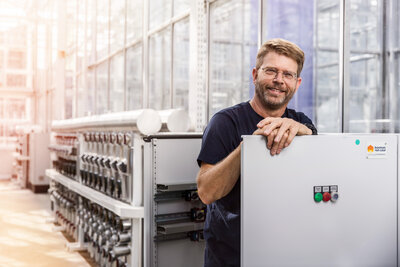 4. Service
After delivery, we stay in contact with your company. We provide employee training, and we offer 24/7 service online and on location, guaranteeing a long and efficient service life of the technical installations.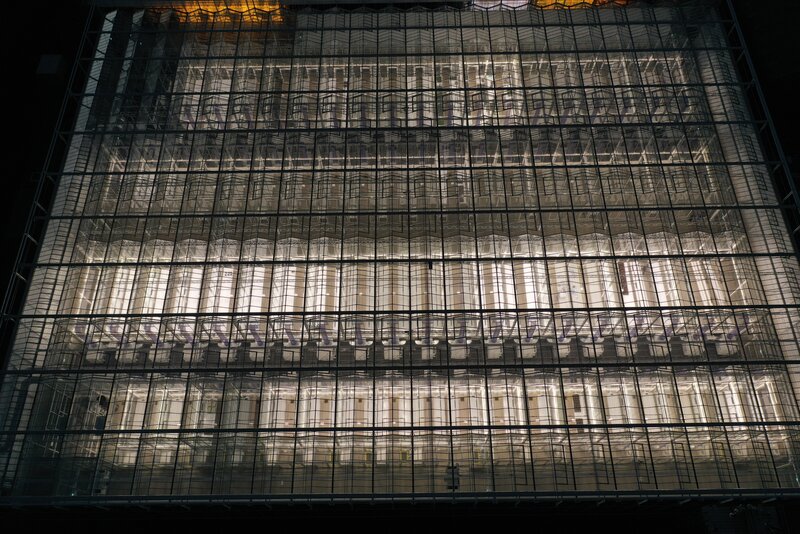 Turnkey Approach
Our team consists of experienced engineers, technicians, and programmers in areas of expertise such as data, cultivation, vertical farming, and internal logistics. We design and manufacture everything in-house at our head office and modern factory.
This ensures a high level of flexibility and accessibility. Characteristics of which we are very proud!
Read more