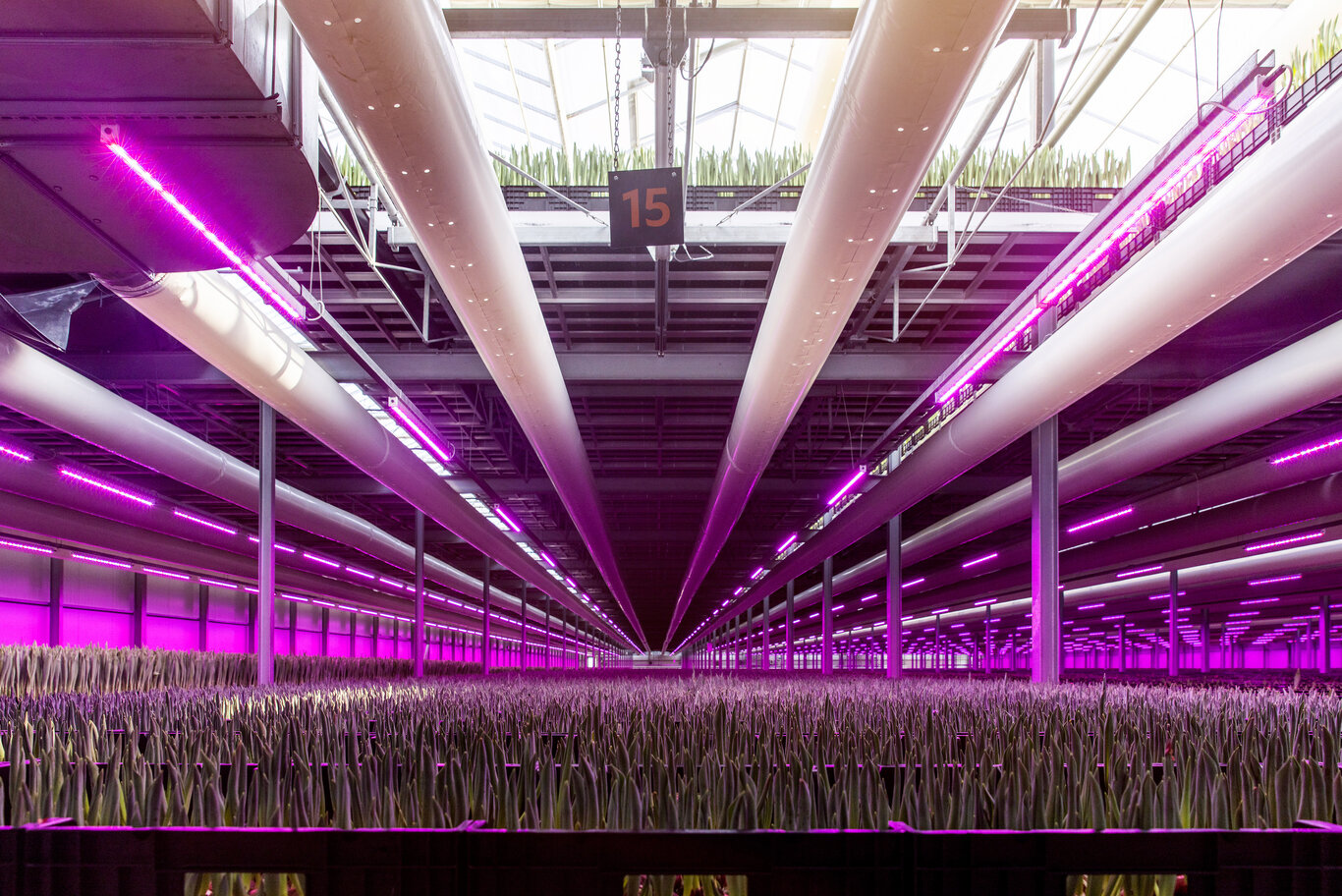 Growing is a matter of creating the best climate conditions
An ideal mix of heating, cooling, circulation and automation for better crops and higher yields at lower costs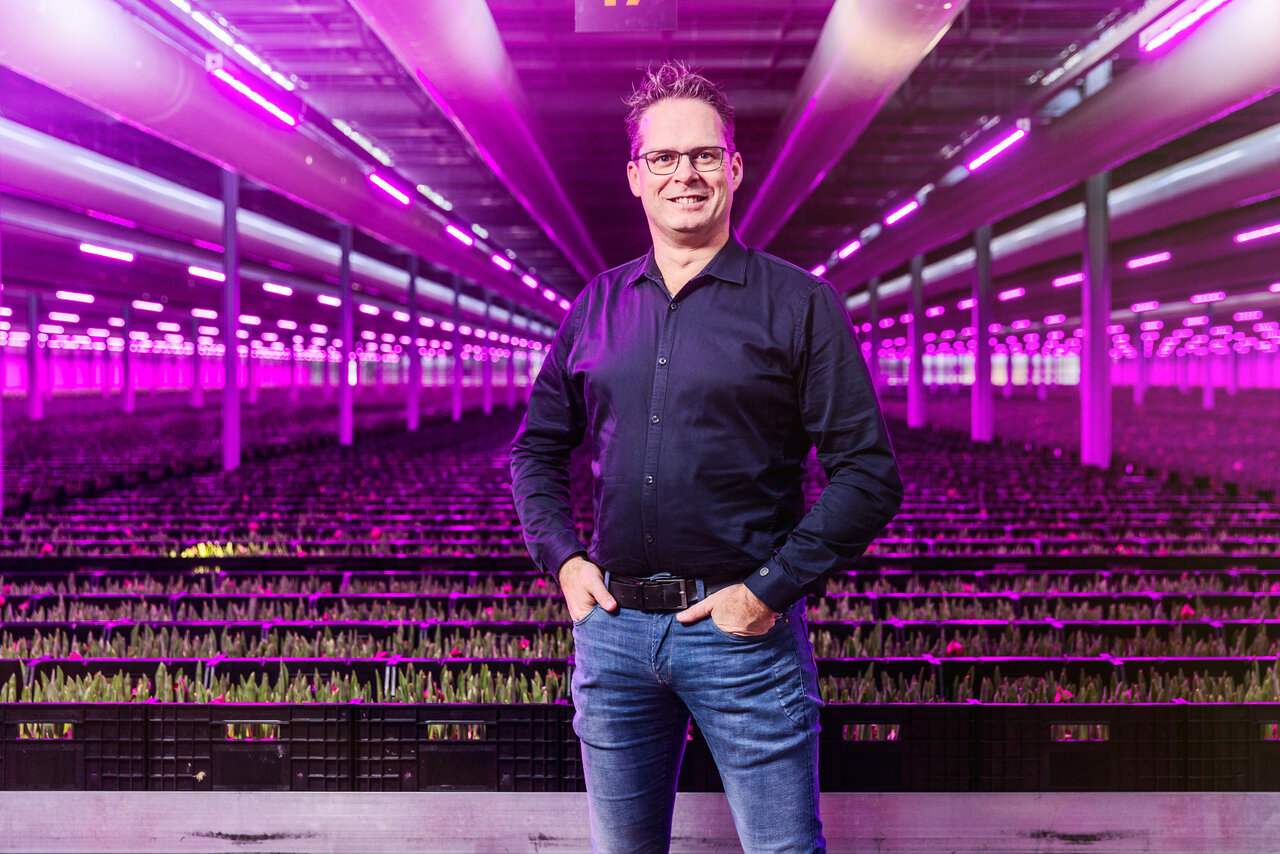 HVAC in CEA
To optimise energy consumption in Controlled Environment Agriculture (CEA), especially indoor farming, consider your environment and crop needs. Understanding your climate can help you leverage free cooling, potentially saving up to 85% on cooling costs. Designing an efficient airflow system promotes growth, uniformity, and energy efficiency.
This system can also enable higher temperatures and humidity, reducing the need for refrigeration. Success in indoor farming relies on aligning your goals with energy-efficient design. With Bosman Van Zaal's 100 years of horticultural and 30 years of indoor farming expertise, we offer the ideal partnership for your journey to efficiency and profitability.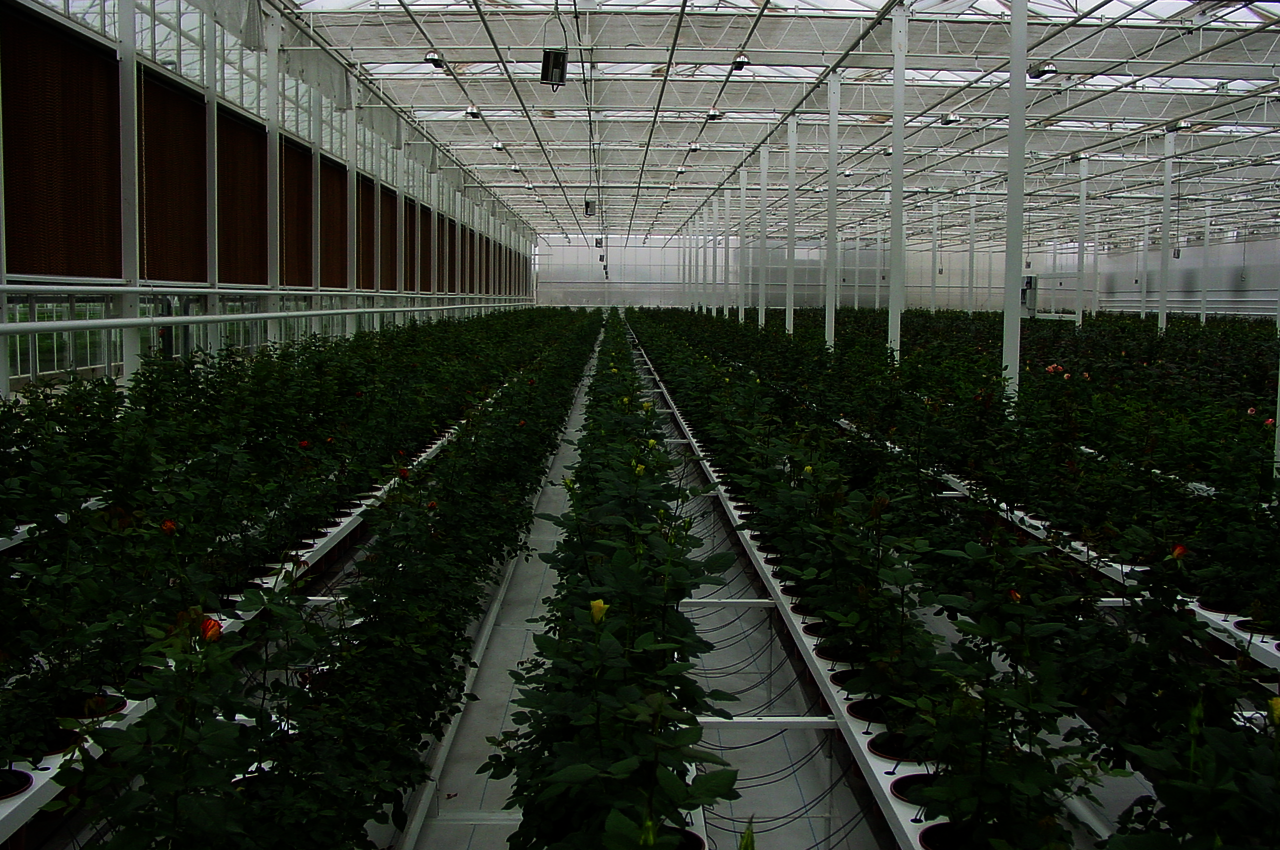 Adiabatic Cooling
Adiabatic cooling is based on the thermodynamic principle that evaporating water draws heat from its environment resulting in a lower ambient temperature. As a consequence, adiabatic cooling only works in areas with relatively low humidity. Adiabatic cooling can be used to control the temperature and humidity (dehumidifying) in the greenhouse.
Adiabatic cooling can be achieved by traditional pad and fan cooling, pad and fan cooling in a semi-closed greenhouse, or high pressure fog.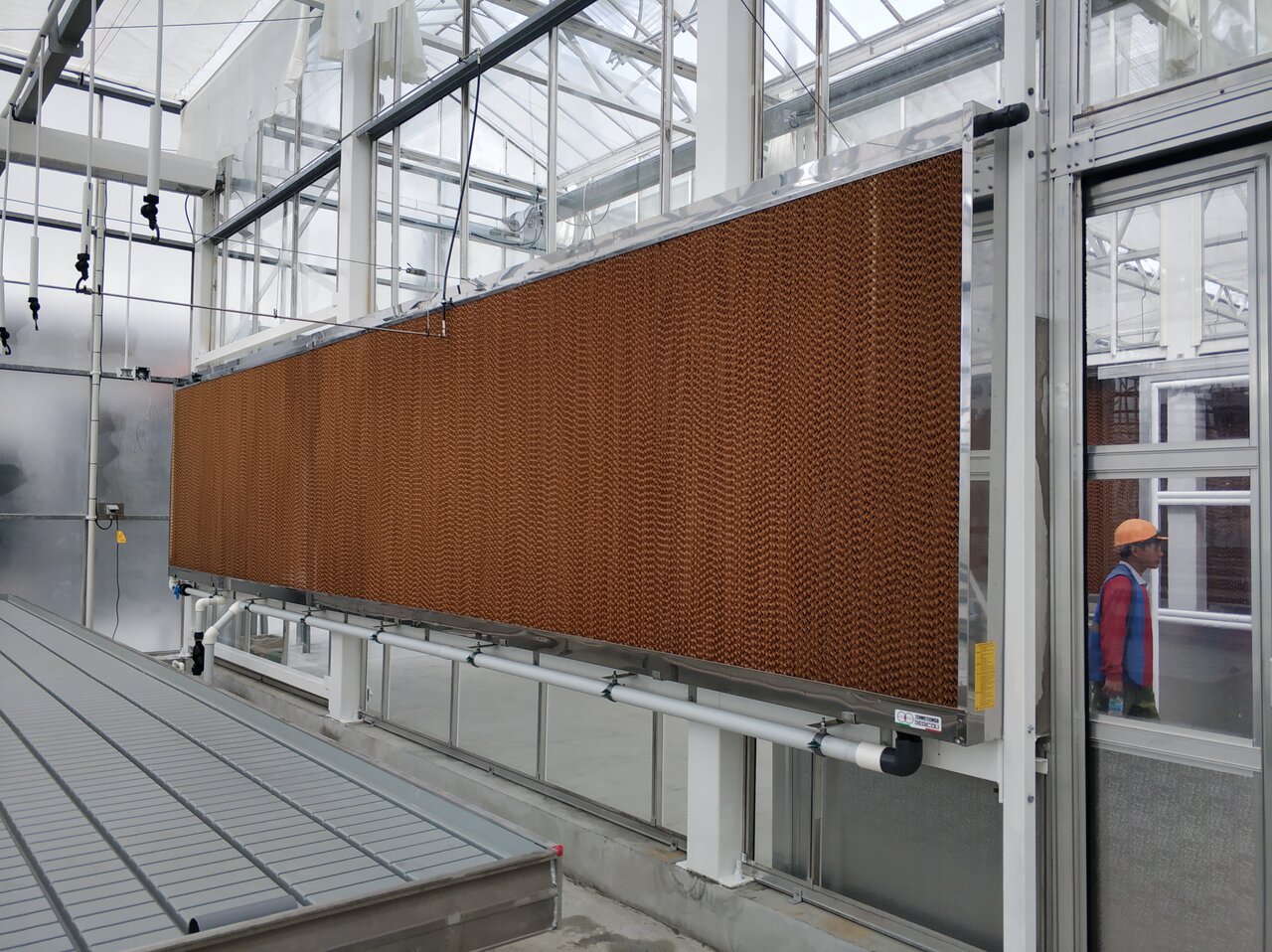 Mechanical Cooling
Mechanical cooling is used in greenhouses in situations where the outside conditions (high humidity) do not permit the use of alternatives based on adiabatic cooling. Both CAPEX (investment) and OPEX (running costs) are higher than cooling based on adiabatic cooling. The cooled air is usually blown into the greenhouses through ducts. Mechanical cooling can be used to control the temperature and humidity (dehumidifying) in the greenhouse.
Mechanical cooling is done by electrical chillers, a heat pump or an absorption chiller.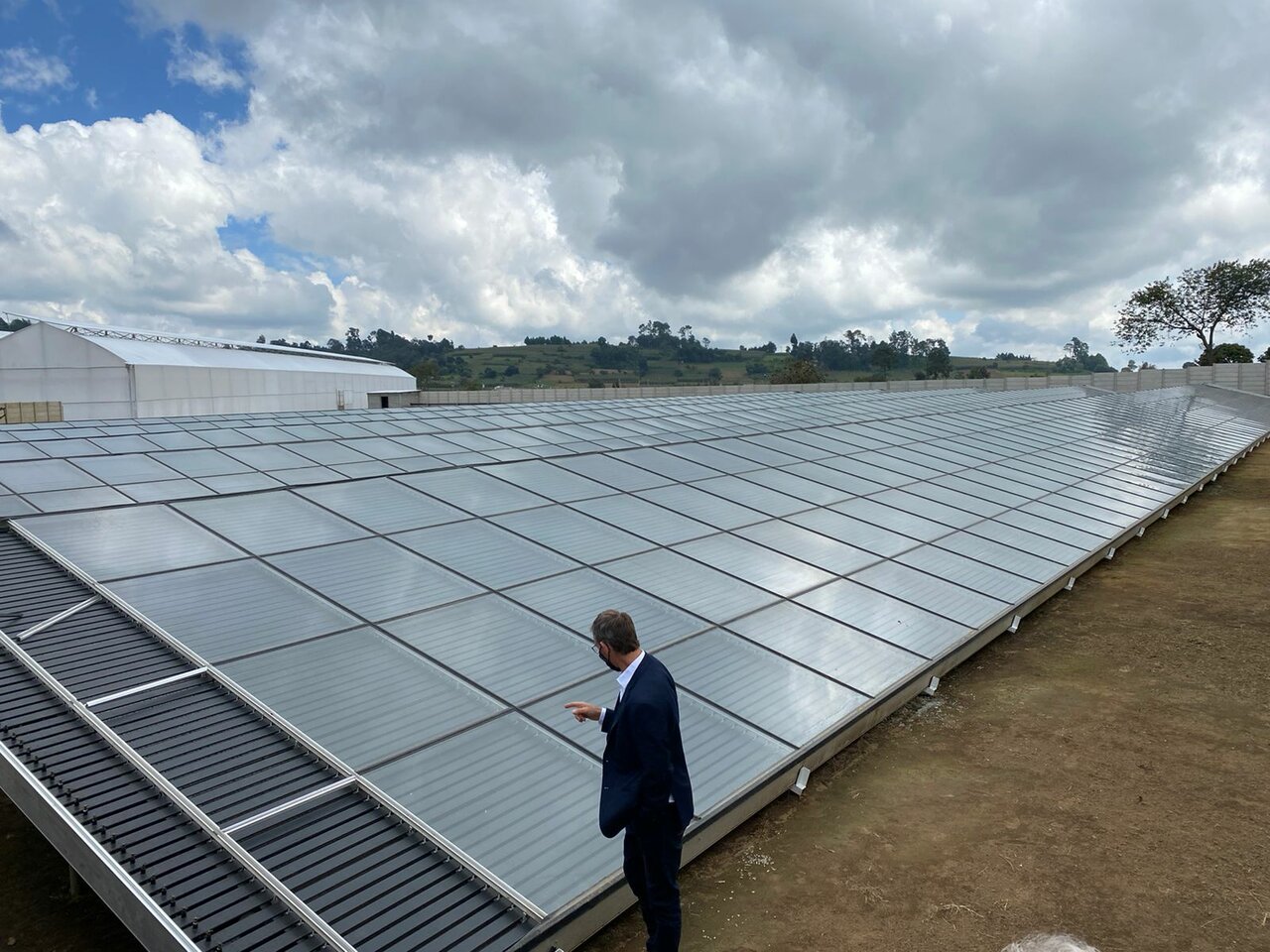 Sustainable Heating
With sustainable heating, we are making current businesses more durable and environmentally friendly. For sustainable heating, you can use a heat pump and electric boiler. Around the equator, we can install solar thermal energy generation.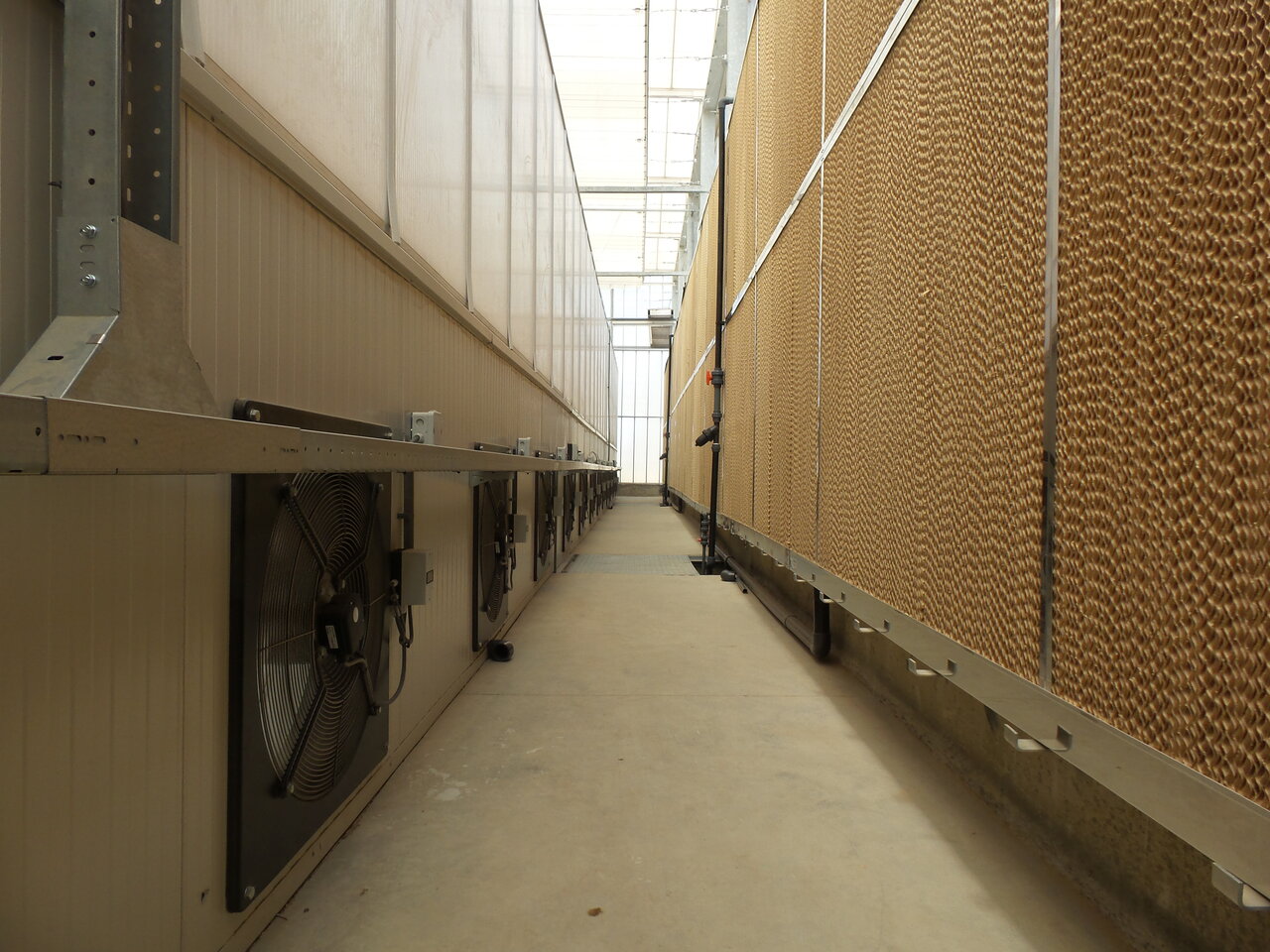 Air Circulation
Circulation fans offer a solution for every indoor climate challenge. Bosman Van Zaal offers fans that are specifically designed to evenly distribute air in an energy-efficient way. Vertical or horizontal airflows reduce temperature and humidity differences and create a uniform climate.
When using circulation fans, the reach of the airflow expelled by the fan in an infinite space without obstacles has to be calculated. This distance is also called the throw of a fan. To mix the air well, it is important that the fans are properly aligned so the air is blown from fan to fan.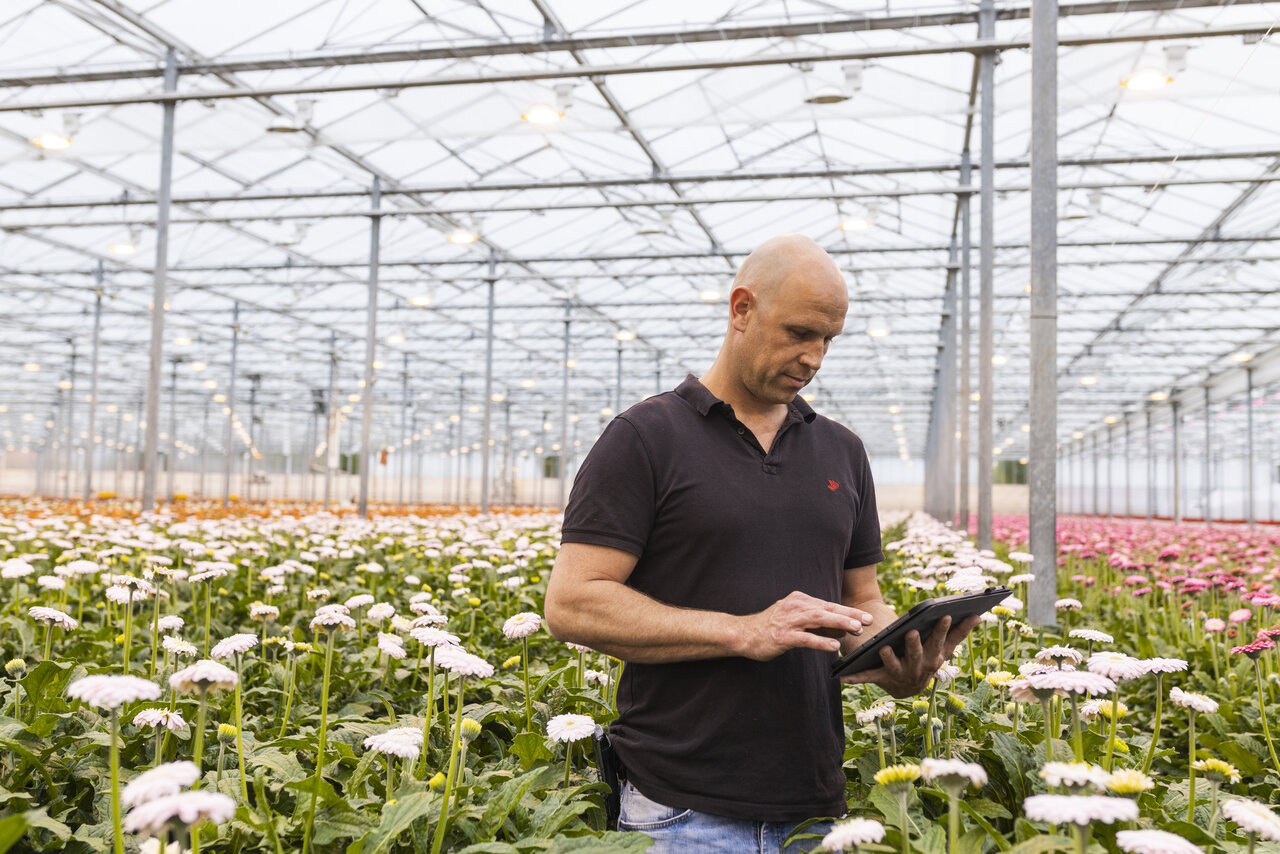 Climate Automation
Climate computers, sensors and software steer processes that create and control an ideal climate and measure the relevant parameters. There are many possibilities, from models with buttons controlling the ventilation to models with LCD screens controlling several complex installations and sections. We are the official supplier of various brands of climate computers, including Hoogendoorn, SERCOM and Ridder.
Making the operation of horticultural businesses child's play - that is what software should do. There are various software systems that collect, analyse, and predict. This gives growers effective insight at all times. With powerful computers and extensions, you have a complete, yet flexible and user-friendly system that keeps you in perfect control of your plant production.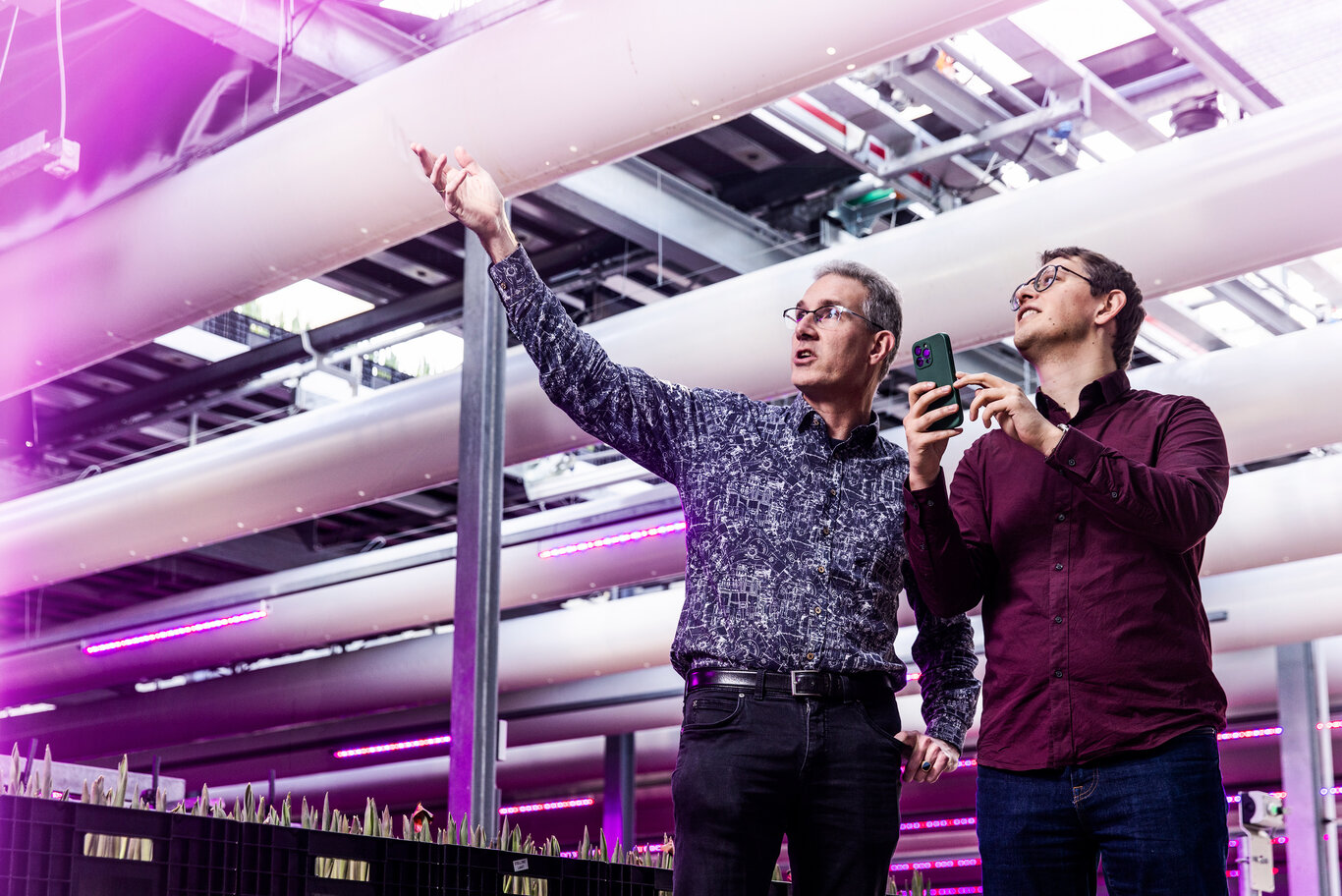 Get in touch
Reach out to our HVAC expert Edwin for personal advice