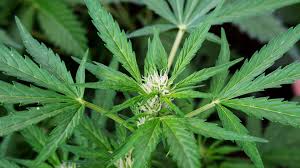 Aardachtig
Aardachtig B.V. is a Dutch Licensed Cannabis Producer. Based in The Netherlands, it is part of the Closed Coffeeshop Chain Experiment and one of the licensed growers. Aardachtig has strong links into the Dutch coffeeshop environment, and its leadership team consists of experts in the industry.
Combined with high quality genetics, indoor cells and a greenhouse for organic growing, Aardachtig B.V. will strive to deliver the best recreational cannabis products in the marketplace. They will achieve this in the most sustainable, organic and most innovative way possible.
Hybrid cannabis facilities
In the Dutch polder, a beautiful cultivation facility awaits the first cannabis plants from Aardachtig. A combination of cell, greenhouse, and open-field cultivation gives the opportunity to grow healthy and strong plants.
The variety of techniques within the cultivation facility allows Aardachtig to quickly and flexibly adapt to changing conditions within the experiment. One of the greenhouses in which they will grow is an airtight high-tech greenhouse made by Bosman Van Zaal, enabling perfect climate control. Innovative cultivation, rooted in solid craftsmanship from the polder.