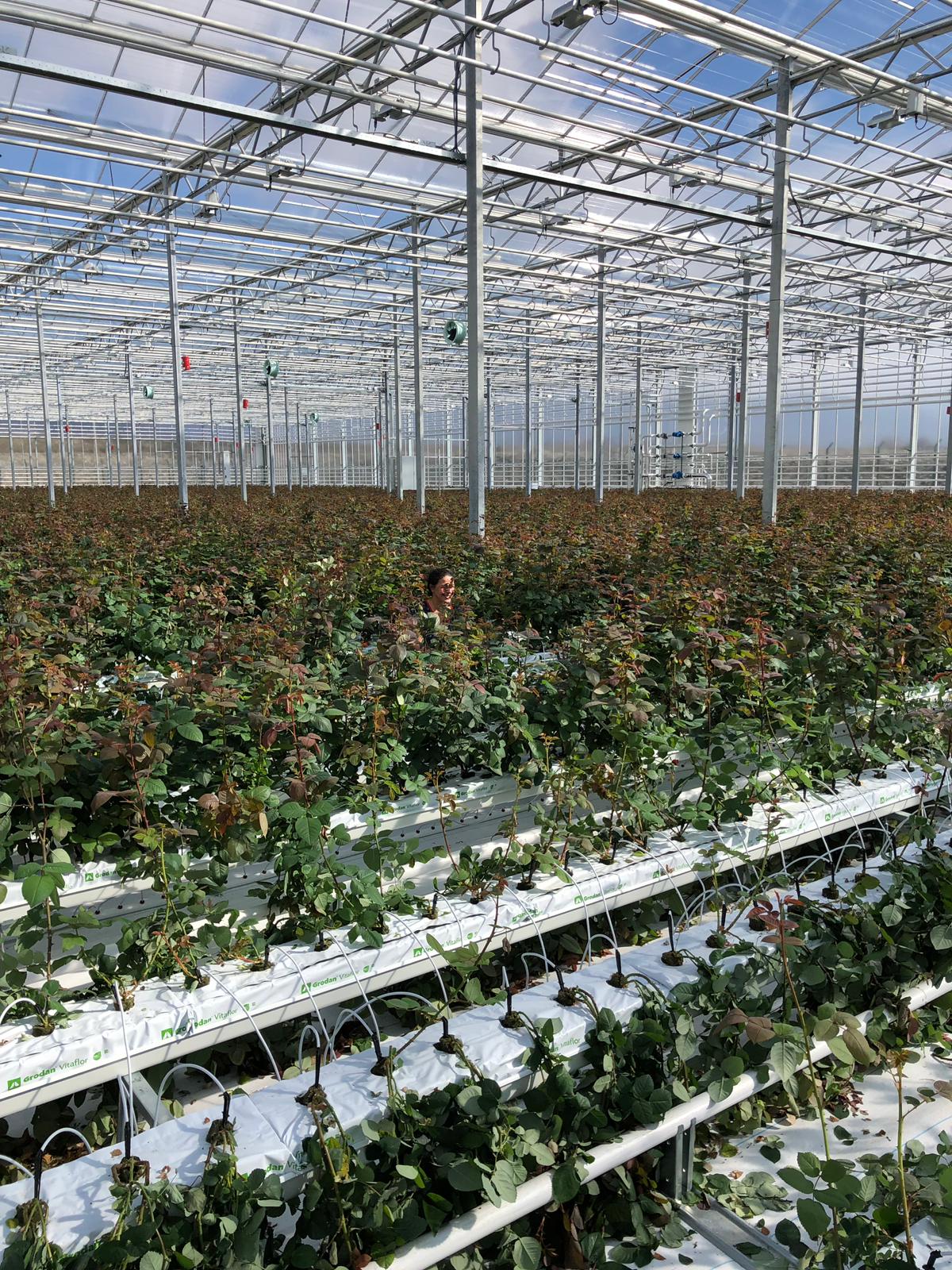 Modernising Rose Production
AZ Rose is a rose and rose oil producer from Azerbaijan. In 2017, an Agro Complex was built in Gabala, Azerbaijan. The complex came about after AZ Rose was established in 2016 by order of President Ilham Aliyev, who aimed to modernise the country and horticulture in particular.
The total complex will be 6.3 hectares in size and has an annual production capacity of 190 to 210 stems per m². Bosman Van Zaal built the turnkey complex. The first phase consists of a 29,520 m2 earthquake-resistant greenhouse and a 3,110 m2 service area insulated with sandwich panels.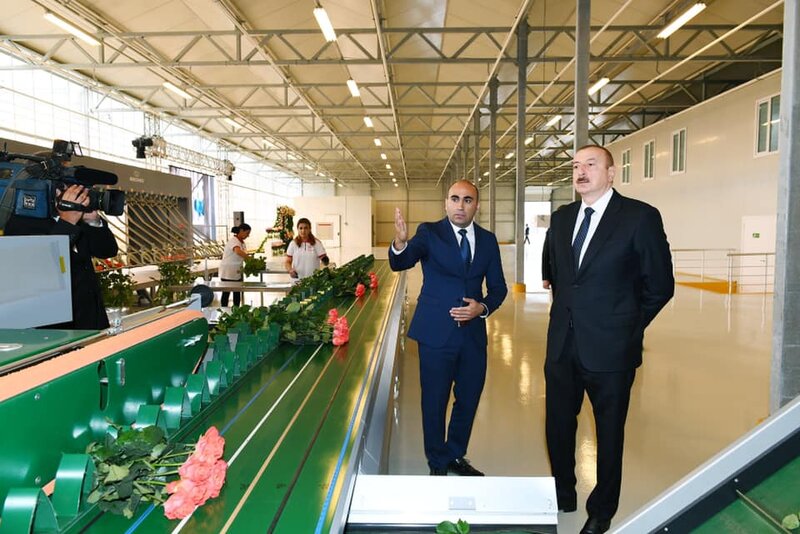 Turnkey Greenhouse
The greenhouse contains an energy-saving screen, a wall screen, gutters, a misting system, a water collection system and silos, a buffer tank, drip irrigation on ten gutters per eight metres, heating for the tube rails, a disinfection and recirculation system and a CO2 installation. The condenser works in two ways: one cools CO2 and the other collects extra heat from the flue gases.
The spring water is purified using reverse osmosis. In addition, cultivation is closely monitored by the iSii Hoogendoorn computer. The crop is lit with 149 micromoles / m2 / sec. The lighting system generates light and heat, so the temperature of the heating tubes decreases as soon as the lighting switches on. To avoid cold gables and sidewalls, Bosman Van Zaal installed separate heating systems with separate control and measurement.
From Vision to Solution
Based on intensive customer contact, we work on integrated solutions. Solutions that utilise labour, time, raw materials, and space as efficiently as possible. At Bosman Van Zaal, product development and realisation are performed in-house by our own multi-disciplinary teams. Our step-by-step approach starts with your vision and ends with our technical solution with lifelong service.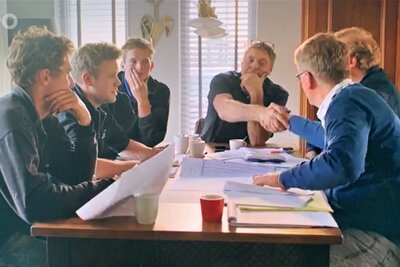 1. Define
What are your wishes and challenges, and what do you define as optimal cultivation and maximum yields? Our multidisciplinary solution team starts by listening and will propose technical installations.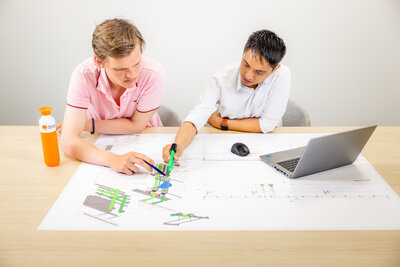 2. Engineer
The final proposal is then translated into smart, inventive, and practical designs by our own team of engineers. We base this on our many years of experience and use the latest technology and insights.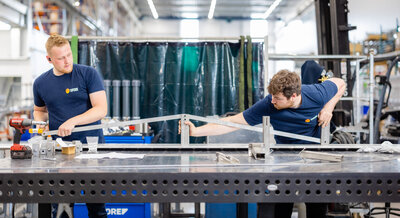 3. Realise
The technical solutions are manufactured in our automated machine park by our qualified production team. We ship worldwide and work with our own staff or in collaboration with (local) partners.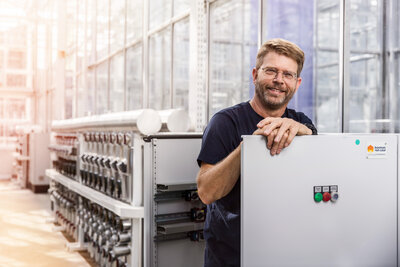 4. Service
After delivery, we stay in contact with your company. We provide employee training, and we offer 24/7 service online and on location, guaranteeing a long and efficient service life of the technical installations.