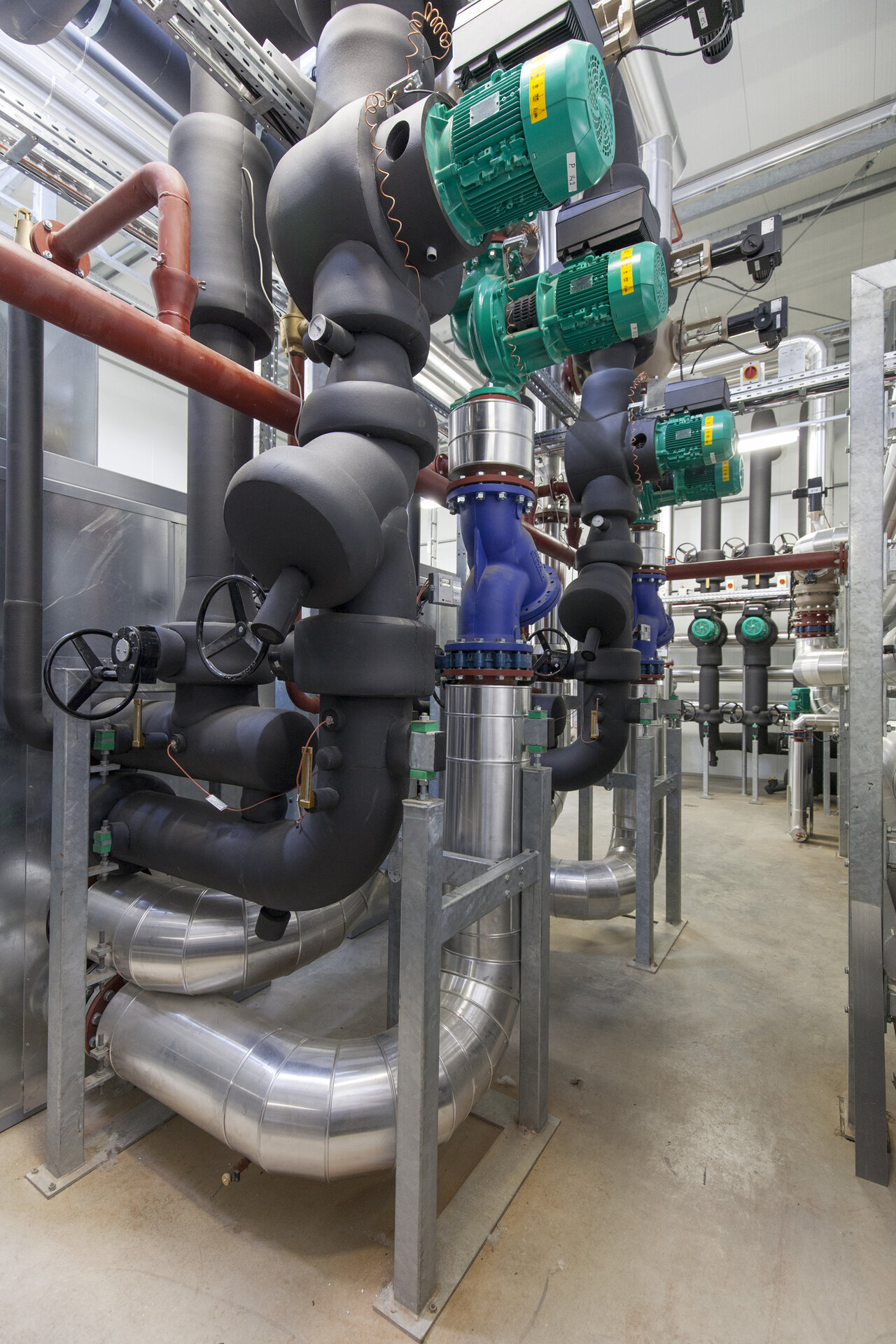 State-of-the-art Research
Bayer CropScience ranks among the three largest AgTech companies in the world, which is why they have such strict requirements. At the headquarters in Monheim, Germany, the facilities were very outdated. The task was to replace them with a state-of-the-art research centre where research into crop protection products would be carried out centrally. The activities must take place within the framework of very strict procedures. High demands, which are described in very detailed contracts are placed on the working methods and on how material is selected. Tests are conducted on 30 different varieties of crops to identify 40 different pests and diseases.
The 11,000 m2 research centre is based in a Venlo greenhouse with 136 individually controllable sections and work areas. Each section has its own technical room that controls the climate. The heat and cold for the research centre and offices is produced centrally and sustainably in the energy centre. The project included a combined heat and cold storage tank, a heat pump, air treatment units, cooling and heating networks, grow lights, cultivation (rolling) tables with automatic table washing, climate control and process monitoring computer, and screen installations.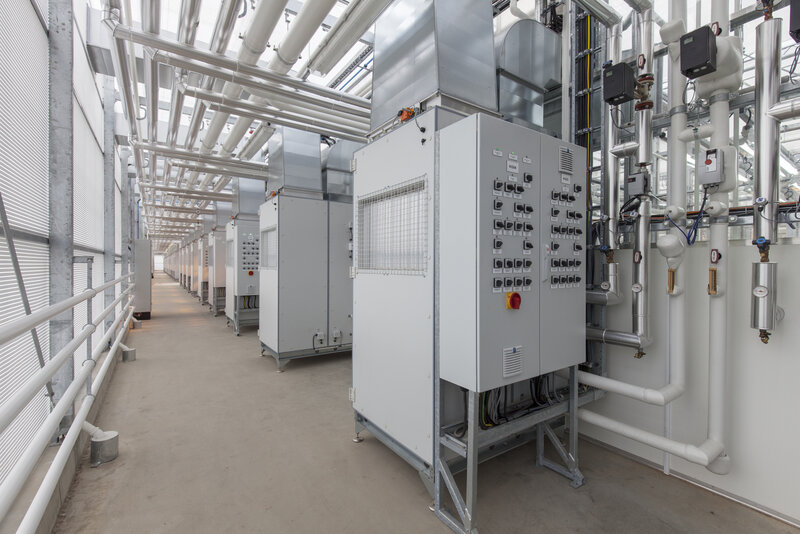 Crop Protection Products
Bosman Van Zaal's solutions comply with strict internal rules and procedures and meet biosafety requirements so to be used with transgenic plants. It will be used by a wide range of user groups: 60 employees. The complexity of the project, the strict requirements and very tight planning involving many suppliers and subcontractors required highly professional project organisation. Bosman Van Zaal was on site 24/7 with its own team, enabling the client to start using the research centre on time.
After delivering a project of this complexity, transferring knowledge of the systems used is essential. During the construction phase and before the project was signed off, all the systems were explained in close cooperation with the technicians from Bayer and Bosman Van Zaal, so the full capacity of all systems could be utilised. The hundreds of technical drawings and thousands of pages of manuals were explained to the users. And in the unlikely event of any malfunction, our service team is available 24/7.