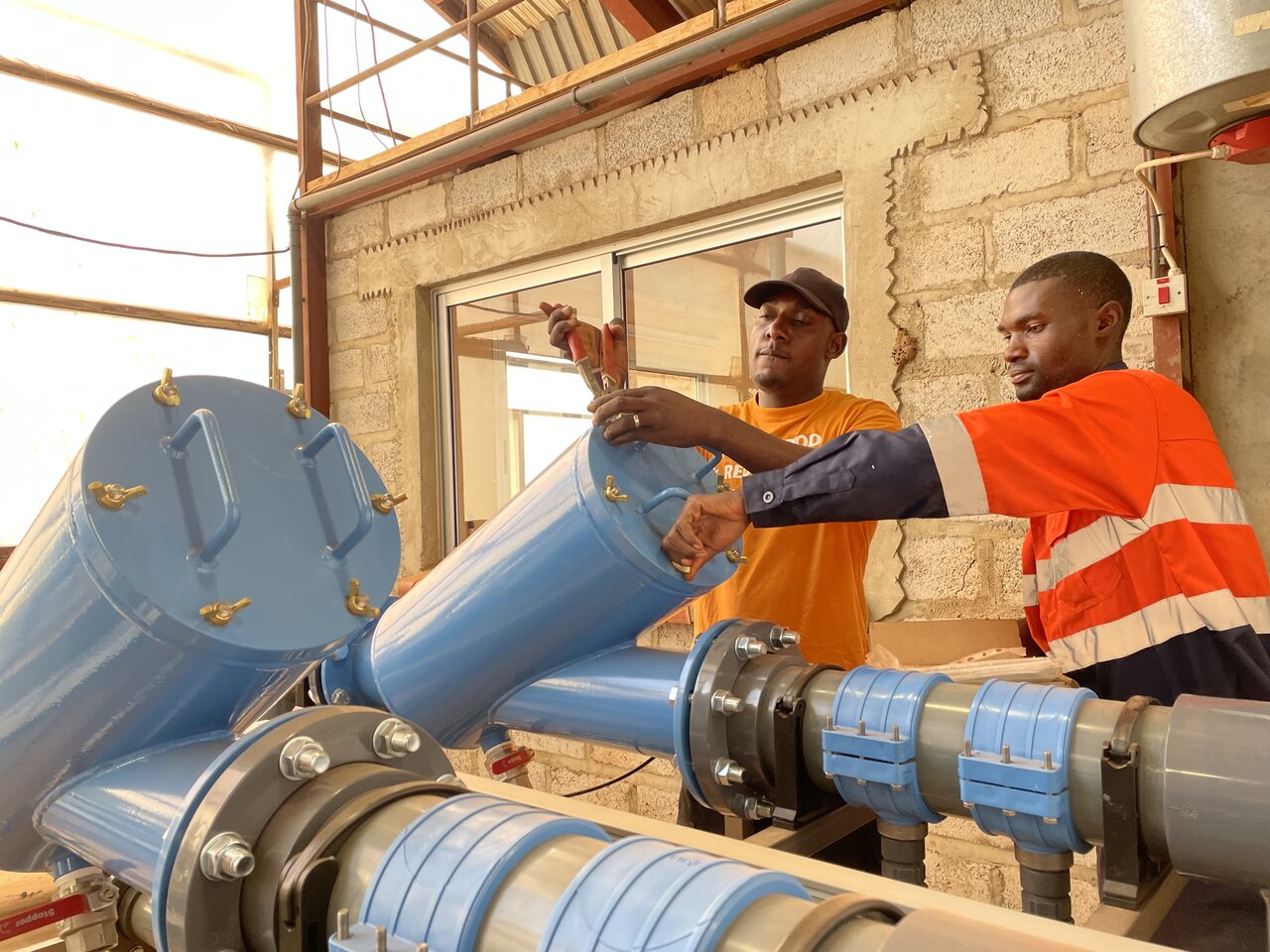 Freshest Vegetables
Enviro-Flor is a farm focused on providing consumers with the freshest products. Across a terrain of 1,439 hectares, of which 400 is irrigated land and 10 hectares are covered with a film covered greenhouse, Enviro-Flor produces several varieties of vegetables. In 2014, Bosman Van Zaal installed a drip installation, gutters, and silo ready for future expansions at the site.
In October 2020, a new order was signed, including an extension of the drip irrigation to include the middle part of the greenhouse, drip irrigation for the outside field covering 370,000 m2, two fertiliser units, two freshwater storage silos of each 818 m3 in the water technical room, control panels, and an expansion of the iSii Hoogendoorn process computer.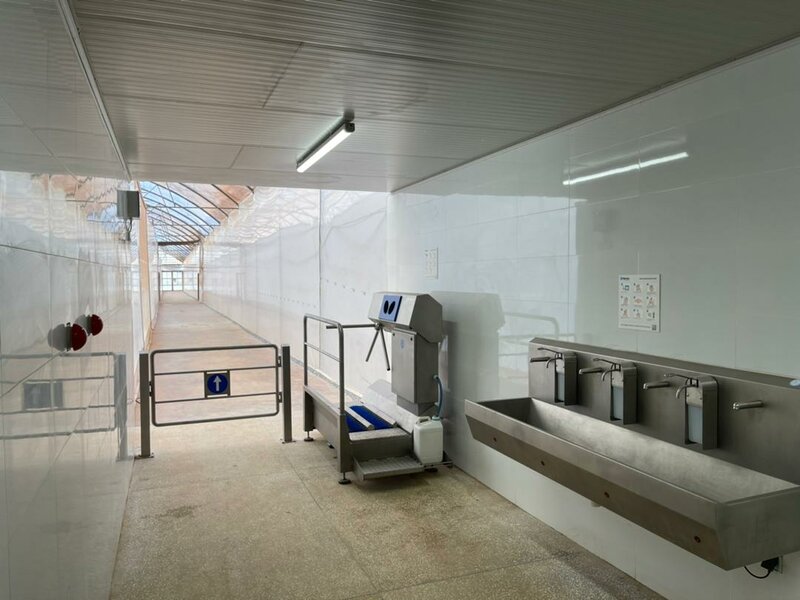 Efficient Irrigation
For Enviro-Flor, personal hygiene is an important factor in their vegetable seed production. Placing a hygiene sluice in the seed production side of the greenhouse was the perfect solution that actively contributes to the personal hygiene of the employees.
Bosman Van Zaal successfully installed an Elpress hygienic entrance at Enviro-Flor Limited. Bosman Van Zaal also delivered an irrigation system for, and sponsors, the football pitch on the Enviro-Flor terrain.