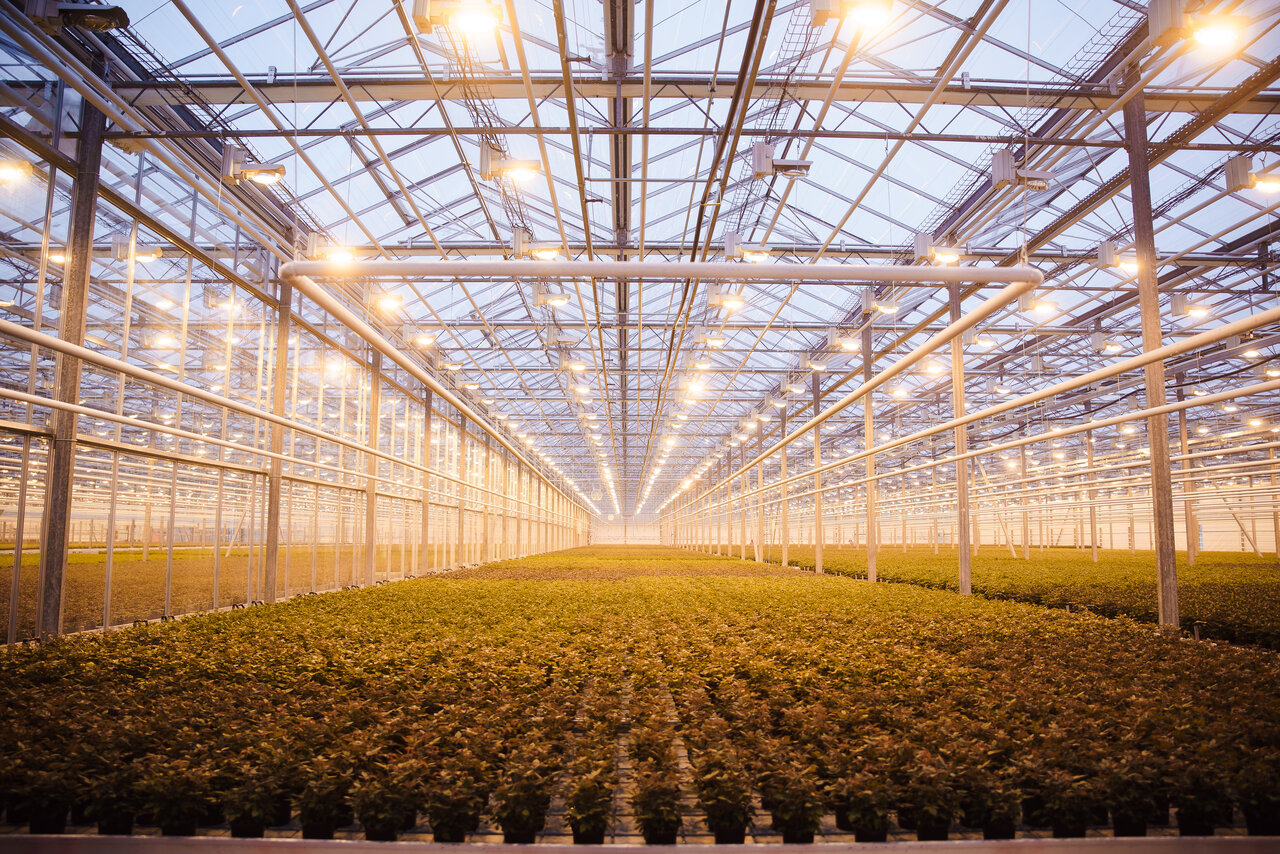 Potted Roses
In the heart of Russia, a remarkable project has been unfolding, setting new standards and redefining possibilities. Gorkunov, the leading producer of potted roses in the region, embarked on a journey to transform their operations, harnessing the power of automation in a domain where human hands have always reigned supreme. At the helm of this extraordinary endeavor is Bosman Van Zaal, collaborating to bring to life an automated benching system and a host of other innovations, fundamentally altering the landscape of rose production in Russia.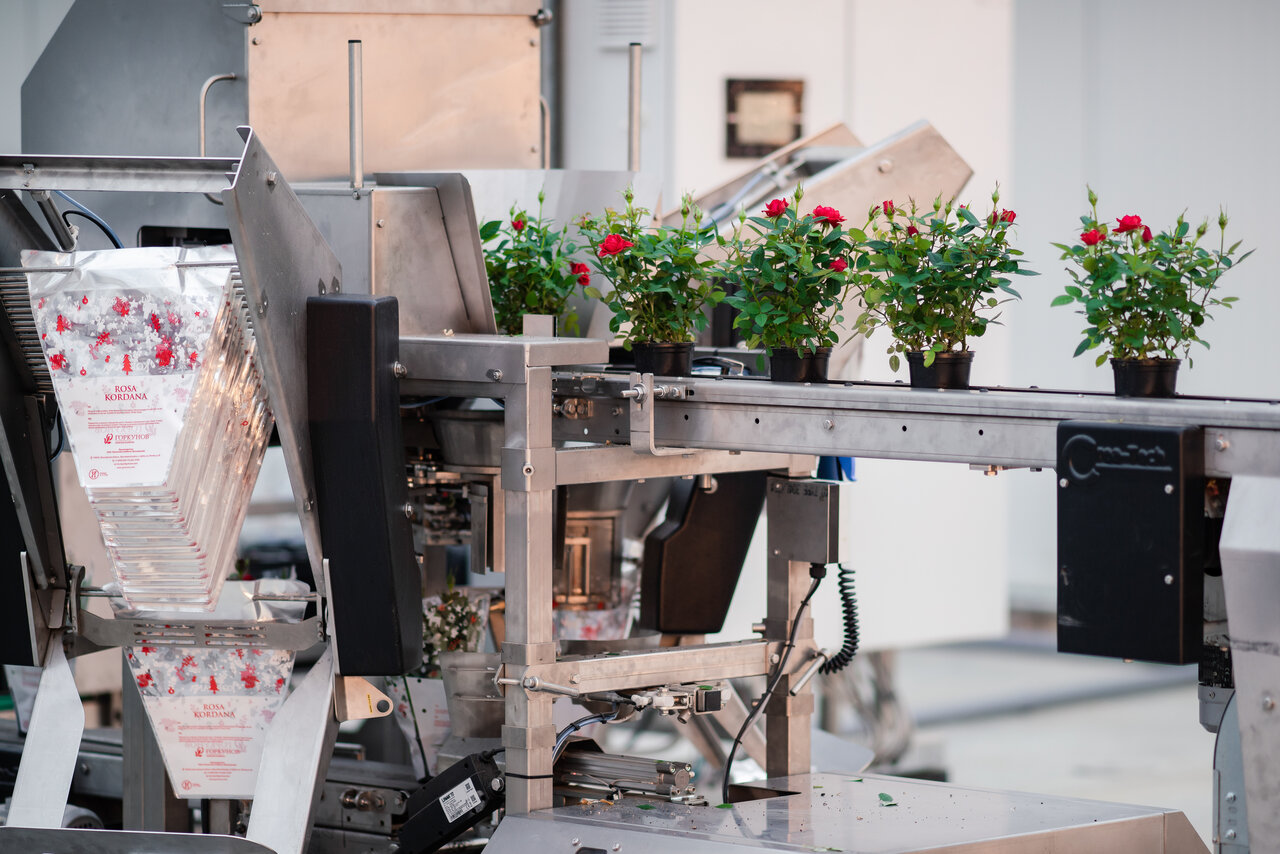 Revolutionizing Rose Production in Russia
The project at hand stands as a testament to the unique position Gorkunov holds in the Russian horticultural industry. Not only are they the sole producer of potted roses in the country, but they've also ventured into an uncharted territory by introducing an unprecedented volume of automated packaging equipment. This project was born from Gorkunov's vision to enhance the quantity of roses produced while reducing the dependency on manual labor. Prior to this endeavor, every rose was meticulously hand-packed.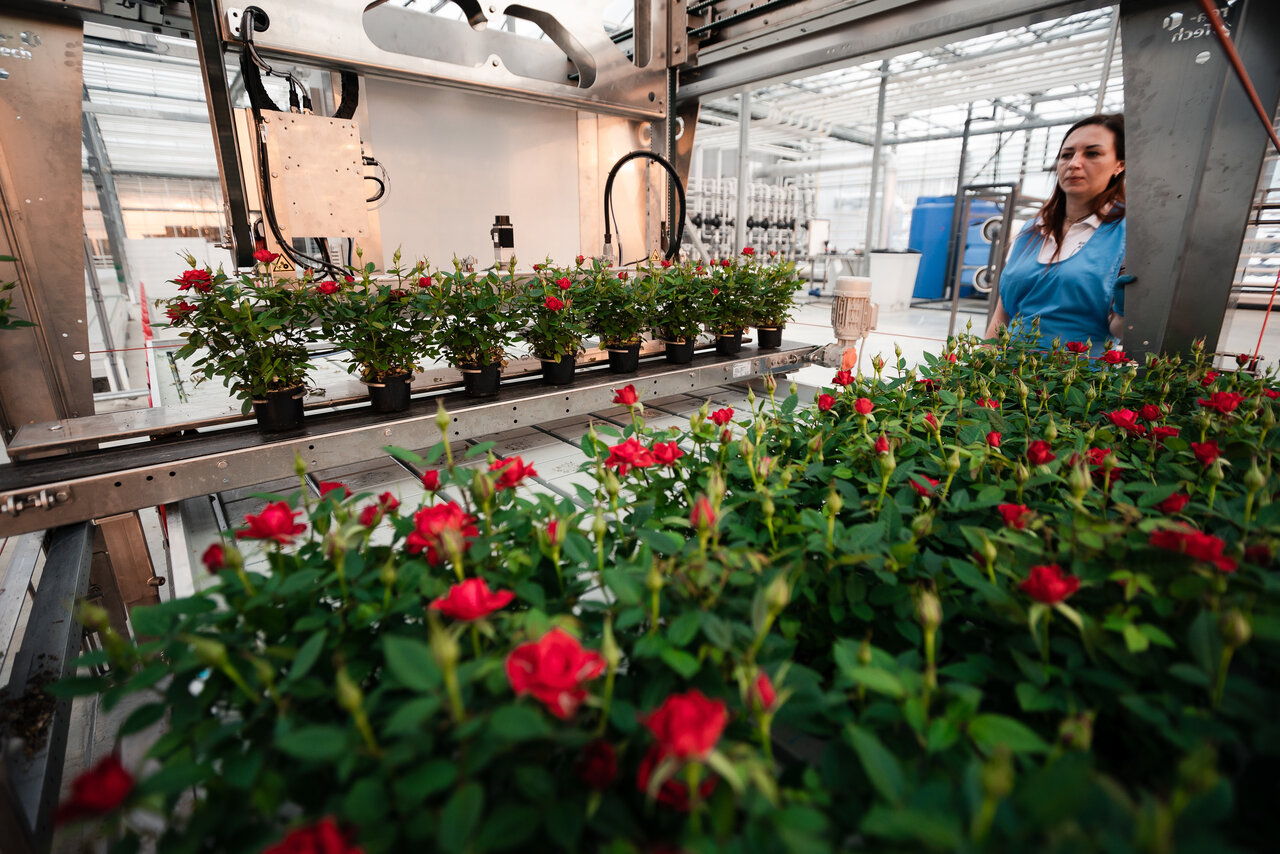 A Milestone in Collaboration
Gorkunov partnered with Bosman Van Zaal, global leader in greenhouse technology and automation, to bring their vision to life. This collaboration yielded an array of innovative solutions, such as an automated benching system, upstream and downstream Crea-Tech robotics, including a spacing gantry and a sleeving machine, and state-of-the-art water installation and electricity systems. These elements synergised to form a comprehensive ecosystem of automation, forever altering the dynamics of rose production.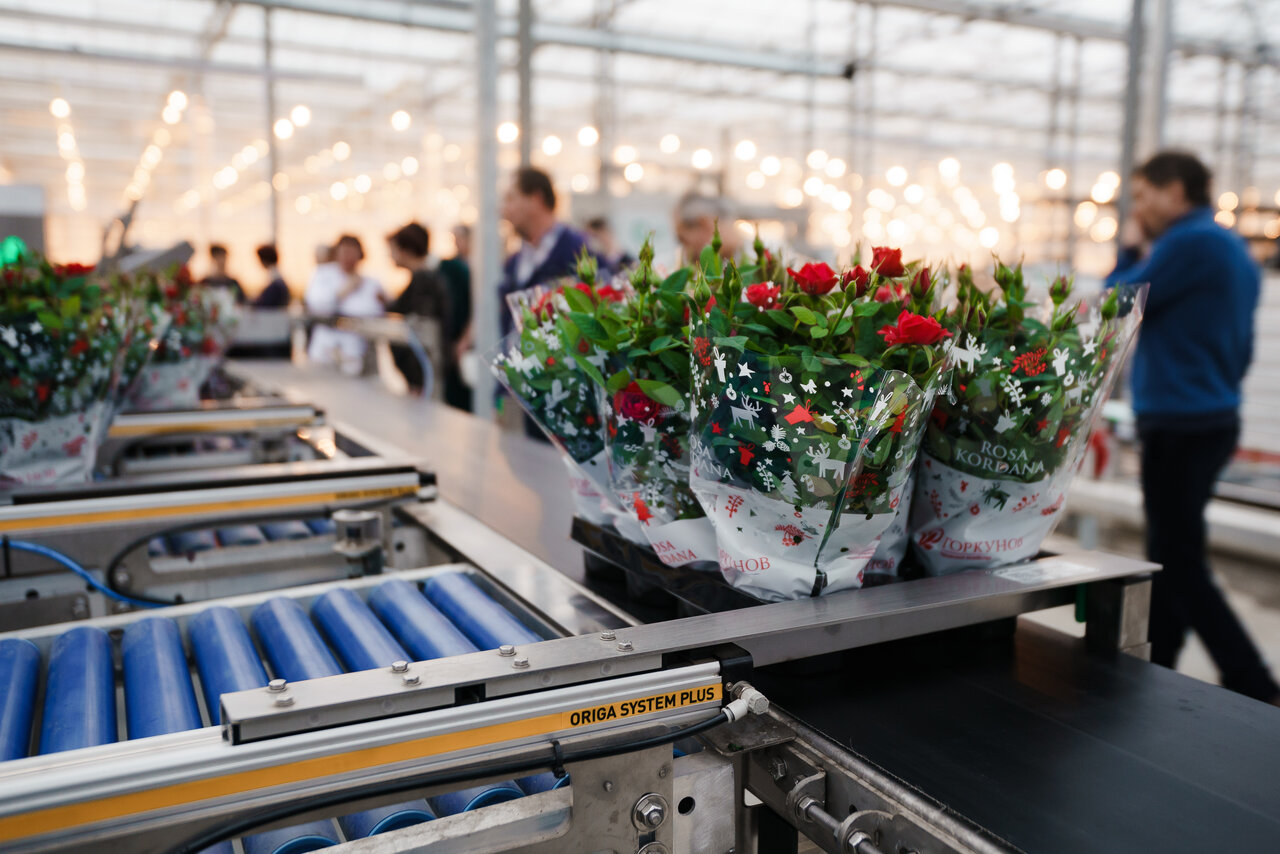 Towards a Bright Future:
"The project is unique for Russia. Firstly, Gorkunov is the only producer of potted roses. Secondly, there is no such volume of automated packaging equipment anywhere else. From the desired results - they wanted to increase the number of roses grown due to new areas with containers from Bosman Van Zaal and also reduce the amount of manual labor with the Crea Tech equipment. (all roses were hand-packed before)", says our account manager.
Video: Potted Rose Automation