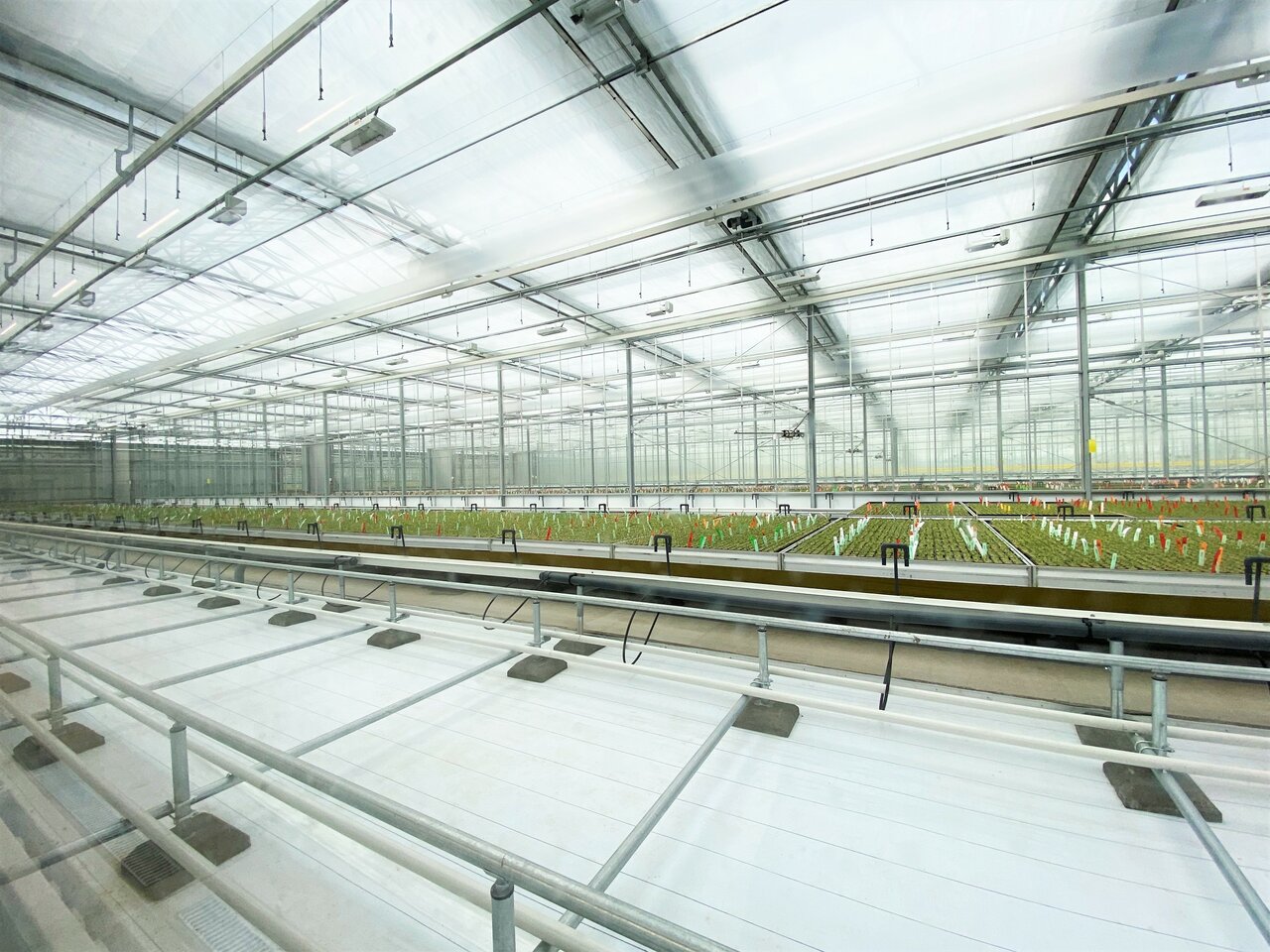 Innovative Breeding and Propagation
It is the ambition of HilverdaFlorist to be the leading breeding and propagation company with the most innovative products. Bosman Van Zaal has been contracted to realise a new greenhouse and heating system according to the New Cultivation method.
The new complex will cover a total of 2.9 hectares. A Venlo greenhouse has been chosen, and a cabrio greenhouse for the young plants. Use is made of high diffusion glass, with the PARperfect climate system as a screen installation in the misting area. This ensures the right light exposure. We worked together with partners Stolze for the water installations and the climate control system, Logiqs has been chosen for the internal transport system, and a Robur spray robot will be installed.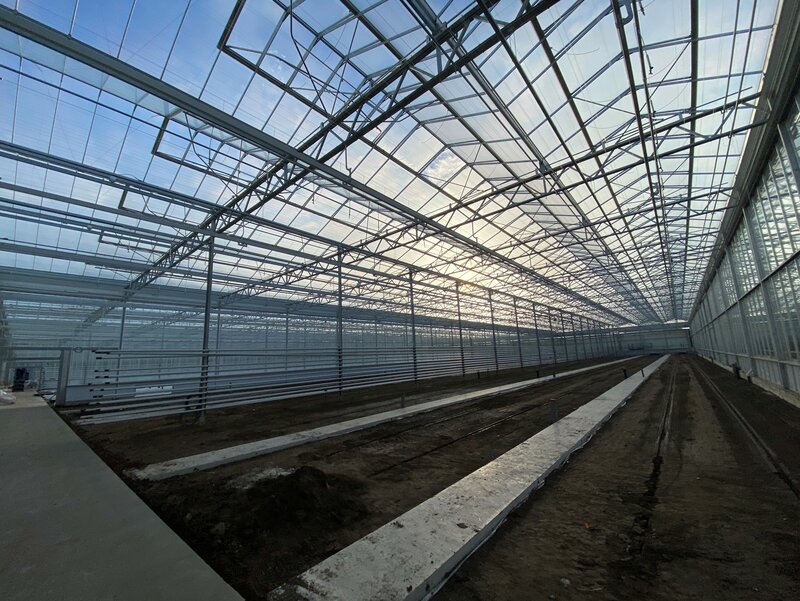 Turnkey New Cultivation Method
Bosman Van Zaal is realising a 1.8 hectare Venlo greenhouse with ten sections and a 0.2 hectare cabrio greenhouse with integrated insect screens and high-diffusion glass. All the business premises are also being built by the engineers, technicians and builders from Bosman Van Zaal.
The climate system according to the New Cultivation method consists of a CHP (combined heat and power), a CO2 unit and collector and all the necessary pipes, groups, and excavation work. The heating system includes monorail heating, under-heating, and façade heating of the greenhouses, and overhead and under-floor heating in the business areas. The sprinkler water is also heated. For air treatment, AHUs (air handling units) are used per greenhouse.
From Vision to Solution
Based on intensive customer contact, we work on integrated solutions. Solutions that utilise labour, time, raw materials, and space as efficiently as possible. At Bosman Van Zaal, product development and realisation are performed in-house by our own multi-disciplinary teams. Our step-by-step approach starts with your vision and ends with our technical solution with lifelong service.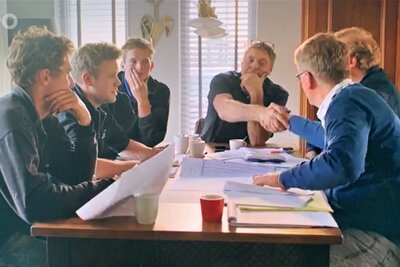 1. Define
What are your wishes and challenges, and what do you define as optimal cultivation and maximum yields? Our multidisciplinary solution team starts by listening and will propose technical installations.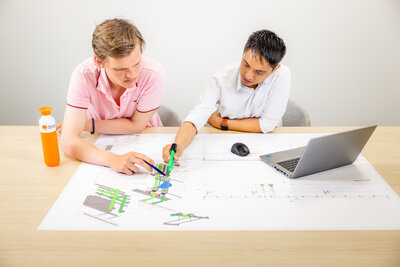 2. Engineer
The final proposal is then translated into smart, inventive, and practical designs by our own team of engineers. We base this on our many years of experience and use the latest technology and insights.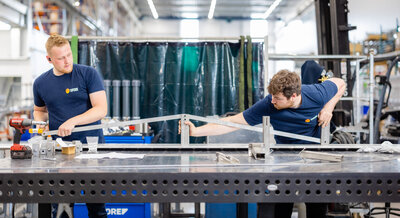 3. Realise
The technical solutions are manufactured in our automated machine park by our qualified production team. We ship worldwide and work with our own staff or in collaboration with (local) partners.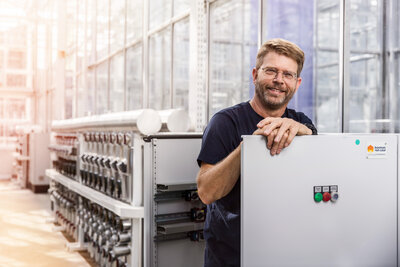 4. Service
After delivery, we stay in contact with your company. We provide employee training, and we offer 24/7 service online and on location, guaranteeing a long and efficient service life of the technical installations.