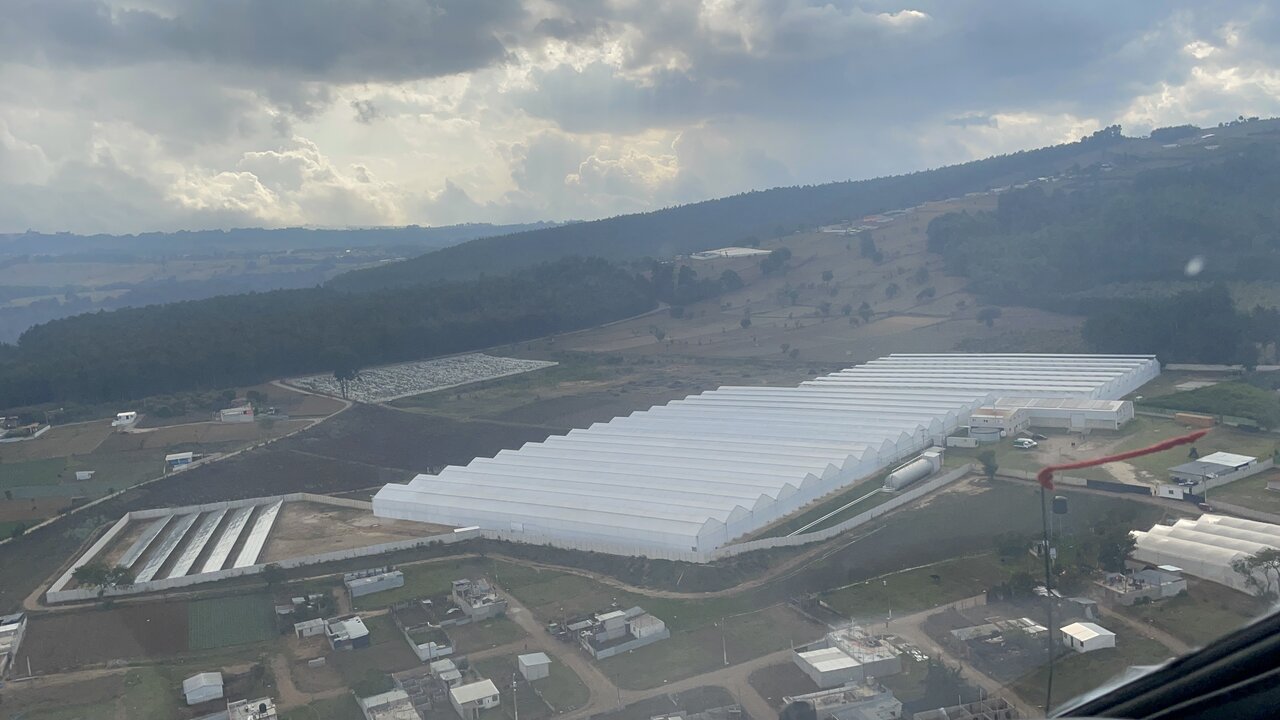 Project overview:
Holland Orchids, a leading orchid cultivation company, partnered with Bosman Van Zaal for their fourth expansion phase in Guatemala. This expansion, spanning approximately one hectare, entailed the construction of a widespan greenhouse covered with F-CLEAN™ film and the integration of an innovative solar heating system based on thermal solar collectors.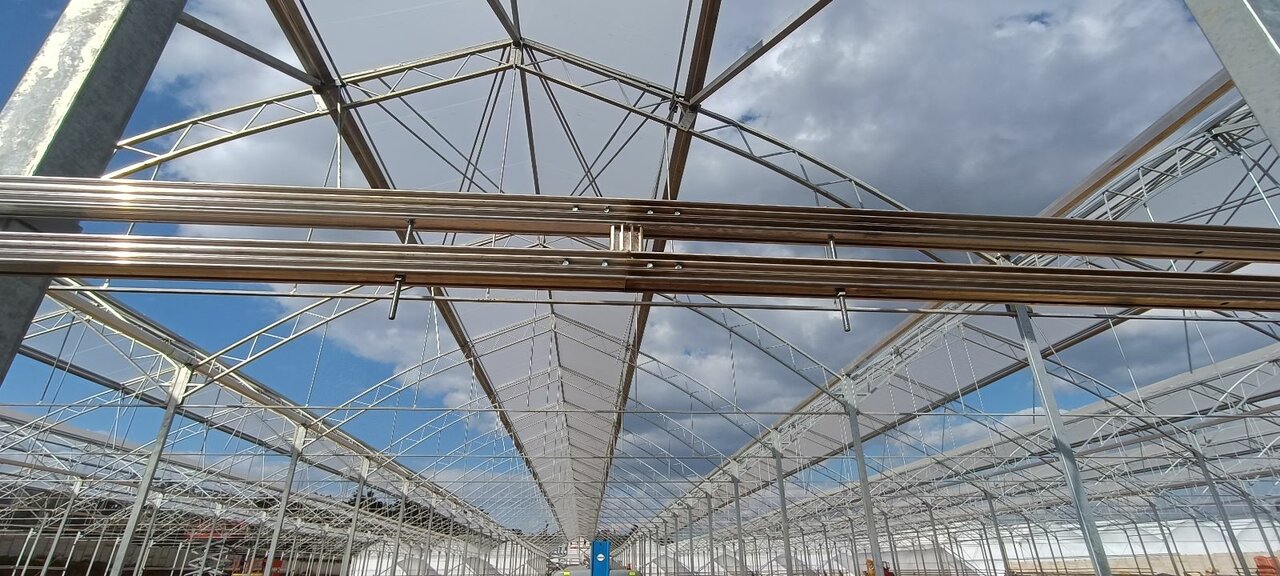 Widespan greenhouse with F-CLEAN™ film:
The widespan greenhouse, meticulously manufactured in Bosman Van Zaal's state-of-the-art facility, boasts a cutting-edge covering material known as F-CLEAN™ film. This film, a variant of ETFE film, offers exceptional durability with a lifespan exceeding 30 years. It boasts a superior light transmission rate when compared to traditional glass. F-CLEAN™ film combines the best characteristics of glass with the flexibility and advantages of a film cover. Bosman Van Zaal's greenhouse design includes an advanced film tensioning and locking system, making it ideal for F-CLEAN™ film application.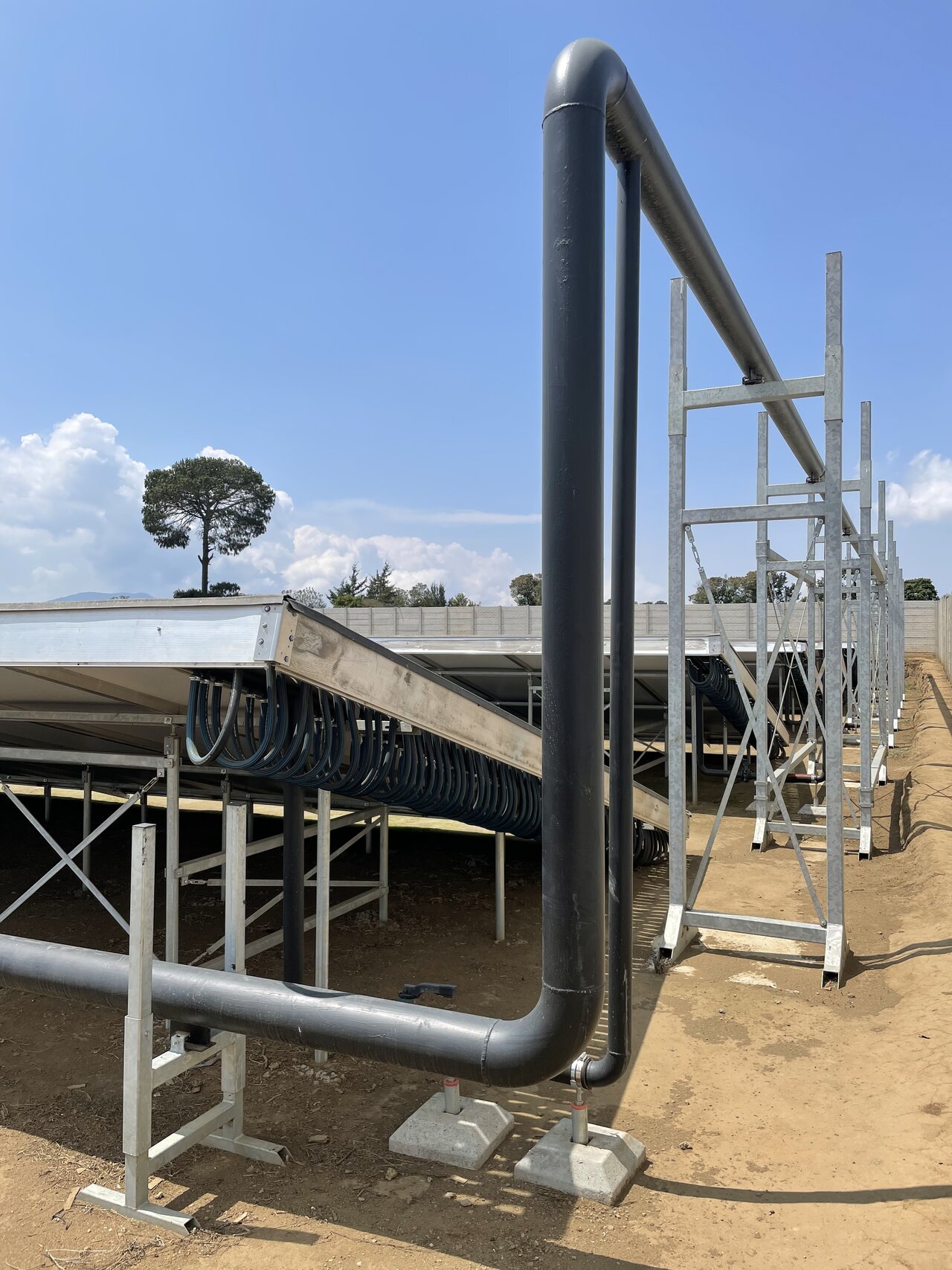 Integrated solar thermal heating system:
One of the key highlights of this project was the expansion of the existing heating system and the seamless integration of a novel solar collector heating system, all engineered and manufactured by Bosman Van Zaal.
The solar thermal collectors, covering an impressive panel surface of 4,250 square meters, are designed to harness approximately 60% of the incoming solar radiation. This captured heat is used to warm water, which is subsequently directed to a heat storage tank. During nighttime, this stored thermal energy is utilized to maintain optimal greenhouse temperatures.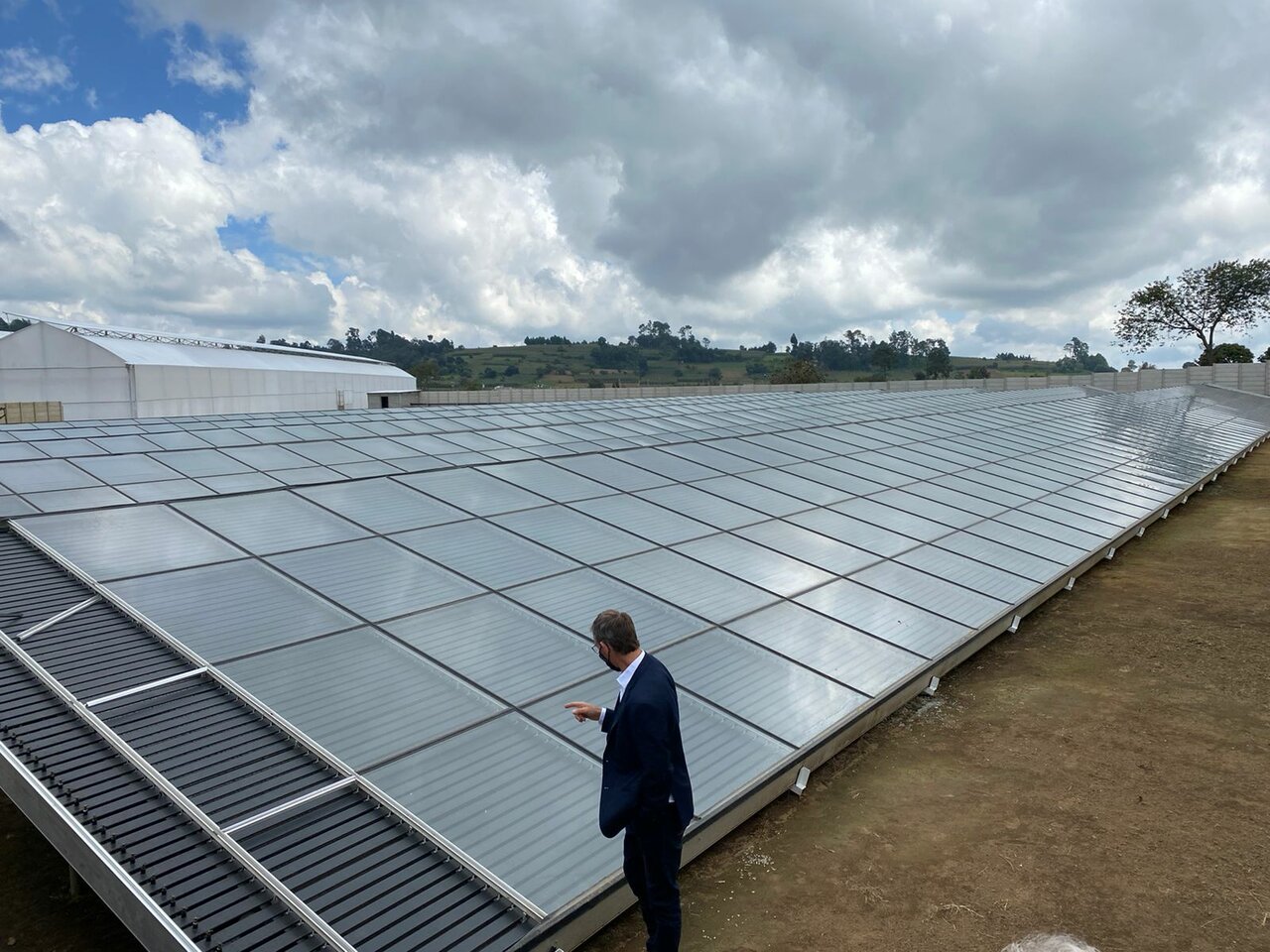 Solar thermal collector field:
The environmental and cost-saving impact of this innovative system is substantial. The solar thermal collector field, at this location, has the potential to generate approximately 3.2 million kWh of thermal energy annually. For Holland Orchids, this translates to an estimated annual reduction of approximately 370,000 liters of diesel consumption. Remarkably, the payback period for the solar thermal collector system is an impressive 3 to 4 years.
By implementing this integrated solar heating solution, Holland Orchids not only enhances its sustainability efforts but also significantly reduces its operational costs, demonstrating the effectiveness of cutting-edge technology in agricultural expansion projects.