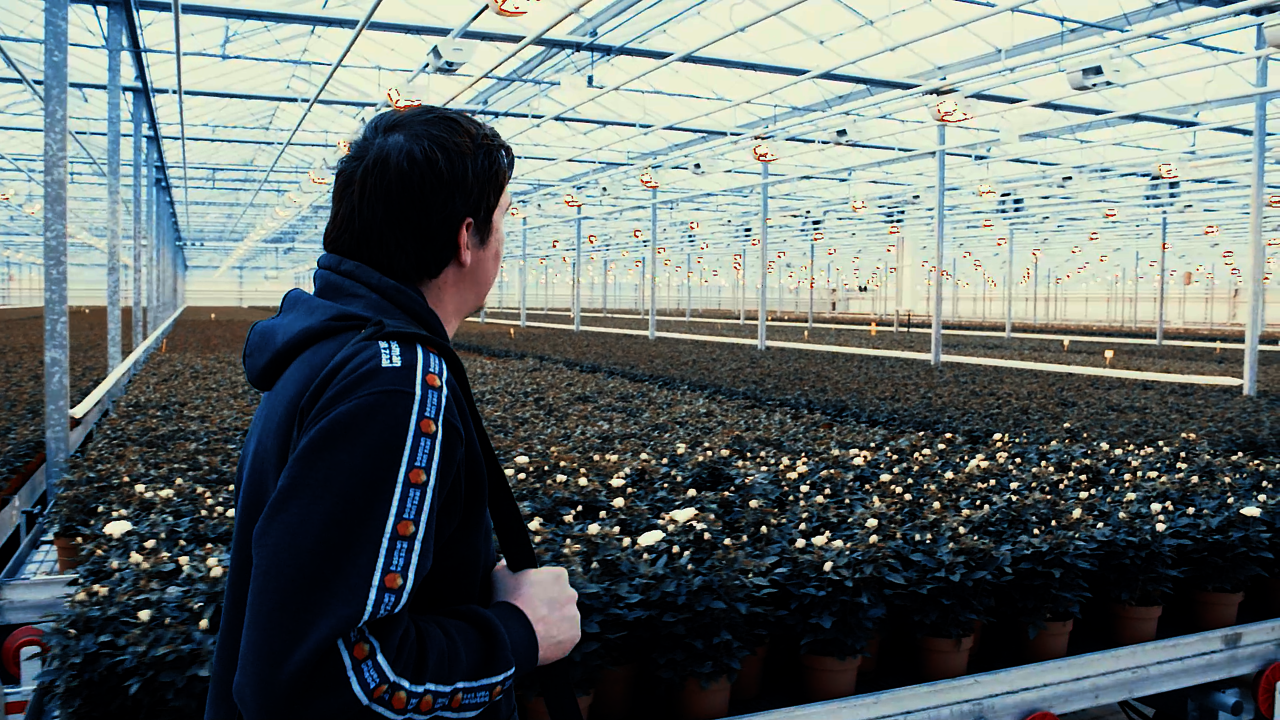 Integrating Automation Systems
HPD Potplanten in De Kwakel is specialised in growing potted roses, which are marketed under the name of Favourite Roses. The nursery covers an area of 85,000 m2 and annually grows ten million pot roses in different colours for the European market. The company was founded in 1998 as a result of cooperation between Kwekerij W. van Diemen and Hedera Plant.
Bosman Van Zaal expanded the existing cultivation system for pot roses at HPD Potplanten in De Kwakel by 1120 roll containers. At the same time, the entire automation system was modified, integrating the existing systems into the new automation system. This was specially designed for the pot rose grower based on the current technological possibilities.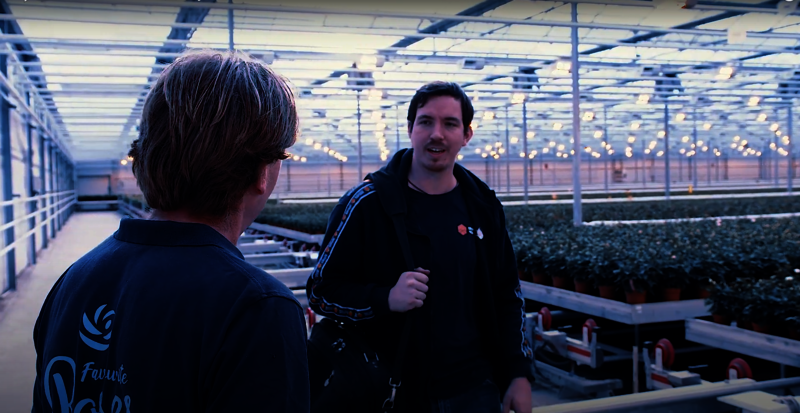 Cultivation Equipment
The project was not so much about expanding the cultivation system itself, but mainly about linking all the existing systems by means of software, without 'turning' the processes upside down. The process was completed successfully thanks to years of experience in the field of cultivation systems and the close cooperation with Crea-Tech, which specialises in automating the processing and packing of horticultural products.
The cultivation system is equipped with water drainage and supply systems, lifting racks, roller conveyors, push-offs, pull-offs, and flail tracks. Bosman Van Zaal also supplied and installed the overhead stacker, as well as the pick-up and depositing robot. The entire technical installation was also carried out by the horticultural specialist.