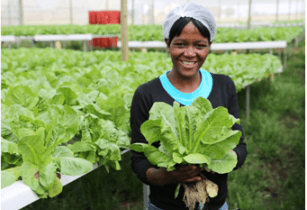 Lettuce Farm
Bosman Van Zaal and Hoogendoorn have contributed to a sustainable and food-safe production by bringing in advanced technology that suits local conditions and further develops innovations at Jomajoco's new greenhouse. Dutch technology is preferred to comply with the requirements of Woolworths' "Farming for the Future" programme.
In co-operation with horticultural entrepreneurs, the "Farming for the Future" programme aims to produce vegetables in harmony with nature to ensure that African farms will be able to produce enough food for future generations. Significant emphasis is placed on limiting the use of resources and chemicals.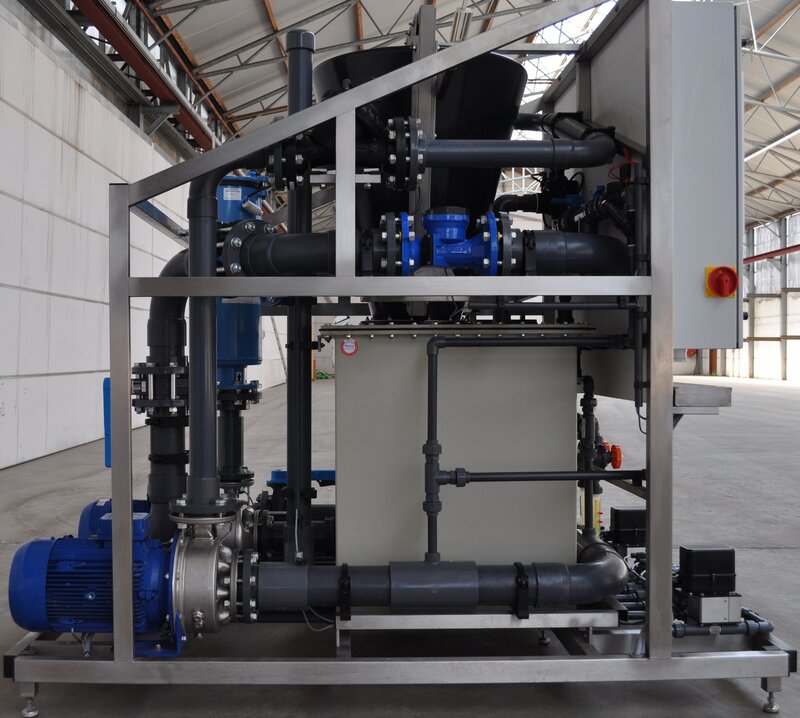 Sustainable Methods
Jomajoco uses highly innovative technology to meet Woolworths' high demands on quality and sustainability. For example, lettuce is not grown in the soil, but in growing gutters. This means that less water and fewer fertilisers are required for production. By using Bosman Van Zaal's patented Cyclone irrigation unit, carbonates can be removed from the water and in turn a better mix of water and fertiliser is delivered. Experience has shown that this reduces fertiliser use by at least 10%.
The Hoogendoorn iSii process computer is used to control overall water management. This user-friendly system makes it possible to adjust the supply from various water sources to the needs of the plant. In addition, the iSii ensures that water not absorbed by the plants is collected, disinfected, and reused. Thanks to recirculation and providing water exactly in accordance with the plant needs, Jomajoco has been able to achieve a considerable increase in yield per m2 and to decrease water use by 30% (compared with open field cultivation).