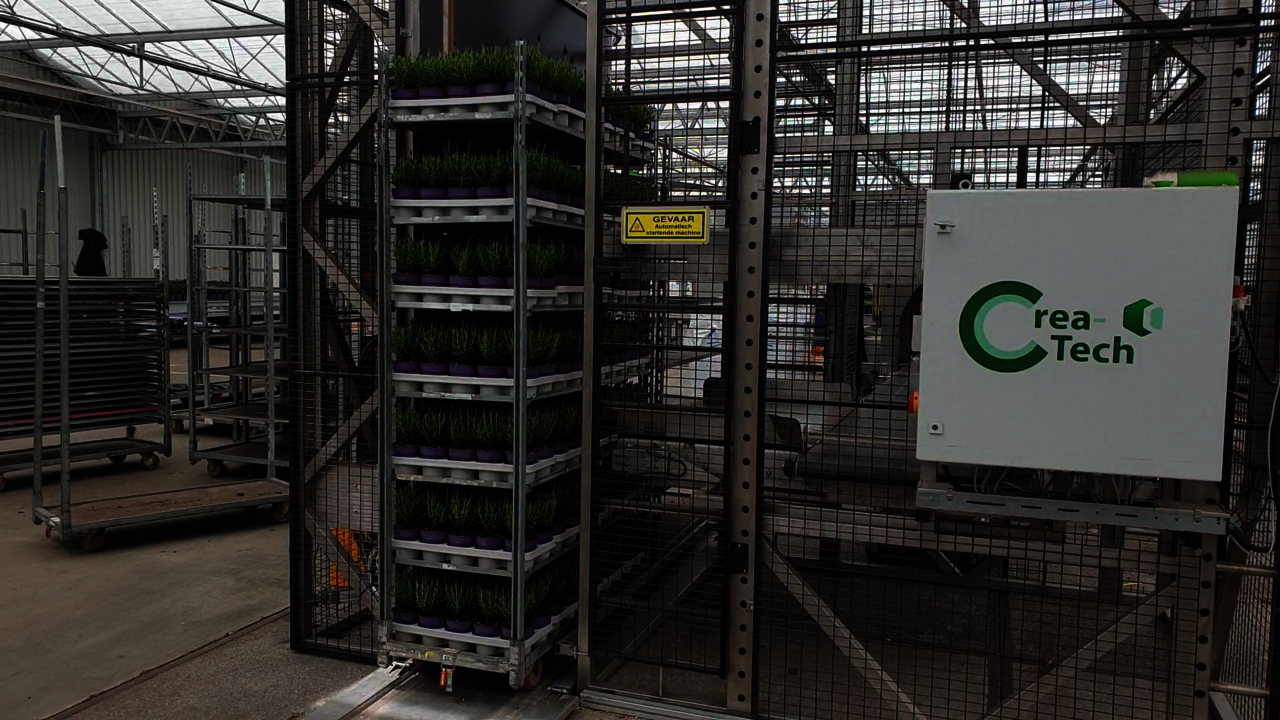 Lavender packing line
Liebeton, a renowned lavender grower based in the Netherlands, sought to enhance their lavender processing capabilities by partnering with Crea-Tech. With a vision for optimised operations, Liebeton aimed to streamline the packaging of various lavender varieties in pots, six-packs, and trays. In response, Crea-Tech engineered and installed a tailor-made lavender packing line that has brought about a remarkable transformation in their production process. This fully automatic system significantly reduces the need for manual labor, requiring only 1 or 2 operators. Additionally, the system operates almost silently, experiencing minimal jams. Moreover, its internet connectivity ensures remote service, making it a reliable and future-ready solution for Liebeton.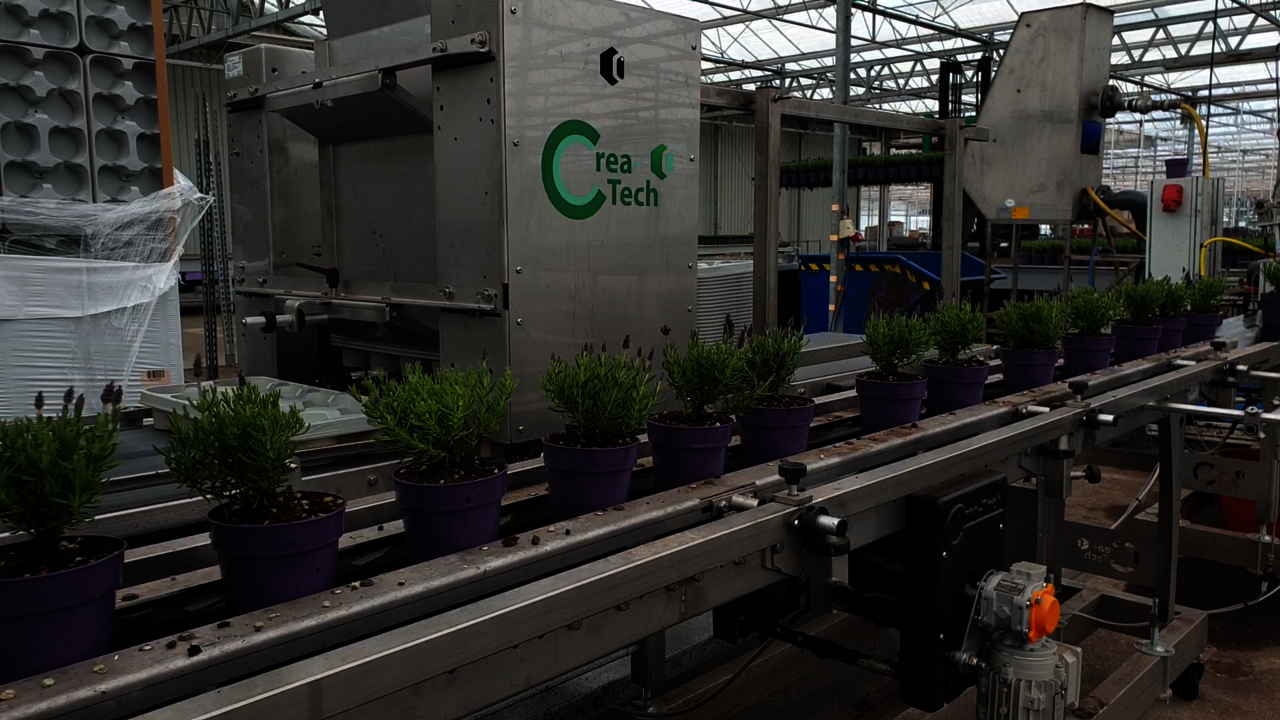 Efficiency redefined
The lavender packing line designed for Liebeton by Crea-Tech is a versatile solution that processes pots, six-packs, and trays with precision and efficiency. This adaptability ensures that Liebeton can efficiently handle various lavender varieties, catering to their diverse customer demands. With a low requirement for manual operation, the system is exceptionally silent and boasts a low failure rate, guaranteeing consistent and uninterrupted performance. The flexible trolley loader adds another layer of efficiency, while internet connectivity paves the way for future updates and expansion, making it a forward-looking investment for Liebeton.