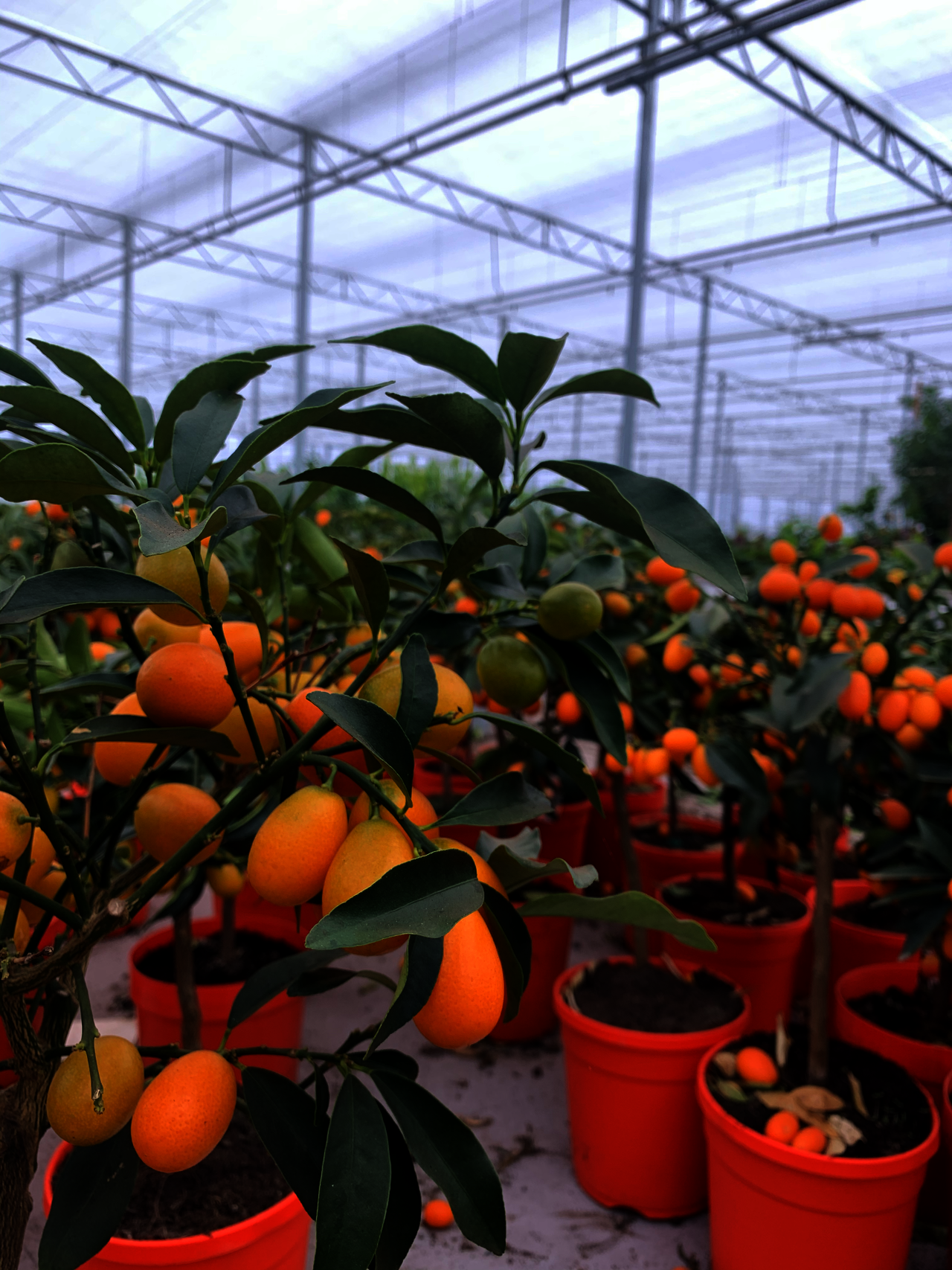 Luiten Nursery
For more than 50 years, Luiten Nursery has been a place where customers can find a diverse range of Mediterranean plants.
Their plants are carefully selected from southern Europe and lovingly acclimatised at the nursery in Pijnacker, the Netherlands. From Olive trees to Palms, and Citrus to Yuccas; it's a tropical and colourful bunch!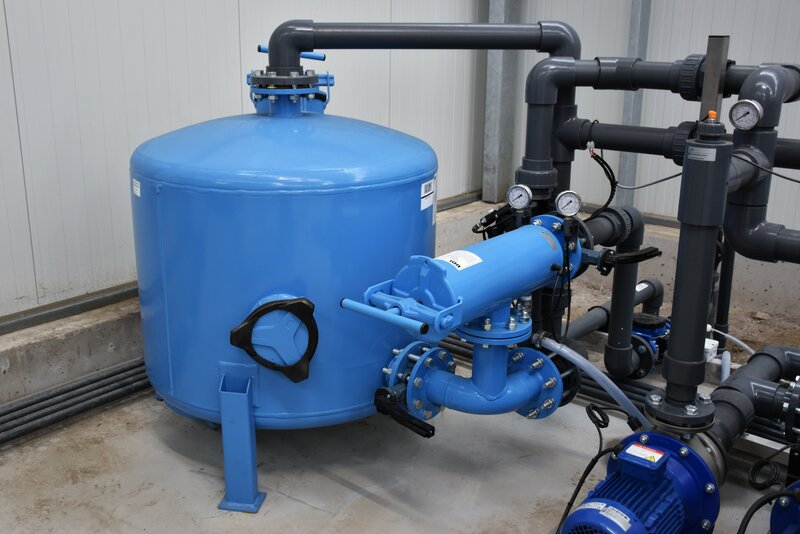 Extensive water technology
The new location has an extensive water technology room. This room ensures that all plants receive the right amount of water. This is partly controlled thanks to the ebb and flood floors, which are located across the entire surface of this greenhouse.
In addition, the greenhouse also contains a sprinkler system and pad watering system. The residual water is then neatly collected. And doubly filtered. Thus, even the smallest amount of dirt is filtered out of the water.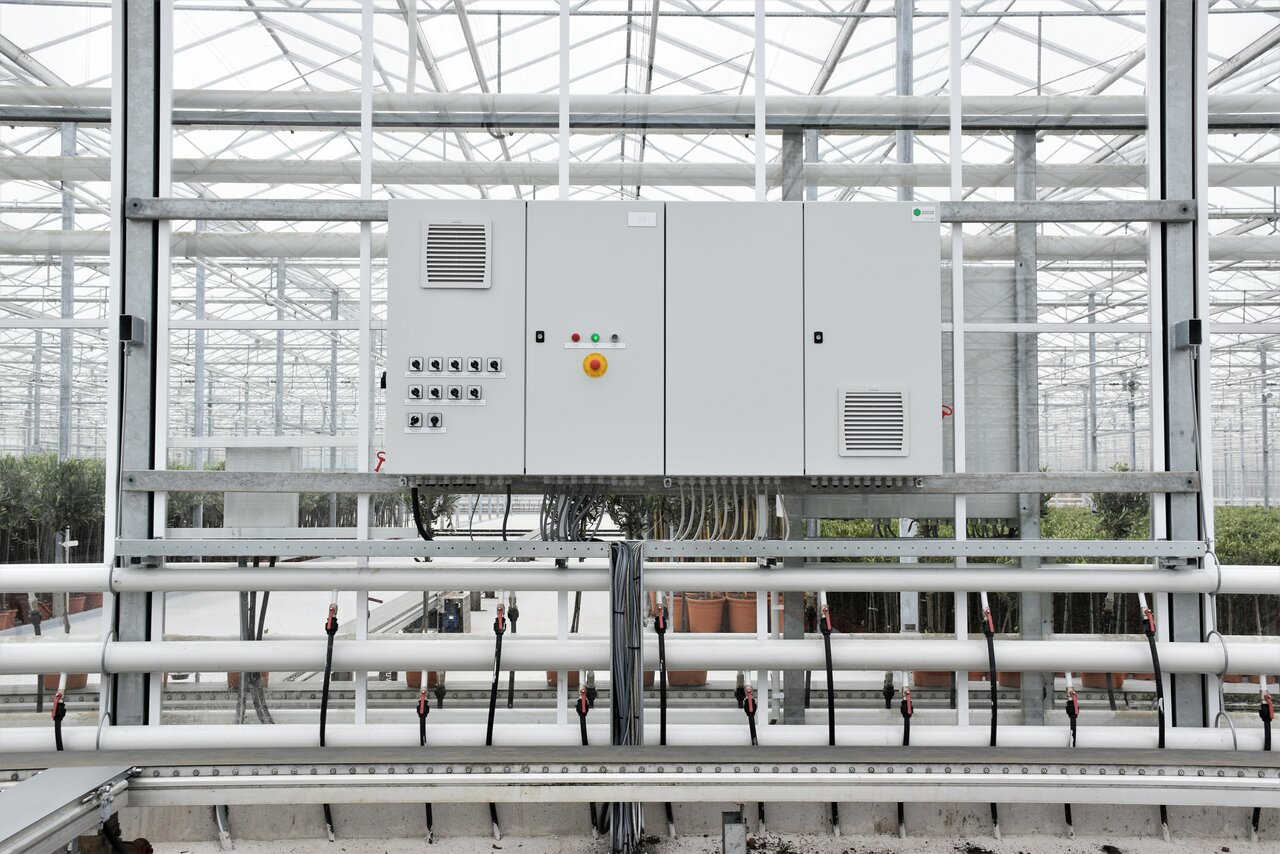 Electrical installation
Electricity is the basis for powering and controlling the various systems. This is why the electrical installations are more than important. Next to the water-technical room, behind a large sliding door, is the boiler house, which houses various installations, many of which belong to third parties and have been electrically connected by the Bosman Van Zaal company Montera Techniek. Inside the greenhouse, there are installations such as ventilation and screen motors.
Without light, you don't get very far either. That is why the company area, water area and boiler house are equipped with (emergency) lighting. On the outside, the loading docks and overhead doors are also fitted with exterior lighting. Above the cultivation floors, the work lighting can be switched on and off separately to allow work to continue during the dark days. Several access doors are equipped with access control that can be opened by means of an access code or tag.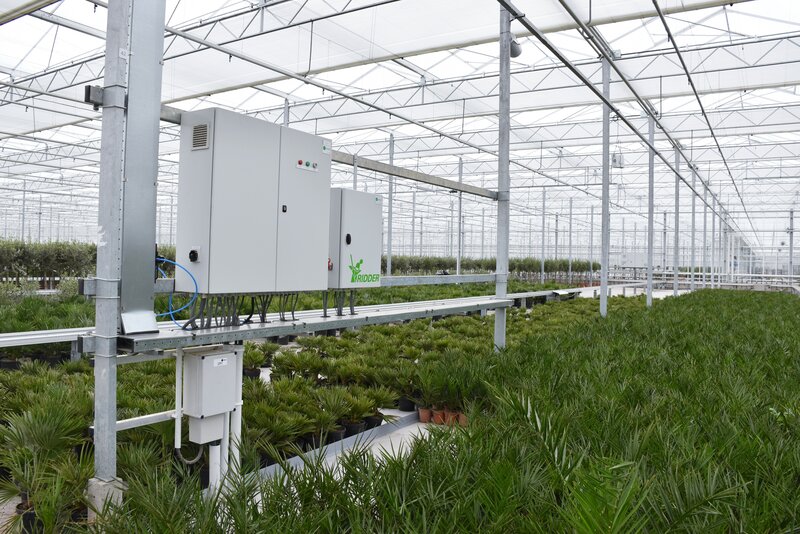 Computer system
A computer system was supplied to control all water and electrical installations. The Ridder MultiMa to be precise. It is operated with control software called Synopta. A dashboard keeps track of everything.
Various sensors and measuring cabinets have been installed for all this. The Meteo Pro weather station is one of them, and is located on the roof. It is an essential component for taking timely measures against extreme weather conditions.
From Vision to Solution
Based on intensive customer contact, we work on integrated solutions. Solutions that utilise labour, time, raw materials, and space as efficiently as possible. At Bosman Van Zaal, product development and realisation are performed in-house by our own multi-disciplinary teams. Our step-by-step approach starts with your vision and ends with our technical solution with lifelong service.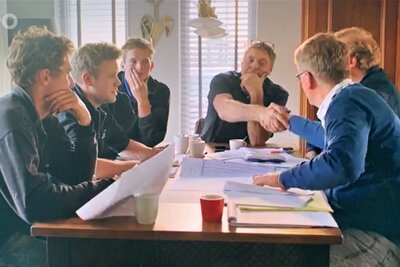 1. Define
What are your wishes and challenges, and what do you define as optimal cultivation and maximum yields? Our multidisciplinary solution team starts by listening and will propose technical installations.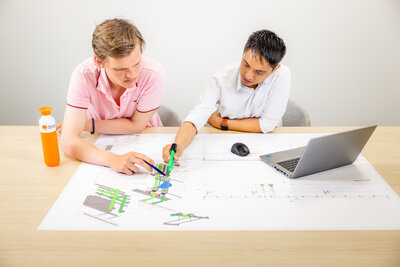 2. Engineer
The final proposal is then translated into smart, inventive, and practical designs by our own team of engineers. We base this on our many years of experience and use the latest technology and insights.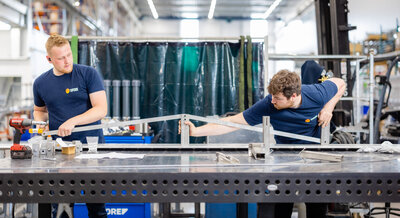 3. Realise
The technical solutions are manufactured in our automated machine park by our qualified production team. We ship worldwide and work with our own staff or in collaboration with (local) partners.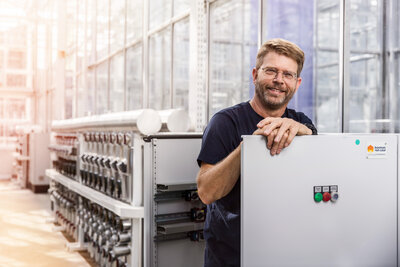 4. Service
After delivery, we stay in contact with your company. We provide employee training, and we offer 24/7 service online and on location, guaranteeing a long and efficient service life of the technical installations.