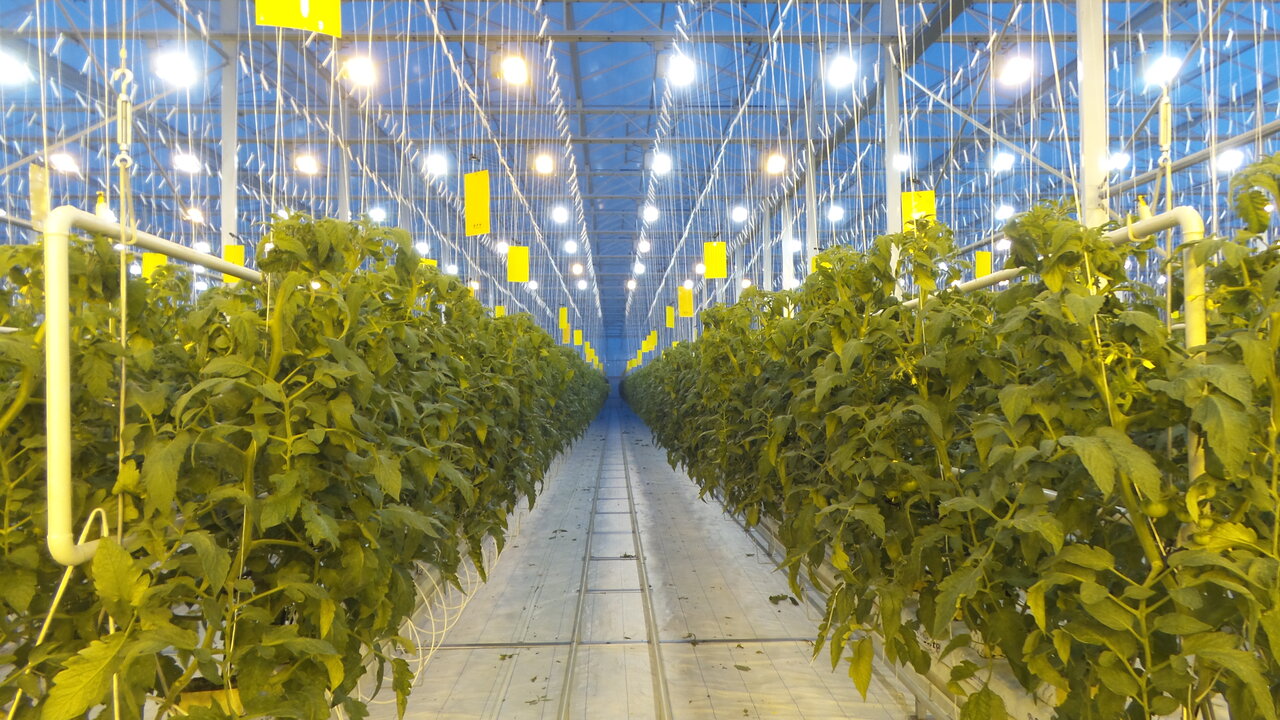 Geothermal Heating and Cooling by Heat Pumps
Octo and Jain is based in South Korea and has a 3.4 hectare greenhouse for tomato production. The greenhouse consists of two greenhouse blocks of 1.54 hectares each and a service building in the middle of approximately 0.3 hectares. The greenhouse is the first semi-closed greenhouse in Korea, using Bosman Van Zaal's ClimaPora system.
We worked very closely with the technical team of Octo and Jain, paying attention to local conditions and customer-specific requirements. As a result, Bosman Van Zaal offered a proposal with the most innovative technologies and with sustainable solutions, such as the use of geothermal heating, cooling by means of heat pumps and the ClimaPora system that will be installed on four facade roofs.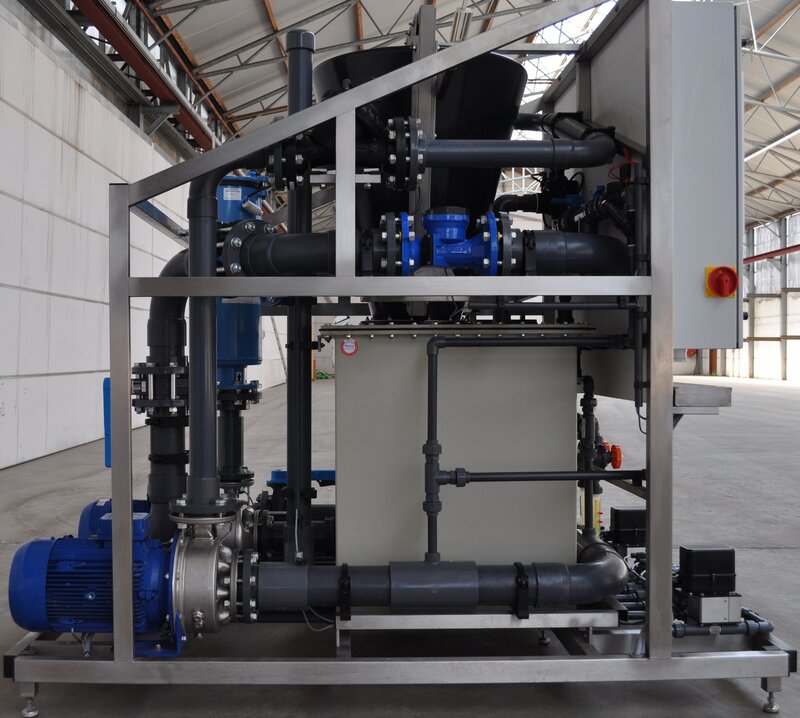 Semi-Closed Greenhouse
The ClimaPora offers semi-closed greenhouse climate control through various functions: air circulation, heating, cooling, humidification, dehumidification, mixing indoor and outdoor air, ventilation, and adiabatic cooling when outdoor climate conditions are dry. The roof of the greenhouse has diffused glass. In addition, the greenhouse design is based on water saving and has optimal water efficiency, rainwater will be collected and used for irrigation.
This is not common practice in Korea. The condensation water is also collected and pumped back to the service station for reuse in the greenhouse. Finally, the Cyclone irrigation unit is supplied: a patented Bosman Van Zaal system. The Cyclone is characterised by CO2 extraction with a stable pH value, which leads to better fertiliser uptake and therefore a better and more stable quality of production per square metre.