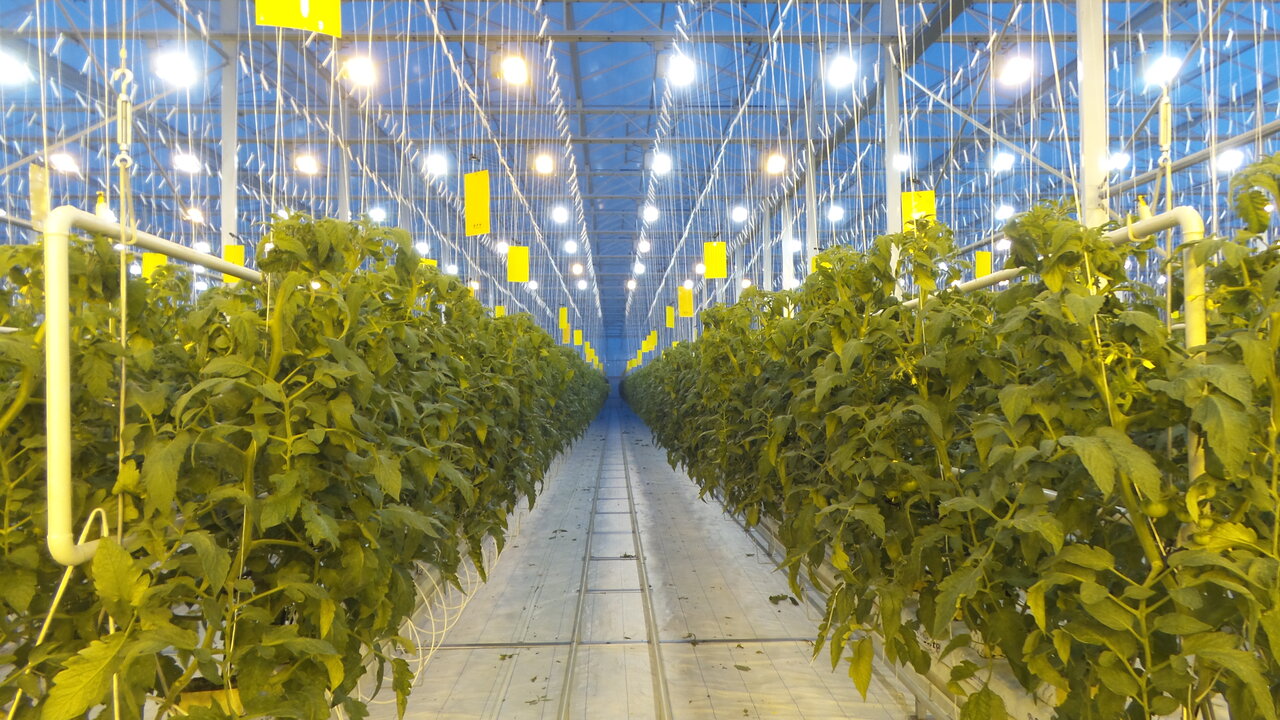 Geothermal Heating and Cooling by Heat Pumps
Octo and Jain is based in South Korea and has a 3.4 hectare greenhouse for tomato production. The greenhouse consists of two greenhouse blocks of 1.54 hectares each and a service building in the middle of approximately 0.3 hectares. The greenhouse is the first semi-closed greenhouse in Korea, using Bosman Van Zaal's ClimaPora system.
We worked very closely with the technical team of Octo and Jain, paying attention to local conditions and customer-specific requirements. As a result, Bosman Van Zaal offered a proposal with the most innovative technologies and with sustainable solutions, such as the use of geothermal heating, cooling by means of heat pumps and the ClimaPora system that will be installed on four facade roofs.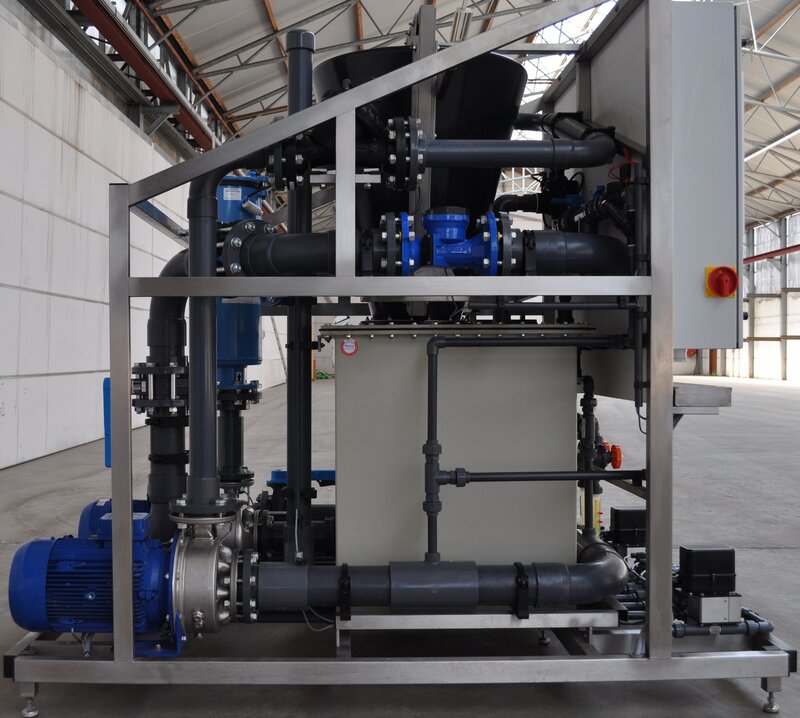 Semi-Closed Greenhouse
The ClimaPora offers semi-closed greenhouse climate control through various functions: air circulation, heating, cooling, humidification, dehumidification, mixing indoor and outdoor air, ventilation, and adiabatic cooling when outdoor climate conditions are dry. The roof of the greenhouse has diffused glass. In addition, the greenhouse design is based on water saving and has optimal water efficiency, rainwater will be collected and used for irrigation.
This is not common practice in Korea. The condensation water is also collected and pumped back to the service station for reuse in the greenhouse. Finally, the Cyclone irrigation unit is supplied: a patented Bosman Van Zaal system. The Cyclone is characterised by CO2 extraction with a stable pH value, which leads to better fertiliser uptake and therefore a better and more stable quality of production per square metre.
From Vision to Solution
Based on intensive customer contact, we work on integrated solutions. Solutions that utilise labour, time, raw materials, and space as efficiently as possible. At Bosman Van Zaal, product development and realisation are performed in-house by our own multi-disciplinary teams. Our step-by-step approach starts with your vision and ends with our technical solution with lifelong service.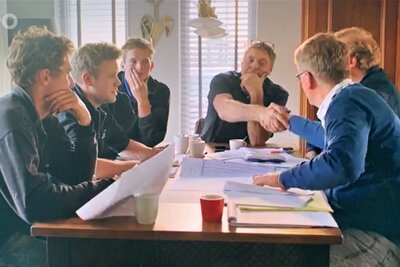 1. Define
What are your wishes and challenges, and what do you define as optimal cultivation and maximum yields? Our multidisciplinary solution team starts by listening and will propose technical installations.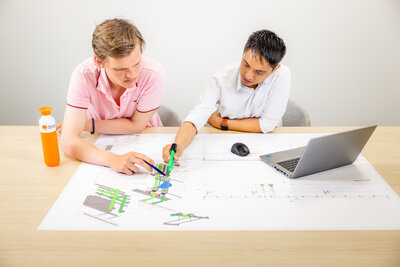 2. Engineer
The final proposal is then translated into smart, inventive, and practical designs by our own team of engineers. We base this on our many years of experience and use the latest technology and insights.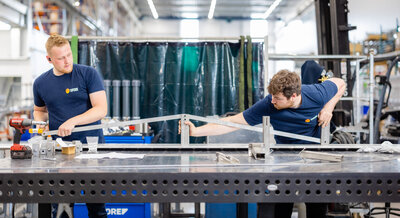 3. Realise
The technical solutions are manufactured in our automated machine park by our qualified production team. We ship worldwide and work with our own staff or in collaboration with (local) partners.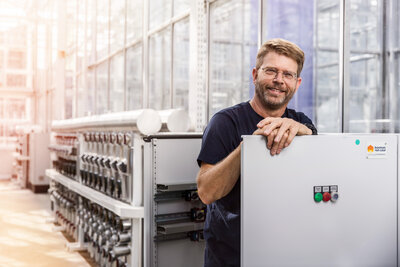 4. Service
After delivery, we stay in contact with your company. We provide employee training, and we offer 24/7 service online and on location, guaranteeing a long and efficient service life of the technical installations.