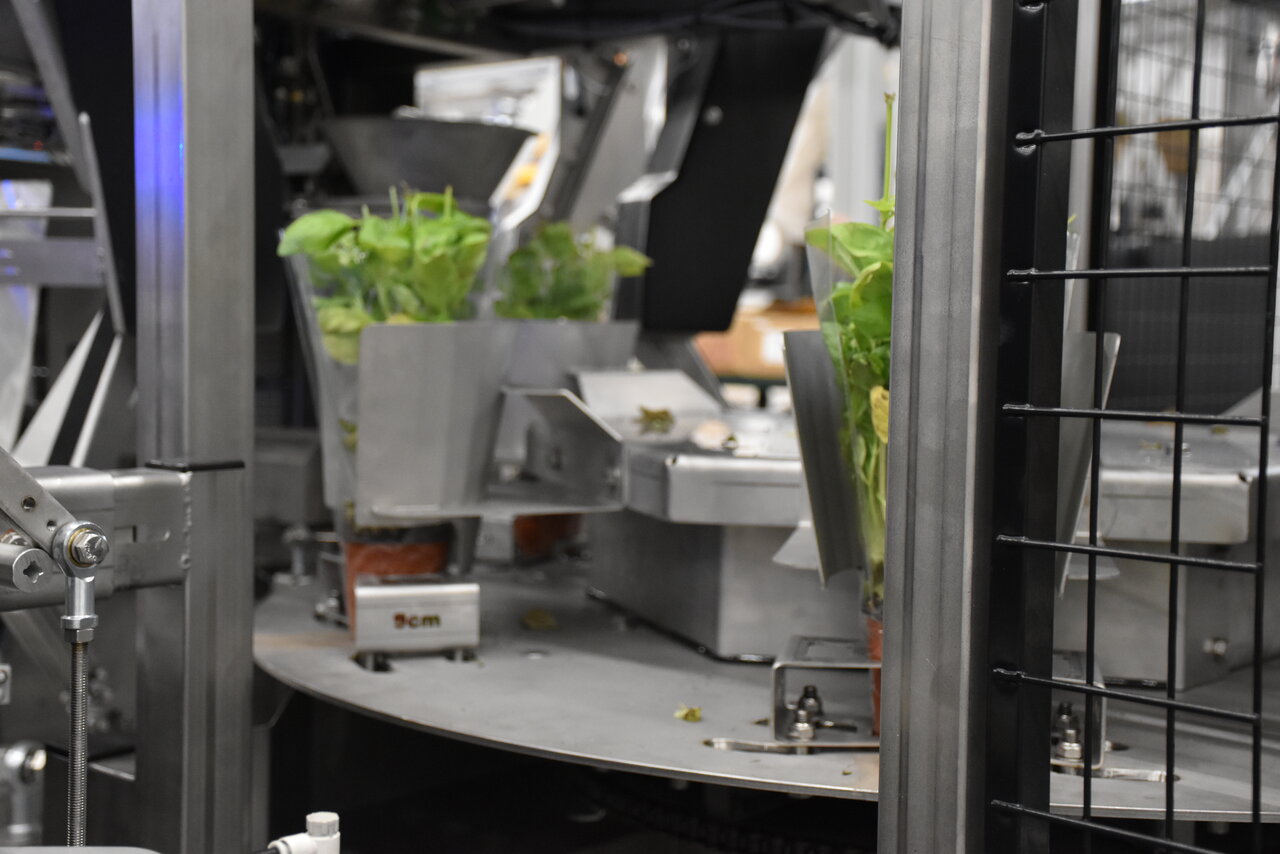 Greater Production Capacity
The rebuilding and expanding of the existing facility of indoor flowers, fresh-cut herbs, and potted edibles grower Rocket Farms in California by Bosman Van Zaal has proved successful. Bosman Van Zaal, together with sister company Crea-Tech International, realised the automated cultivation system for the new, living herbs greenhouse.
The new cultivation system for the Rocket Farms herb greenhouse consists of about 2,000 growing tables with ebb and flood system, lifting and conveyor frames and stops, container drive units, push and pull units, a manually driven transport car, two overhead stackers, four fixed (de) stackers, an automatic container washer, all necessary electric installations, and an extensive, complete processing line for potting and packing the herbs.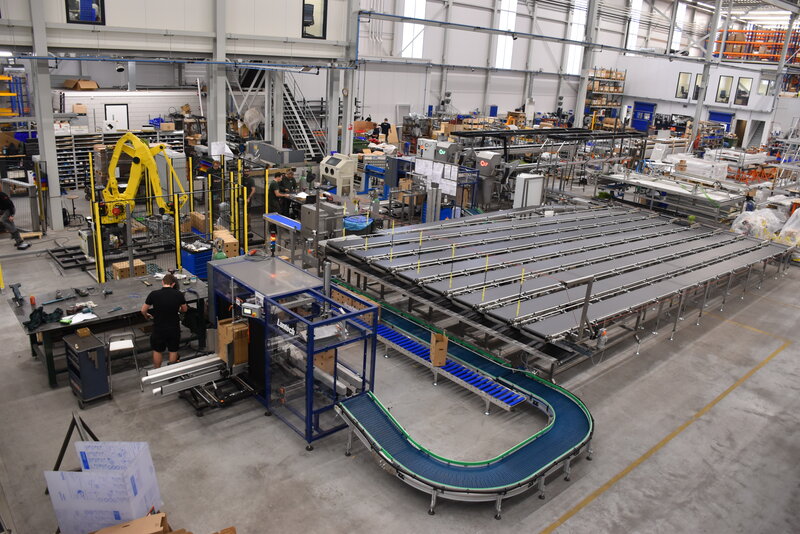 Cultivation System
With this turnkey internal transport system, the production of the herbs has been automated from cultivation to packing. Rocket Farms aims to grow better plants with greater efficiency and to continue to pride itself on the ability to innovatively grow and ship products around the country.
Rocket Farms is implementing new water retention and recapture system to maximise water conservation as well as installing LED lights that will result in 48% energy savings. Additionally, with their dedication to the community in conjunction with the environment, they will have more room to train employees and create a positive and enriching work experience for all.