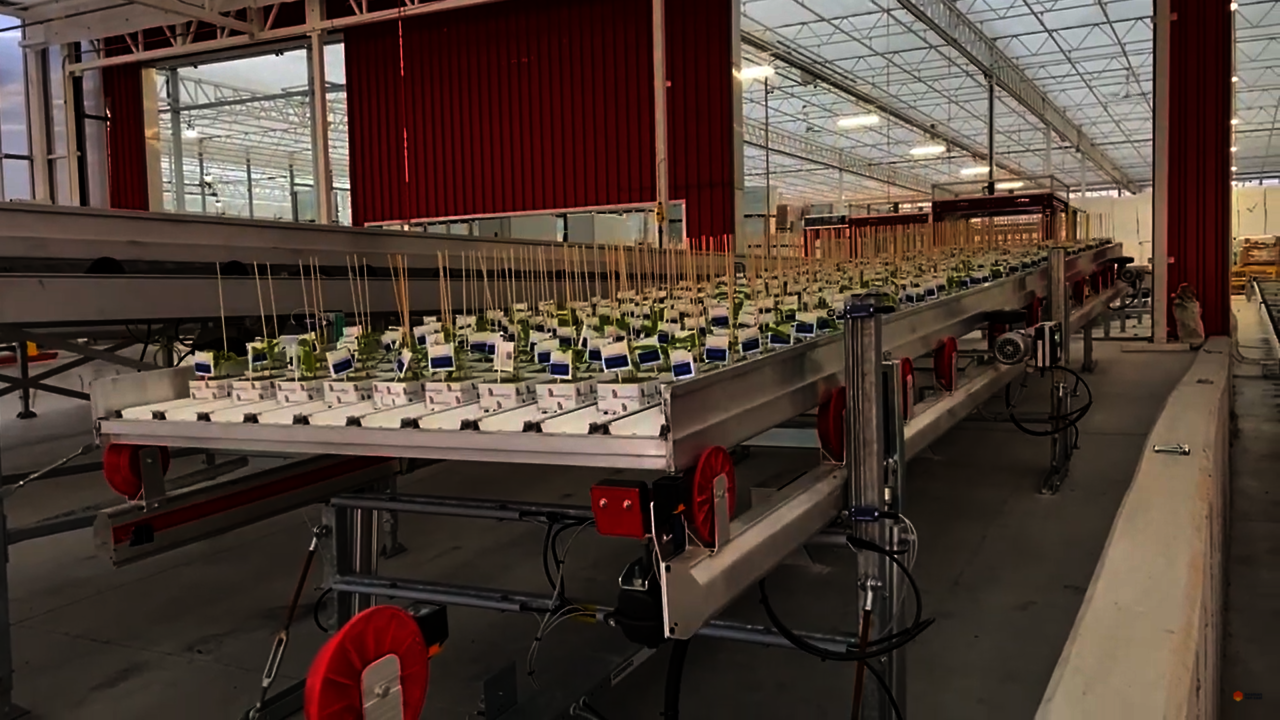 Vegetable Cultivation
Creating a better climate and thereby guaranteeing a constant and high quality of the propagating material. In addition, less waste and virtually no damage caused by process operations.
Roelands Plant Farms and Bosman Van Zaal have worked together to develop an advanced logistical system that makes this possible.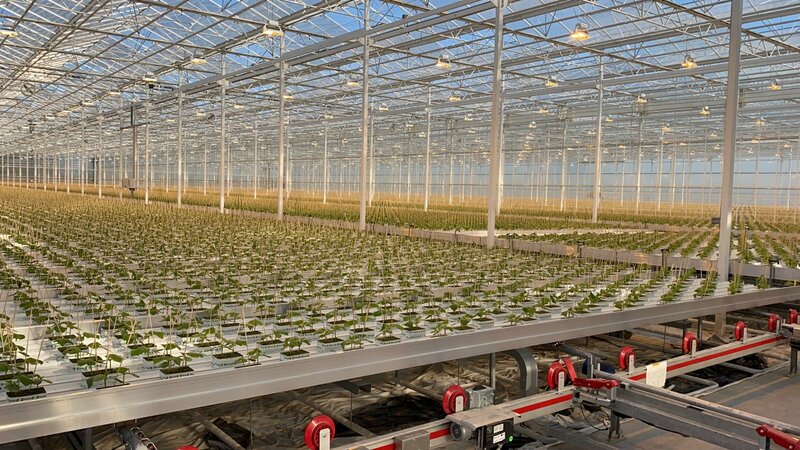 Roelands Plant Farms
Roelands Plant Farms in Canada is a supplier of propagating material for peppers, tomatoes, and cucumbers.
Roelands Plant Farms is one of the few growers of propagating material for vegetables that use high-tech cultivation systems instead of soil-based cultivation.
Rockwool Spacer
The internal transport system of Bosman Van Zaal works based on automated containers. Integrated into the turnkey cultivation system is a Stone Wool Spacer and ISAL software. The smart and custom-made Spacer automates the process of placing young plants wider apart on a container for the next growth phase. Bosman Van Zaal has further developed, modified, and expanded the existing cultivation system.
The new Stone Wool Spacer controls all supply belts separately, instead of separately controlling the odd and even belts, which means that the system offers many more logistical options. For optimum control, the system is linked to ISAL software developed in-house. The system maintains a constant speed of movement. As a result, the plant material can be moved at a high speed of up to 18,000 plants per hour, without the plant being hindered by acute stop and start moments.
The plant density of the new Stone Wool Spacer is freely adjustable by individual control of the outfeed belts. Many patterns are possible. The system can also be easily linked to Bosman Van Zaal's Manufacturing Execution System. The new expander is connected to the internet, so that any service can be performed quickly and effectively.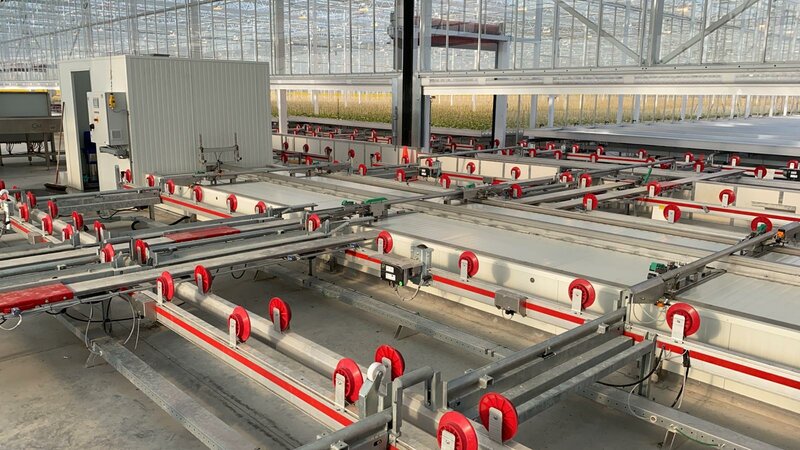 Logistics and Process Handling
The greenhouse tracks consist of flail tracks and pusher tracks, and in the work area, the containers are filled, widened, and delivered.
An overhead crane takes care of the supply of empty containers to the filling process and a second unit supplies and removes empty containers during the widening/delivery process. Empty containers are cleaned by a sandwich washer.