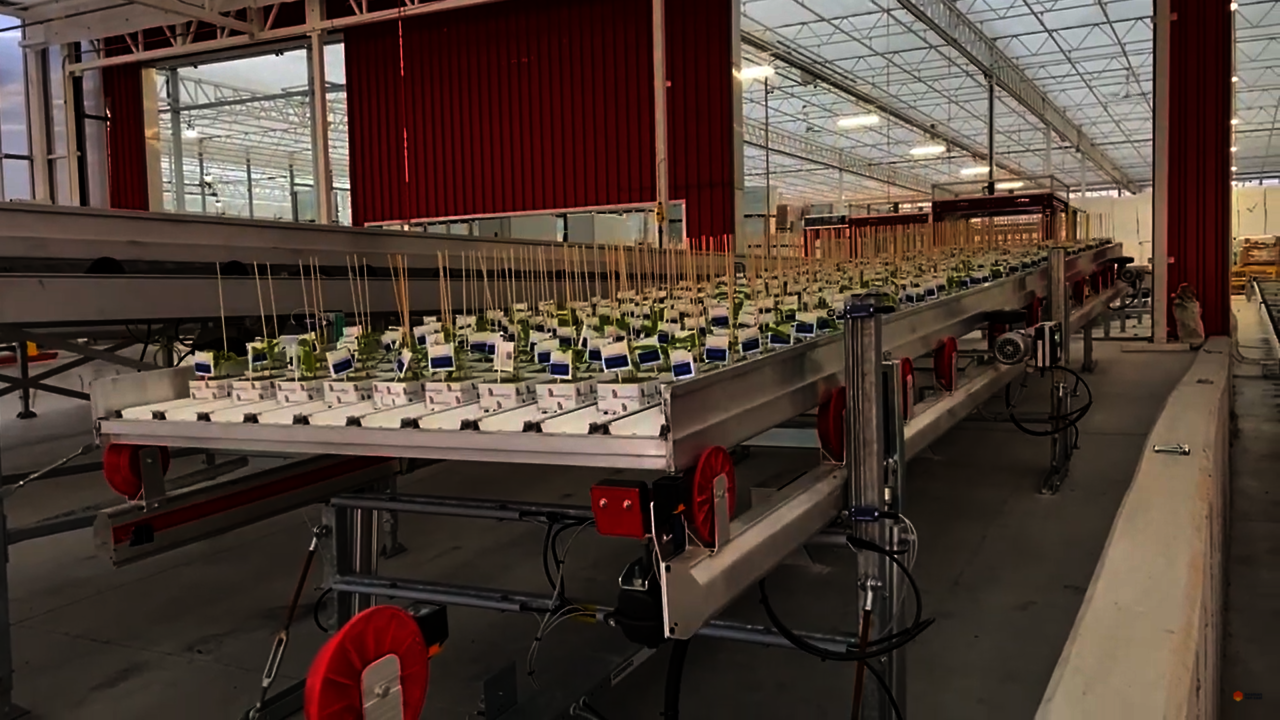 Vegetable Cultivation
Creating a better climate and thereby guaranteeing a constant and high quality of the propagating material. In addition, less waste and virtually no damage caused by process operations. Roelands Plant Farms and Bosman Van Zaal have worked together to develop an advanced logistical system that makes this possible.
Roelands Plant Farms in Canada is a supplier of propagating material for peppers, tomatoes, and cucumbers. Roelands Plant Farms is one of the few growers of propagating material for vegetables who use high-tech cultivation systems instead of soil-based cultivation.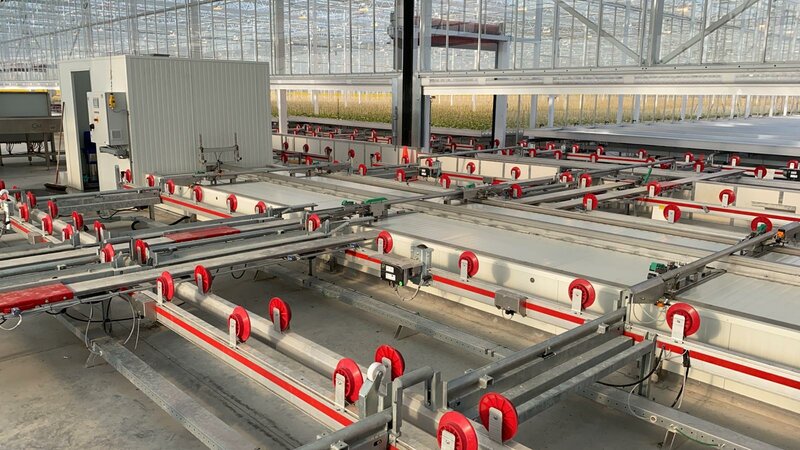 Logistics and Process Handling
The internal transport system of Bosman Van Zaal works based on automated containers. Integrated into the turnkey cultivation system is a Stone Wool Spacer and ISAL software. The smart and custom-made Spacer automates the process of placing young plants wider apart on a container for the next growth phase. Bosman Van Zaal has further developed, modified, and expanded the existing cultivation system.
The greenhouse tracks consist of flail tracks and pusher tracks, and in the work area, the containers are filled, widened, and delivered. An overhead crane takes care of the supply of empty containers to the filling process and a second unit supplies and removes empty containers during the widening/delivery process. Empty containers are cleaned by a sandwich washer.
From Vision to Solution
Based on intensive customer contact, we work on integrated solutions. Solutions that utilise labour, time, raw materials, and space as efficiently as possible. At Bosman Van Zaal, product development and realisation are performed in-house by our own multi-disciplinary teams. Our step-by-step approach starts with your vision and ends with our technical solution with lifelong service.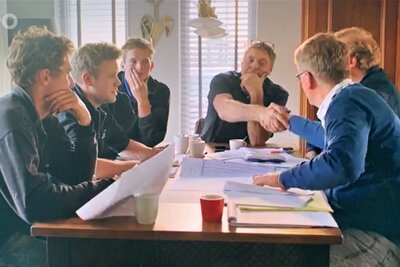 1. Define
What are your wishes and challenges, and what do you define as optimal cultivation and maximum yields? Our multidisciplinary solution team starts by listening and will propose technical installations.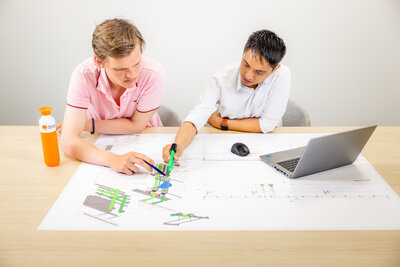 2. Engineer
The final proposal is then translated into smart, inventive, and practical designs by our own team of engineers. We base this on our many years of experience and use the latest technology and insights.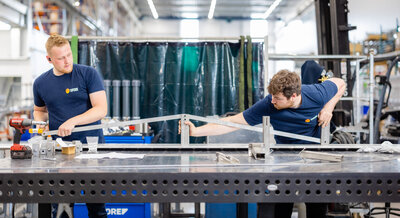 3. Realise
The technical solutions are manufactured in our automated machine park by our qualified production team. We ship worldwide and work with our own staff or in collaboration with (local) partners.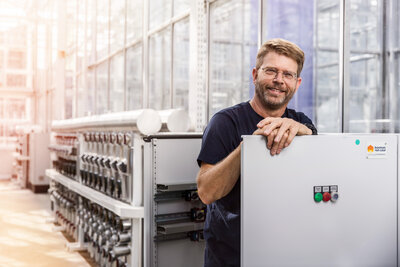 4. Service
After delivery, we stay in contact with your company. We provide employee training, and we offer 24/7 service online and on location, guaranteeing a long and efficient service life of the technical installations.