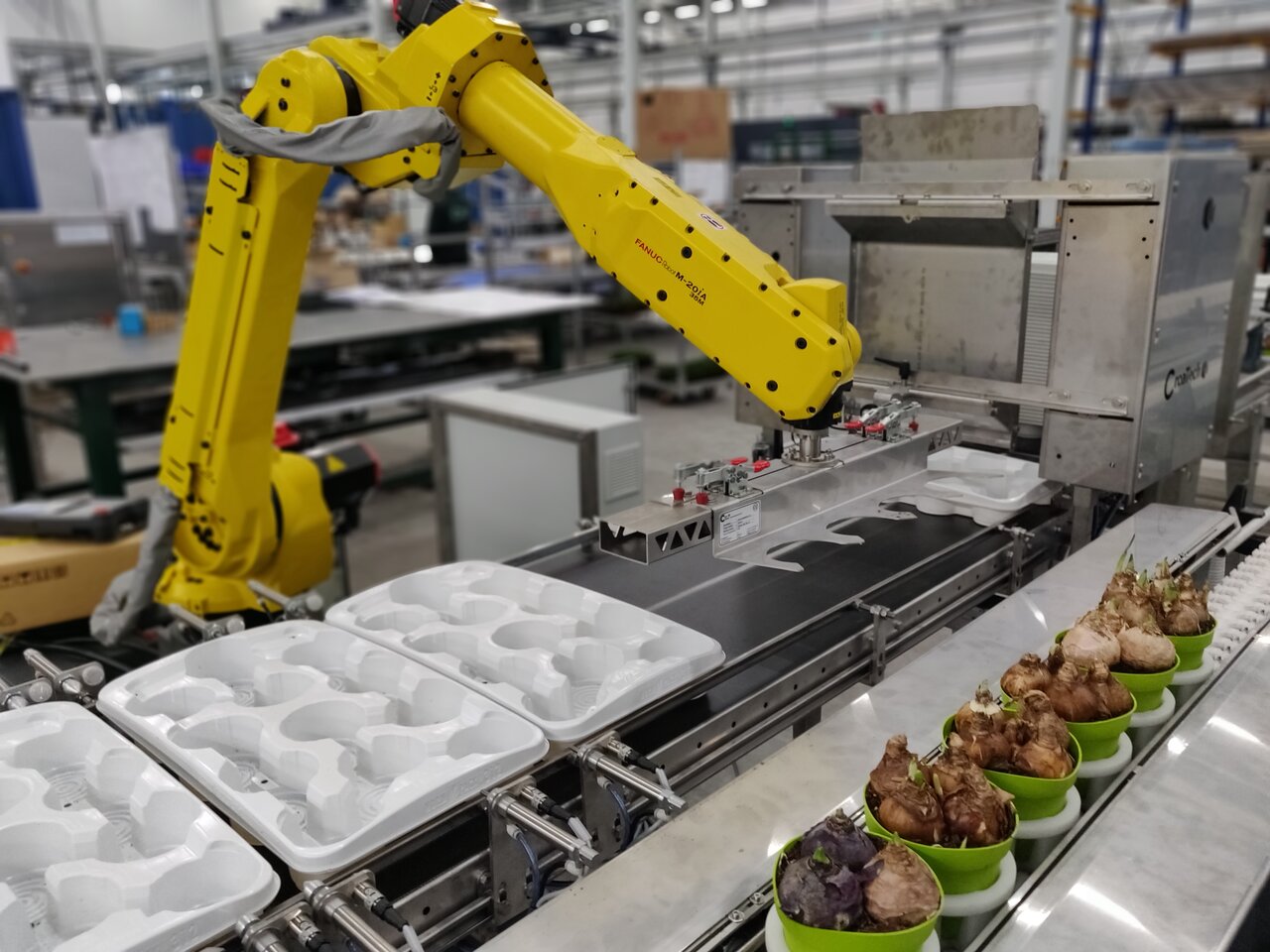 Triple Tray Filling Line
Roma nova, a renowned plant pot producer based in the Netherlands, faced a significant challenge during their seasonal peak production period, which spans from November to Easter, where they manufacture approximately 5.5 million pots. The majority of these pots come in 9 and 12 centimeter sizes. Their primary concern was to create an organized and efficient workplace that could streamline their operations, leading to substantial labor savings. To address this, they embarked on a project with Crea-Tech, whom implemented the Triple Tray Filling Line. This innovative solution consisted of three distinct lines: one dedicated to 9cm pots, another for 12cm pots, and a flexible handline that could handle both pot sizes and special variations. The result was a well-structured workspace that not only facilitated easy and structured work but also significantly improved productivity and set the stage for further automation.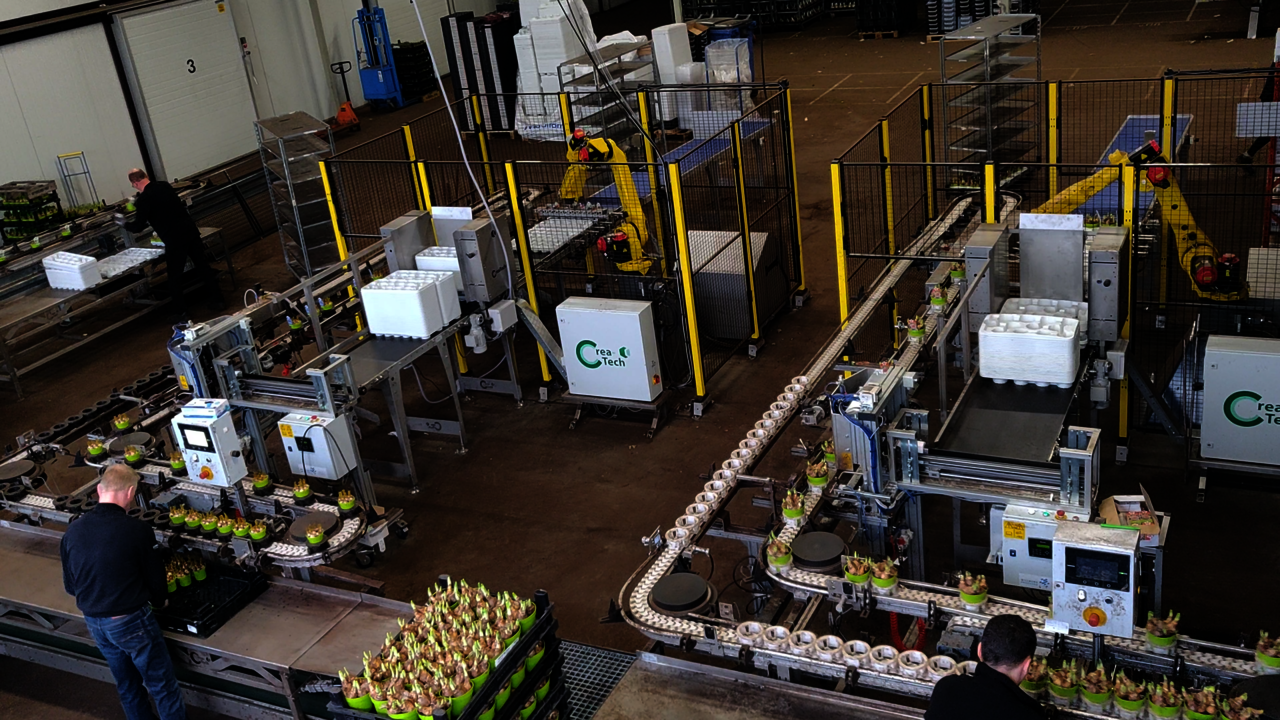 Enhancing efficiency
The Triple Tray Filling Line at Roma nova is a testament to how the right equipment and workflow design can revolutionize the production process. These three lines efficiently process between 2000 and 2500 pots per hour, ensuring a high output rate that meets the demands of their busy production season. Furthermore, the pots are ultrasonically labeled, adding precision and quality to their products. To optimize the workflow, an empty crate belt was integrated, allowing for seamless transportation, cleaning, and sorting of empty crates. The cup conveyor, a key feature of the system, expertly rotates pots with labels to the desired orientation, ensuring consistent and uniform pot presentation. The end result is a fully equipped and organized production line that is ready for seamless transport, underlining the success of the Triple Tray Filling Line in enhancing productivity, quality, and efficiency at Roma nova.