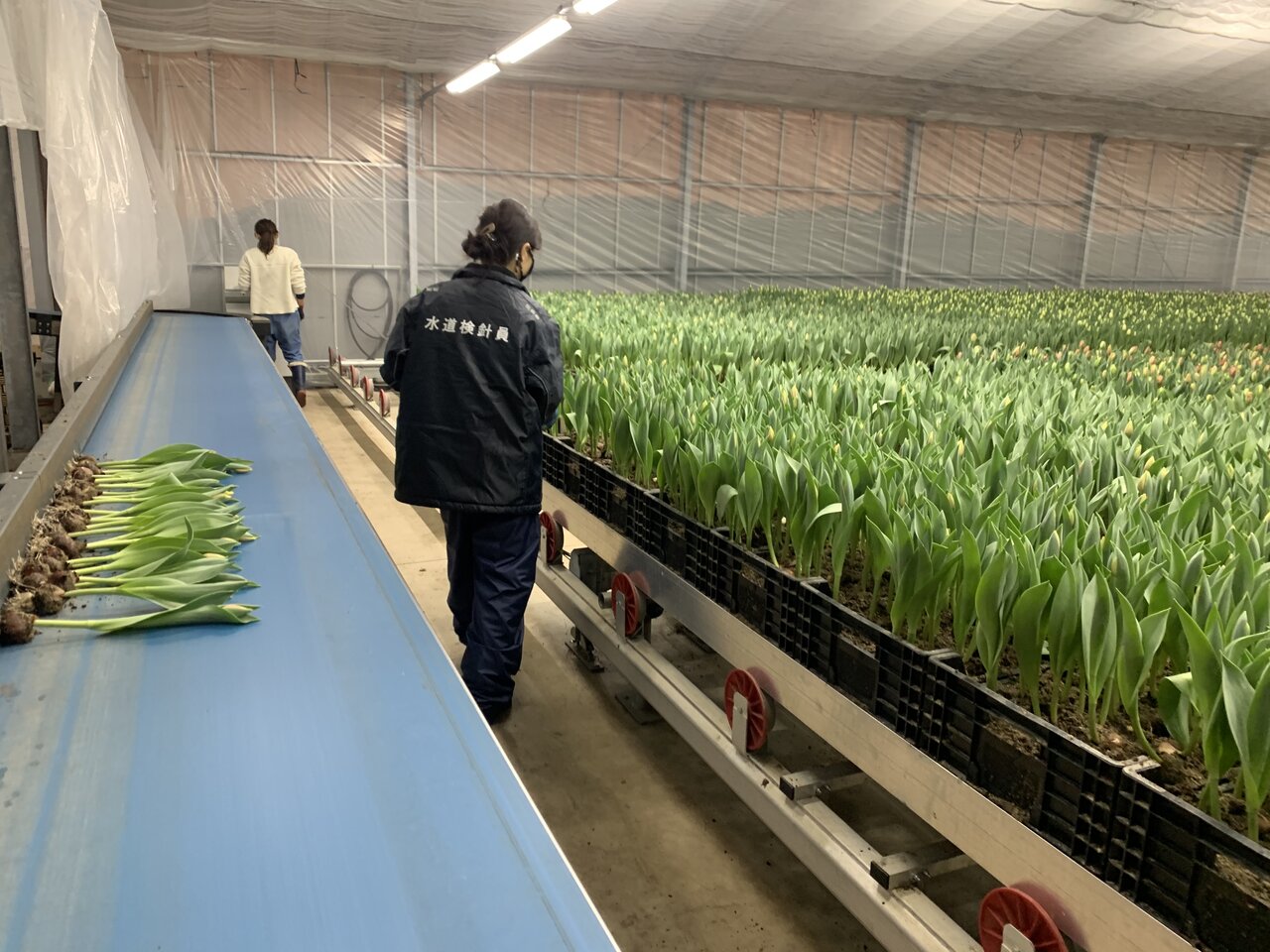 Automated Cultivation
Bosman Van Zaal realised an automated cultivation system for flower grower Scentia Inc. in the Toyama region of Japan. The cultivation system consists of an automated container system and is an expansion of the system that was installed by Bosman Van Zaal in 2007. This realised a high productivity and low environmental load (fewer chemicals and less oil for heating) compared with the outdated system used previously. In 2018, the first automated container system with PLC was installed. The company has increased 20 times in size and is still growing.
The installation and commissioning of the recent expansion was supervised by engineers from Bosman Van Zaal in Aalsmeer through videocalls (due to Covid-19) with the staff of Scentia Inc. on location. The tulips went into the facility in week 3. The local installation crew was ready to make sure everything went smoothly.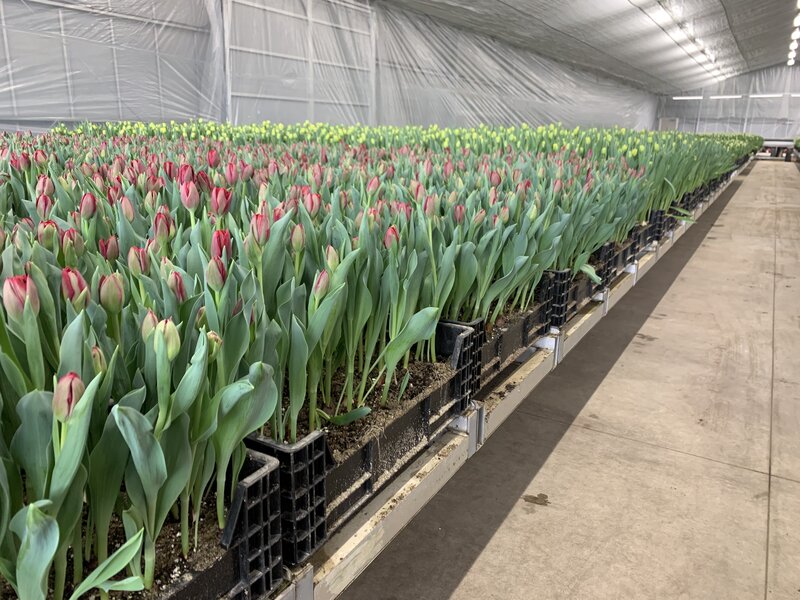 Less Physical Work
Before the automated container system was installed, the male employees pushed the containers and female employees only picked the flowers. However, installing the automated container system has reduced the heavy physical work and female employees can do more variety of work, such as allocating the containers. Automation in the sector makes the work more enjoyable for women, believes owner Hitoshi.
The manager of the picking hall is a woman who controls the container system via the touch screen. She decides which containers to load to the hall, when to irrigate, and at which stage to pick the flowers. This would not have been possible without the automated system from Bosman Van Zaal.