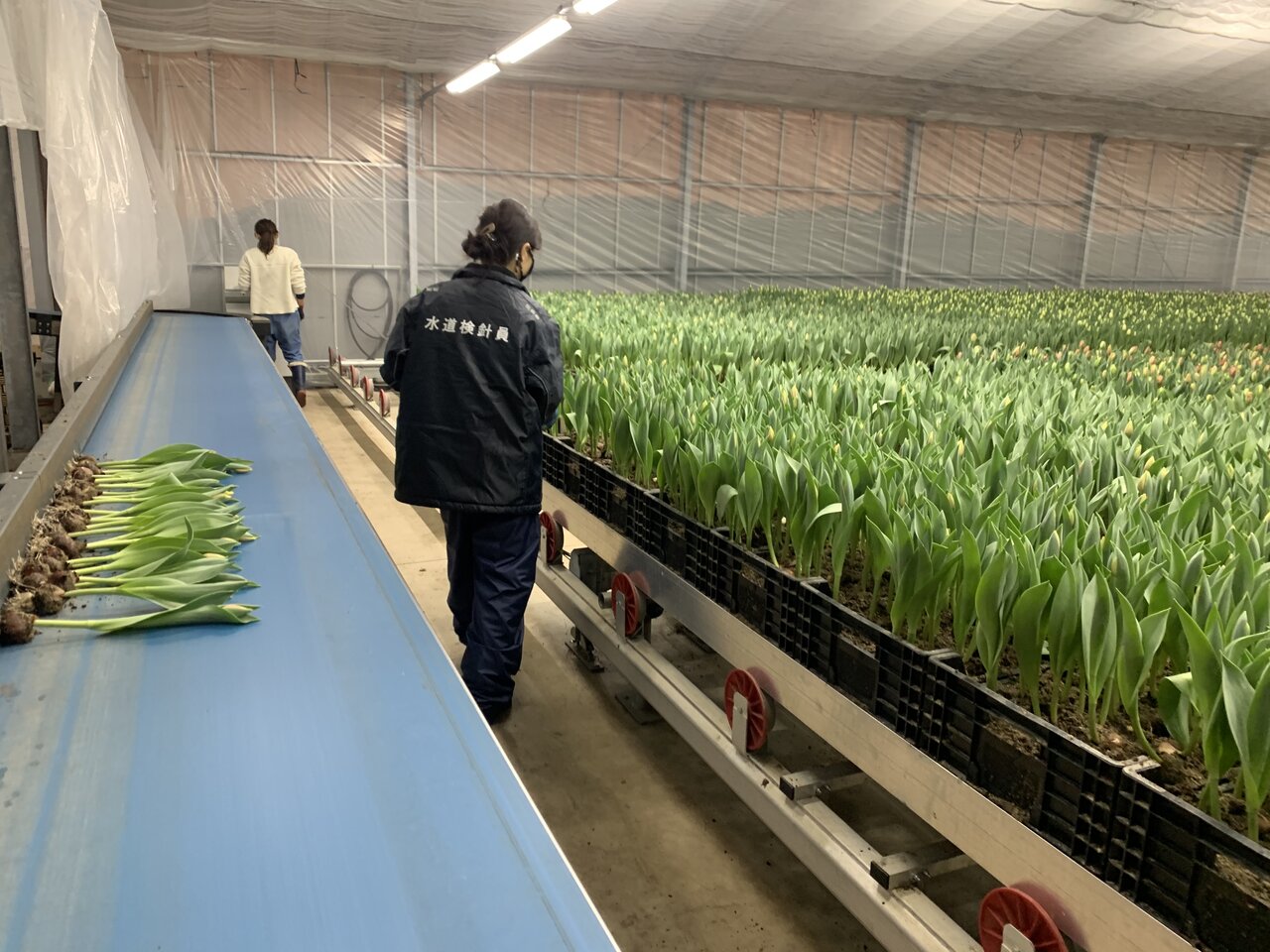 Automated Cultivation
Bosman Van Zaal realised an automated cultivation system for flower grower Scentia Inc. in the Toyama region of Japan. The cultivation system consists of an automated container system and is an expansion of the system that was installed by Bosman Van Zaal in 2007. This realised a high productivity and low environmental load (fewer chemicals and less oil for heating) compared with the outdated system used previously. In 2018, the first automated container system with PLC was installed. The company has increased 20 times in size and is still growing.
The installation and commissioning of the recent expansion was supervised by engineers from Bosman Van Zaal in Aalsmeer through videocalls (due to Covid-19) with the staff of Scentia Inc. on location. The tulips went into the facility in week 3. The local installation crew was ready to make sure everything went smoothly.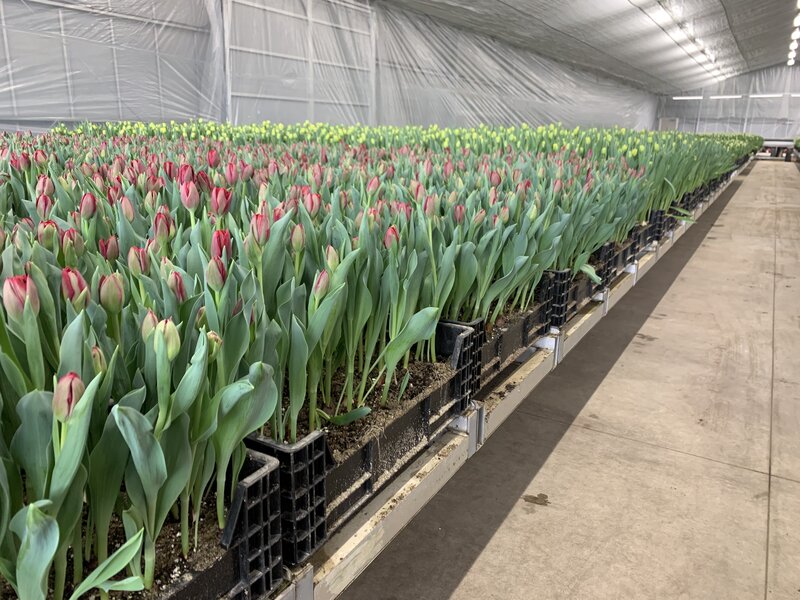 Less Physical Work
Before the automated container system was installed, the male employees pushed the containers and female employees only picked the flowers. However, installing the automated container system has reduced the heavy physical work and female employees can do more variety of work, such as allocating the containers. Automation in the sector makes the work more enjoyable for women, believes owner Hitoshi.
The manager of the picking hall is a woman who controls the container system via the touch screen. She decides which containers to load to the hall, when to irrigate, and at which stage to pick the flowers. This would not have been possible without the automated system from Bosman Van Zaal.
From Vision to Solution
Based on intensive customer contact, we work on integrated solutions. Solutions that utilise labour, time, raw materials, and space as efficiently as possible. At Bosman Van Zaal, product development and realisation are performed in-house by our own multi-disciplinary teams. Our step-by-step approach starts with your vision and ends with our technical solution with lifelong service.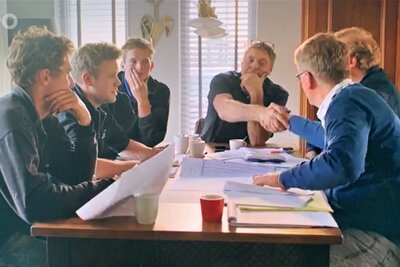 1. Define
What are your wishes and challenges, and what do you define as optimal cultivation and maximum yields? Our multidisciplinary solution team starts by listening and will propose technical installations.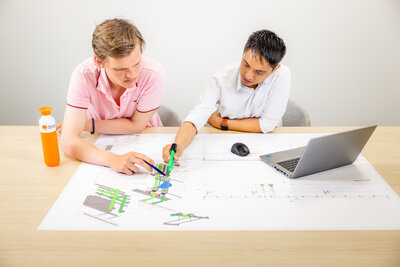 2. Engineer
The final proposal is then translated into smart, inventive, and practical designs by our own team of engineers. We base this on our many years of experience and use the latest technology and insights.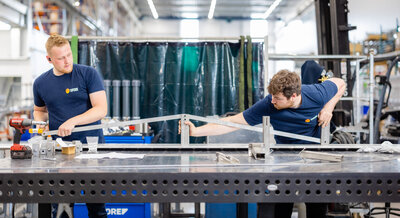 3. Realise
The technical solutions are manufactured in our automated machine park by our qualified production team. We ship worldwide and work with our own staff or in collaboration with (local) partners.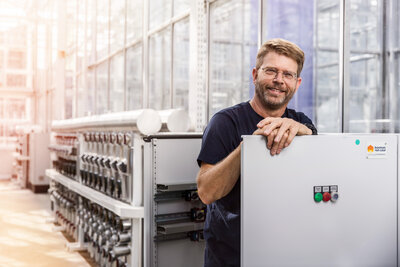 4. Service
After delivery, we stay in contact with your company. We provide employee training, and we offer 24/7 service online and on location, guaranteeing a long and efficient service life of the technical installations.