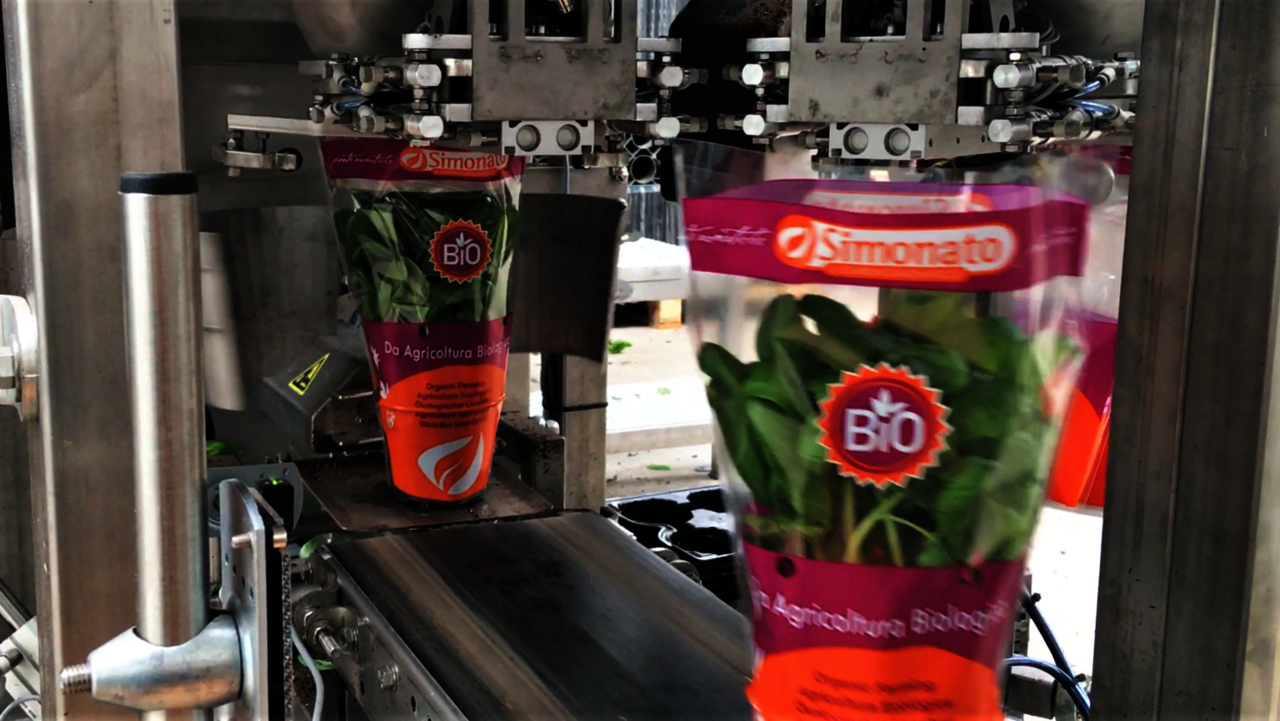 Sleeving Line
For our customer Simonato in Italy, we developed a unique sleeving line with sleeving and tray filling machines for basil plants. To maintain Simonato's high quality, every plant is manually checked before sleeving. The employee places the plant in a special cup that does stabilise not only the pot, but also the plant. We adjusted the sleeving machine to Simonato's award-winning sleeves for perfect presentation. The machine is also adjustable, for different sleeve and tray sizes, and for paper sleeves.
Our automatic tray filler is completely integrated into the sleeving line and integrated with our tray denester. Filled trays are buffered and ready for transport. The complete line shifts between tray and sleeve sizes by the push of a button. The machine processes 1,600 plants per hour, but this can be up to 2,000.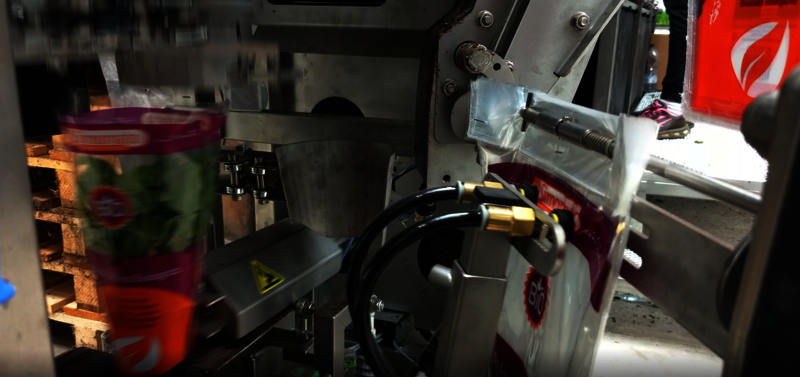 Simonato
Simonato grows and sells organic aromatic herbs all year round, including basil, sage, parsley, chives, rosemary, mint, oregano, marjoram, thyme, dill, lemon balm, coriander, watercress, chervil, chamomile, lavender and liquorice. With a history dating back to the first half of the 20th century, Simonato has now reached the third generation of entrepreneurs.
The conversion to organic began in 1997. In 2000, the organic certification issued by ICEA, the Italian Institute for Ethical and Environmental Certification, was achieved. The Simonato brothers' company is located in Due Carrare, in the province of Padua, and occupies a total greenhouse area of about 40,000 square metres. It is one of Italy's largest organic aromatic plant cultivation companies.
From Vision to Solution
Based on intensive customer contact, we work on integrated solutions. Solutions that utilise labour, time, raw materials, and space as efficiently as possible. At Bosman Van Zaal, product development and realisation are performed in-house by our own multi-disciplinary teams. Our step-by-step approach starts with your vision and ends with our technical solution with lifelong service.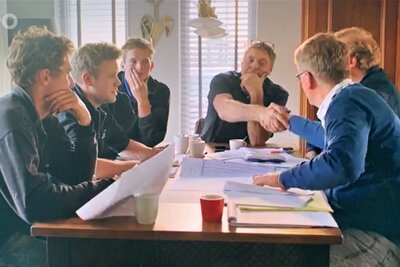 1. Define
What are your wishes and challenges, and what do you define as optimal cultivation and maximum yields? Our multidisciplinary solution team starts by listening and will propose technical installations.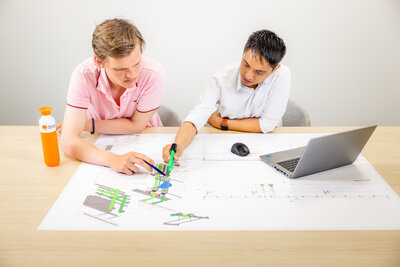 2. Engineer
The final proposal is then translated into smart, inventive, and practical designs by our own team of engineers. We base this on our many years of experience and use the latest technology and insights.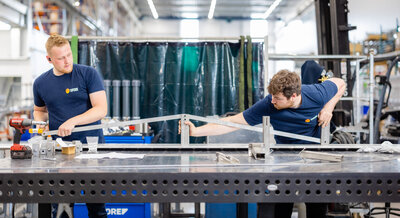 3. Realise
The technical solutions are manufactured in our automated machine park by our qualified production team. We ship worldwide and work with our own staff or in collaboration with (local) partners.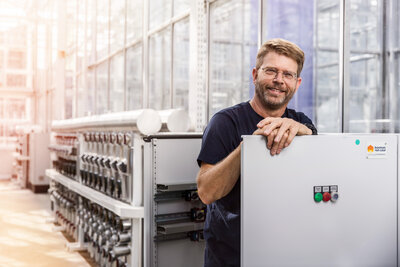 4. Service
After delivery, we stay in contact with your company. We provide employee training, and we offer 24/7 service online and on location, guaranteeing a long and efficient service life of the technical installations.