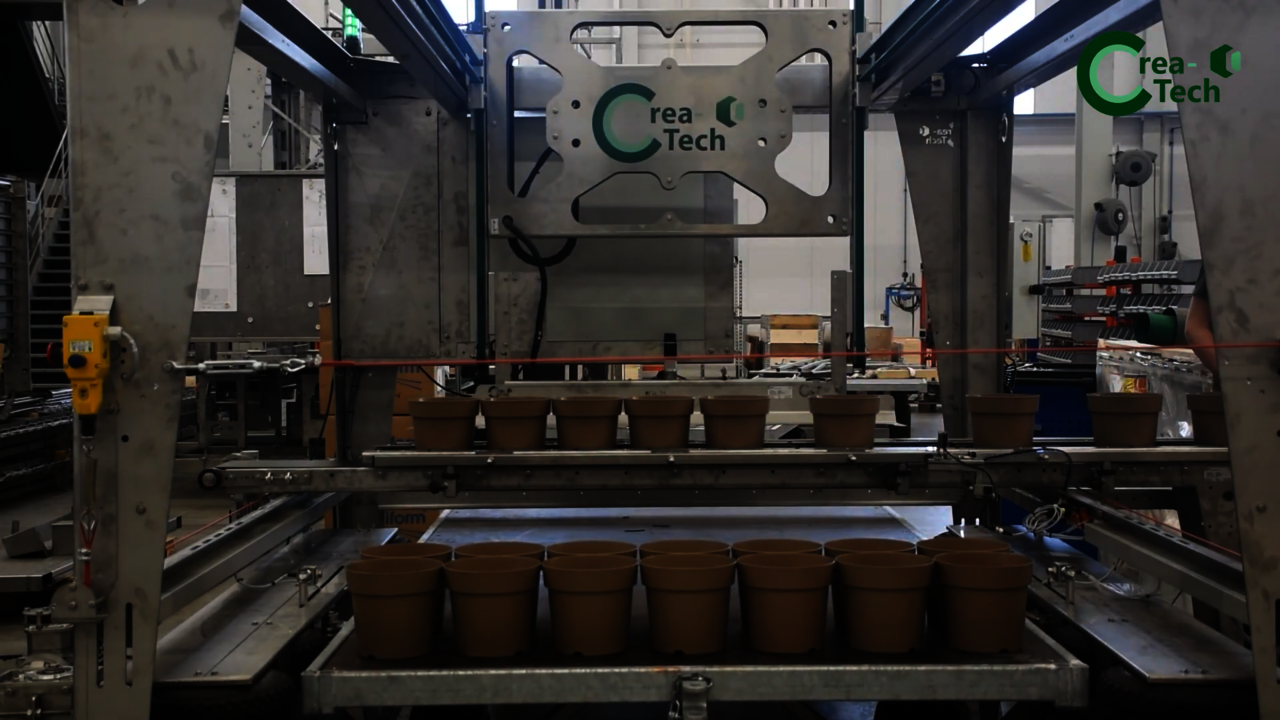 Trailer Loader Gantry
This project exemplifies a successful collaboration between Crea-Tech and The Plant Company. The Crea-Tech trailer loader, designed for 12, 17, and 21 cm pots, is a cutting-edge solution specifically tailoured for pot plants. The primary objective of this project was to seamlessly transfer potted plants from the supply belt to the trailers while optimising efficiency and flexibility in the pot plant production process.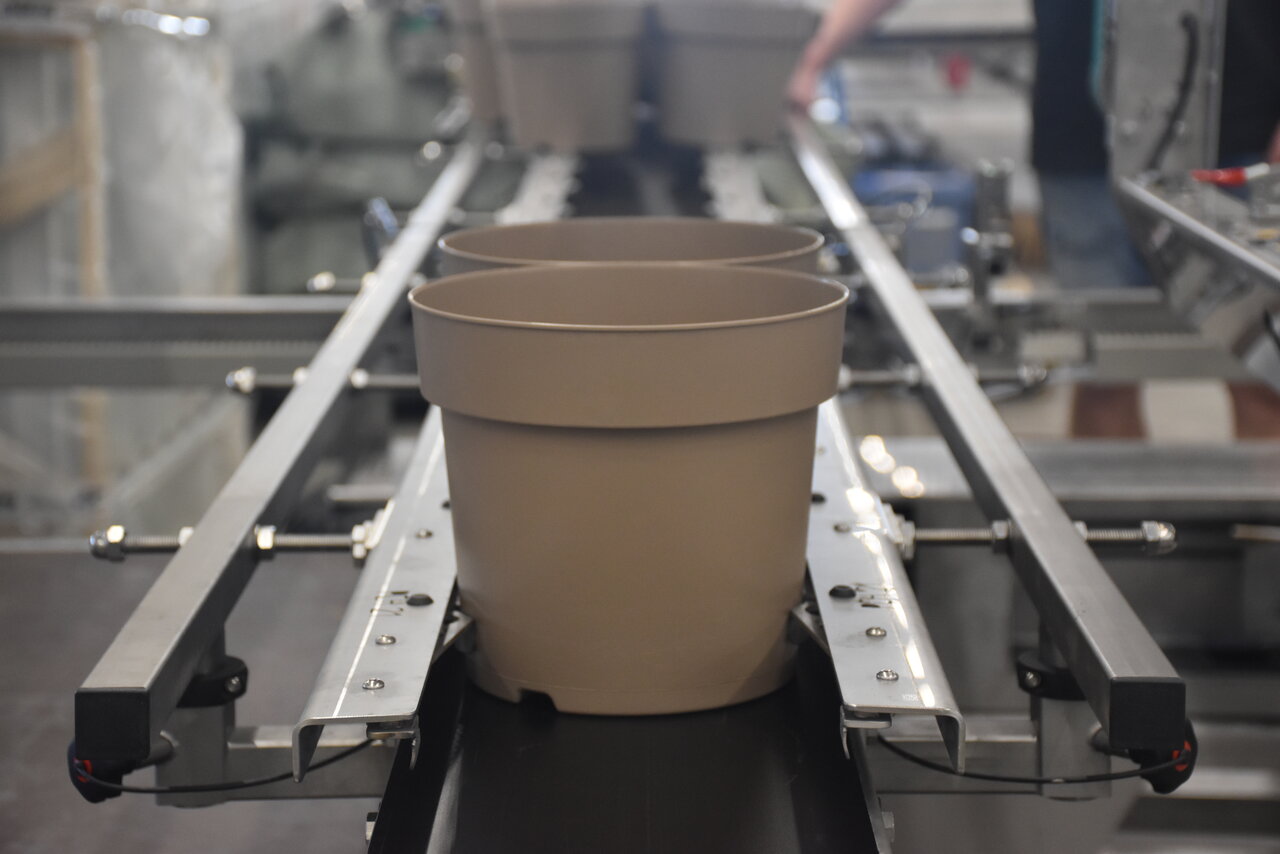 Key features
Versatile Pot Sizes: The Trailer Loader is engineered to handle a variety of pot sizes, including 12, 17, and 21 cm pots, making it adaptable to different plant varieties.
High Production Speed: This innovative automation system can achieve an impressive production speed of up to 5000 pot plants per hour, significantly enhancing output.
Silent Operation: The Trailer Loader is designed for quiet operation, minimizing disruptions in the production environment.
Low Failure Rate: With a focus on reliability, the system boasts a low failure rate, ensuring uninterrupted plant handling.
Customization: The project involved a tailor-made approach to accommodate the specific requirements of The Plant Company, resulting in a solution perfectly suited to their pot plant production needs.
Designed for Pot Plants: The system is purpose-built for pot plant handling, ensuring optimal care and handling of these delicate plants.
Scalability: It's not only effective for the present needs but is also adaptable for future updates and expansion, providing a long-term solution.