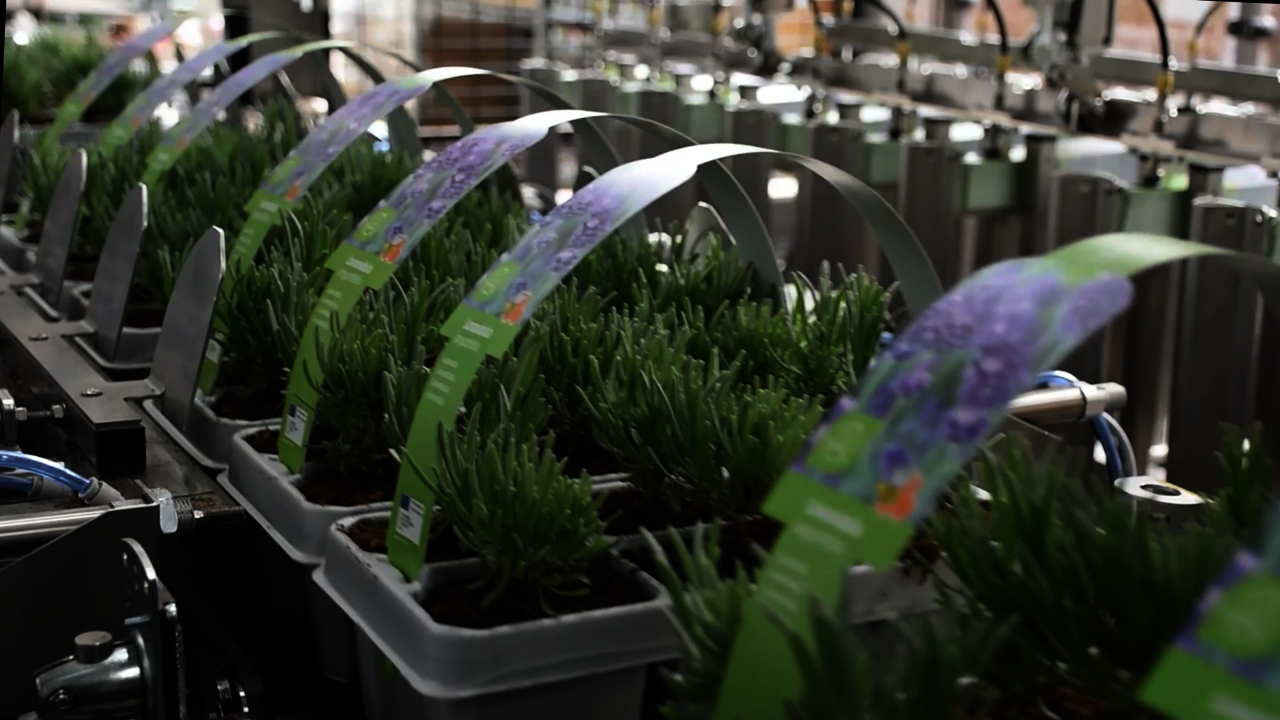 Six Pack Handling Placing
For Van der Salm from the Netherlands, a lavender grower, we have developed a six pack line including a handle placing machine. It completely automates the process of placing handles, cutting and loading the six packs. This machine is an excellent way to automate very monotonous tasks.
It also ensures a faster and more accurate result. It can process about 2,700 six packs per hour. With the six pack labelling robot, 1.5 to 2 Fte are saved. The return on investment is less than 2 to 3 years.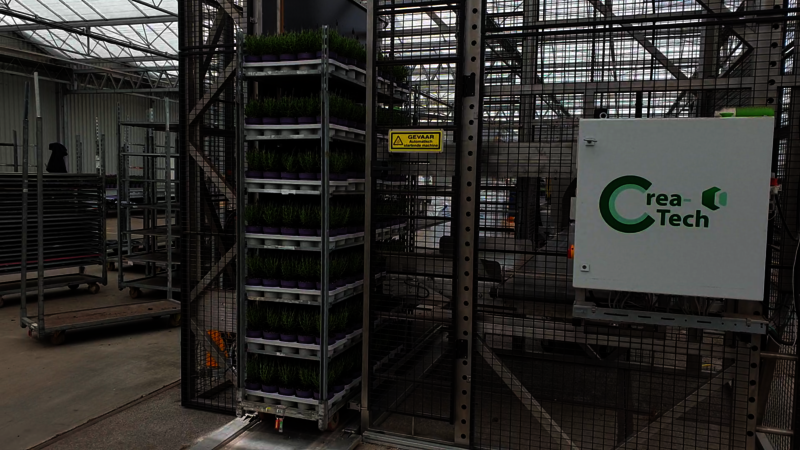 Cart Loading
We also engineered and installed a (tailor-made) packing line. The line includes a cart loader. The system processes different varieties of loose pots, six-packs and trays. It automatically loads them onto different levels of the cart. A stainless steel plate ensures that everything is correctly loaded, even when the cart or the pots or trays are damaged.
When full, the cart will be automatically ejected, and a new cart is fed in. The system is fully automatic and only requires 1 operator. It is very silent and experiences almost no jams. The system is connected to the internet so that remote service is possible. An excellent machine to automate a heavy and monotonous task for your personnel.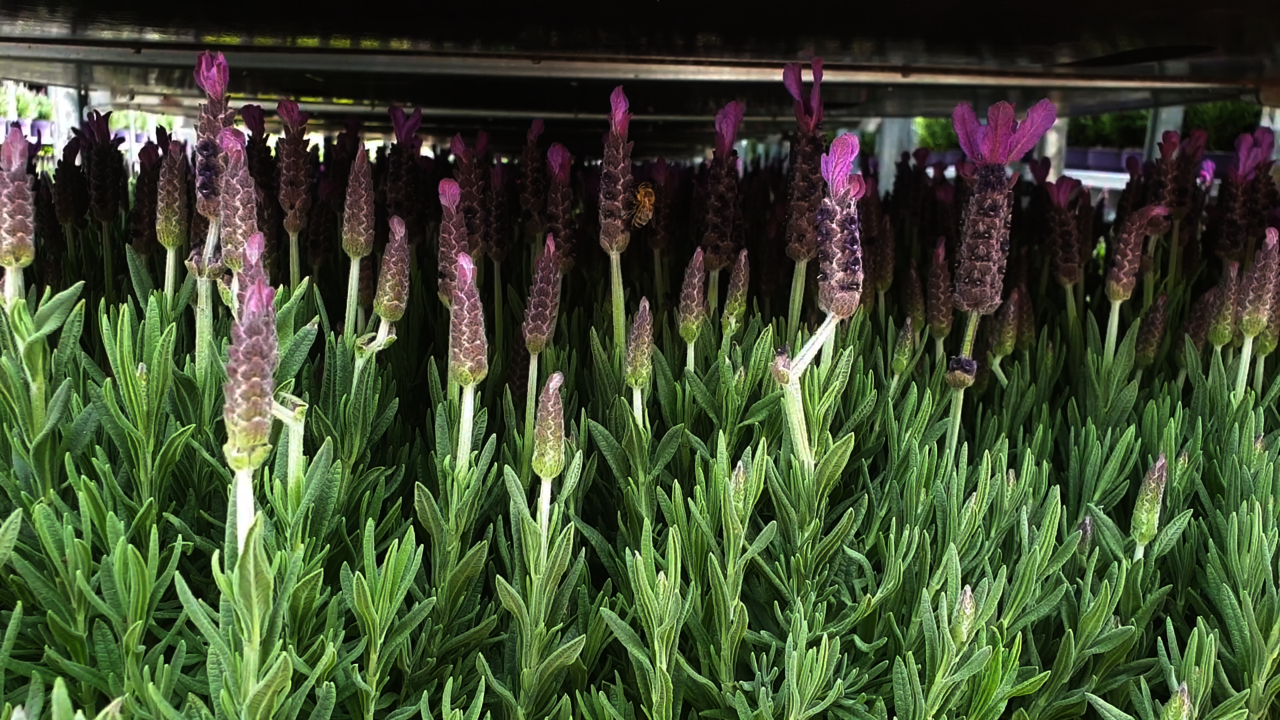 Van der Salm
Van der Salm from Boskoop, the Netherlands, grows pot plants since 1988. They do this from several locations in the Netherlands and Portugal.
In the South of Holland, they grow lavender in an innovative way.