Ready for the Future
Flower nursery Van der Wekken is situated in Noordgouwe, Zeeland. Expansion was necessary in 2012. The company has gone from more than 2,000 m2 of greenhouses to 6,500 m2. Bosman Van Zaal installed the container system, together with all the electricity and heating.
The container system can be controlled by computer. Every day, Van der Wekken plants the same number of bulbs as the stems they harvest. That comes down to about 700,000 bulbs a week. The bulbs are transported via the system to the right place in the greenhouse. First, they get three weeks of cold, then they go to a warm greenhouse. After approximately three weeks, the tulips are ready to be processed on the bunch line.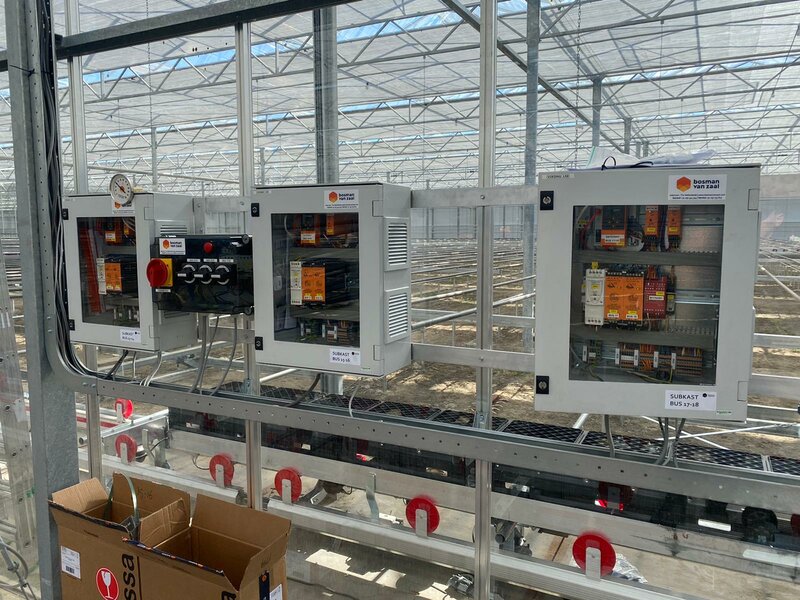 Computer Controlled
The new computer-controlled system, with ISAL software from Bosman Van Zaal, operates during the growing season. On the computer, Van der Wekken can see exactly which colour tulip is where. Because the greenhouse has a façade in between, the temperature can be controlled.
This means there is no need to work on Sundays. During the tulip-growing season, 20 employees work at the nursery. Besides tulips, Van der Wekken also grows sunflowers and peonies for cutting outdoor. This ensures there is work almost all year round. Combining all this means Van der Wekken is future-proof.
From Vision to Solution
Based on intensive customer contact, we work on integrated solutions. Solutions that utilise labour, time, raw materials, and space as efficiently as possible. At Bosman Van Zaal, product development and realisation are performed in-house by our own multi-disciplinary teams. Our step-by-step approach starts with your vision and ends with our technical solution with lifelong service.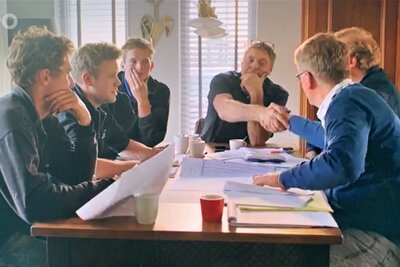 1. Define
What are your wishes and challenges, and what do you define as optimal cultivation and maximum yields? Our multidisciplinary solution team starts by listening and will propose technical installations.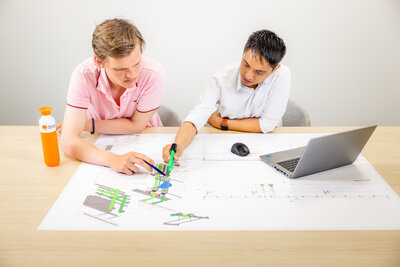 2. Engineer
The final proposal is then translated into smart, inventive, and practical designs by our own team of engineers. We base this on our many years of experience and use the latest technology and insights.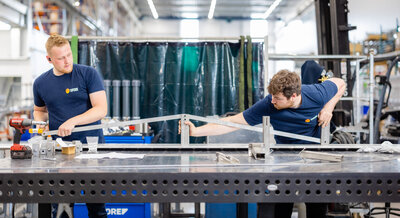 3. Realise
The technical solutions are manufactured in our automated machine park by our qualified production team. We ship worldwide and work with our own staff or in collaboration with (local) partners.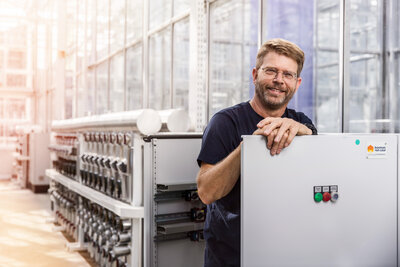 4. Service
After delivery, we stay in contact with your company. We provide employee training, and we offer 24/7 service online and on location, guaranteeing a long and efficient service life of the technical installations.