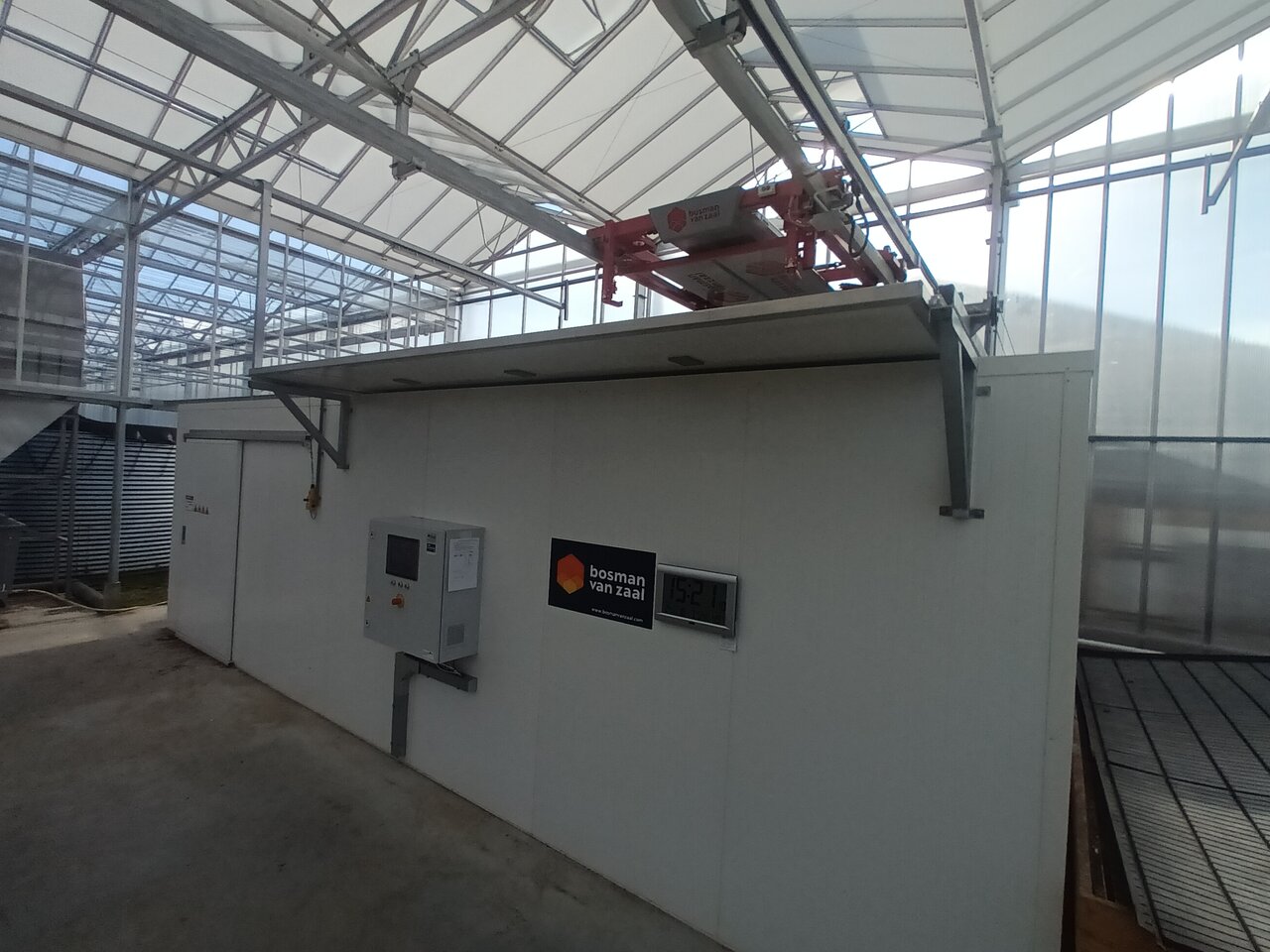 Semi-automated logistics system
Construction of a new sustainable greenhouse for hydrangea grower Van Klaveren Plant began in 2022. It was built next to the main location, replacing the previous greenhouse that stood further down the street. An important part of the new greenhouse is the container transport system. In the previous greenhouse, hydrangeas were grown on containers, but this was not yet an automated process.
The existing containers from the previous location were moved along and processed on a completely new system. This modernised the hydrangea cultivation process from manual to semi-automatic. The system includes an overhead stacker, container washer, rail pipe and support, lifting racks, chutes and heating girders, and 1800 watering system containers.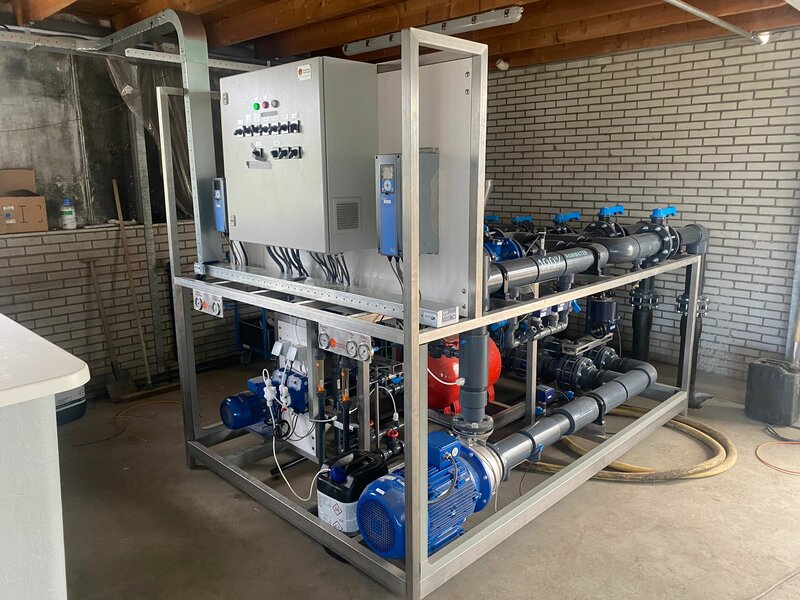 Sustainable water installations
A requirement was that water use was done in a sustainable manner. Bosman Van Zaal therefore installed various water technology systems that take this into account. For irrigation, ebb and flow installations are used on the containers. This installation circulates the water 100%. A sieve bend is used to filter the discharge water.
"The nursery has a watering system where 100% rainwater is used. Bosman Van Zaal helped make this possible!" says Ard van Klaveren. Further installations installed by Bosman Van Zaal include a pumping unit, fertiliser containers, a drain silo, a suction line, a clean water installation, hand pour points, sprinkling of the screen hall, and drain discharge in the screen hall.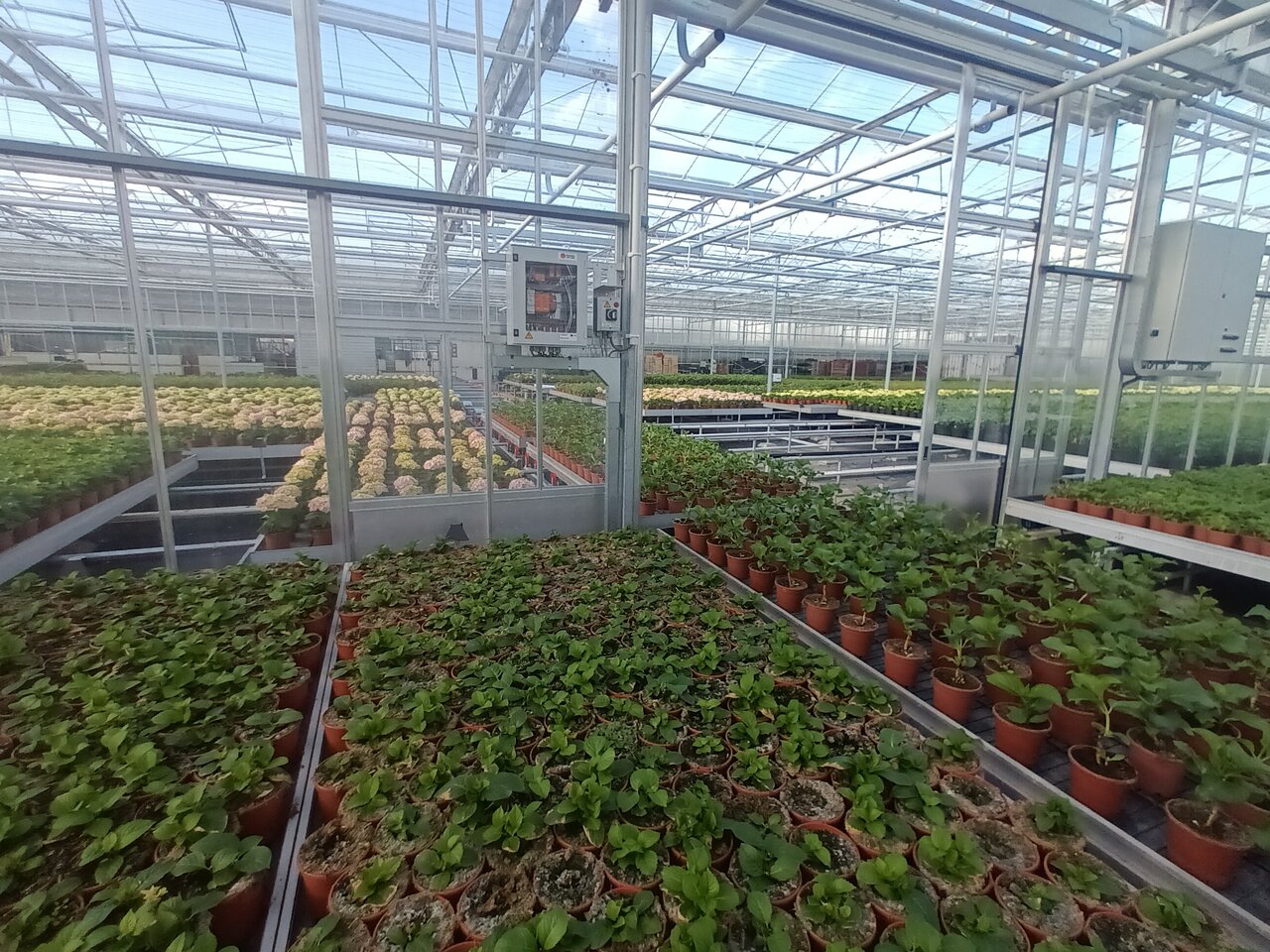 Van Klaveren Plant
Van Klaveren Plant has existed since 1934 and has been growing hydrangeas in De Kwakel for more than 40 years, for wholesalers, gardeners and private individuals. But its activities also include the propagation and breeding of cut hydrangeas, often resulting in unique varieties. Van Klaveren Plant supplies its customers with over 1 million hydrangeas in 40 varieties yearly.
Van Klaveren Plant is perhaps the most sustainable hydrangea nursery in the world. Besides the sustainable installations, the new greenhouse next to the main location requires less coordination with transports.
From Vision to Solution
Based on intensive customer contact, we work on integrated solutions. Solutions that utilise labour, time, raw materials, and space as efficiently as possible. At Bosman Van Zaal, product development and realisation are performed in-house by our own multi-disciplinary teams. Our step-by-step approach starts with your vision and ends with our technical solution with lifelong service.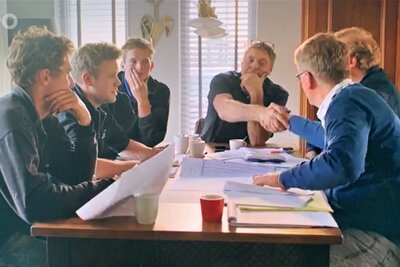 1. Define
What are your wishes and challenges, and what do you define as optimal cultivation and maximum yields? Our multidisciplinary solution team starts by listening and will propose technical installations.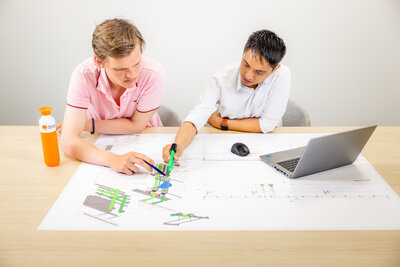 2. Engineer
The final proposal is then translated into smart, inventive, and practical designs by our own team of engineers. We base this on our many years of experience and use the latest technology and insights.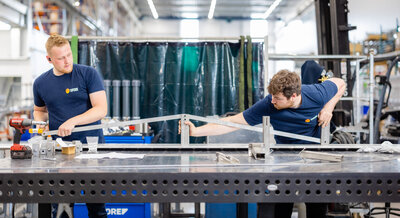 3. Realise
The technical solutions are manufactured in our automated machine park by our qualified production team. We ship worldwide and work with our own staff or in collaboration with (local) partners.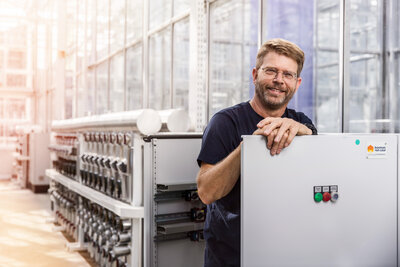 4. Service
After delivery, we stay in contact with your company. We provide employee training, and we offer 24/7 service online and on location, guaranteeing a long and efficient service life of the technical installations.