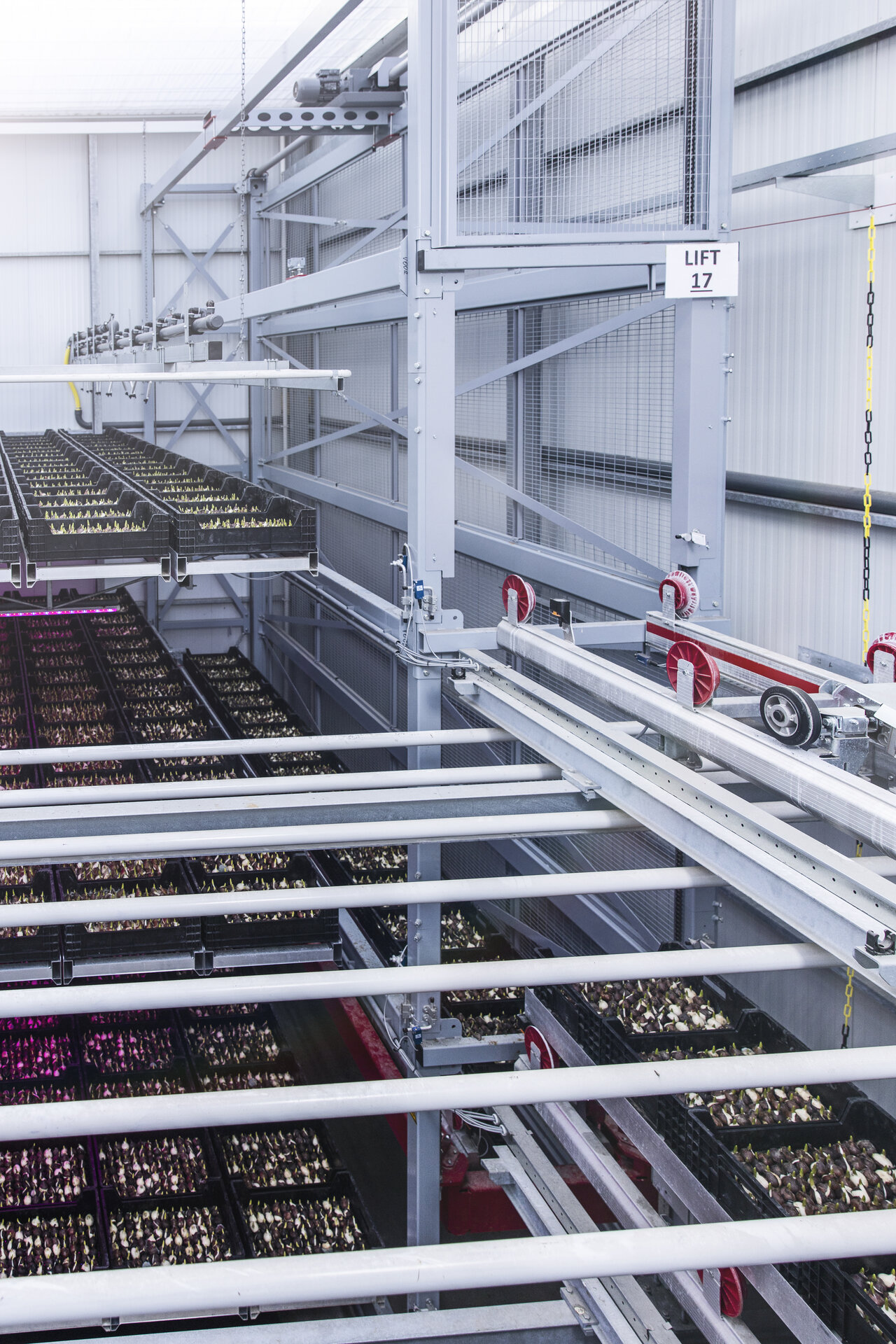 Automated Internal Transport
For decades, we have developed logistical systems for automated cultivation processes. Our own team of specialised engineers realise integrated automated solutions on demand. These systems are applied worldwide in a broad range of different crops and vertical farming applications.
Our mechanical engineers and software programmers focus on plant requirements, customer's wishes and challenges and tailor their ideas accordingly. For optimum labour productivity, space utilisation, tracking and tracing, and cost control.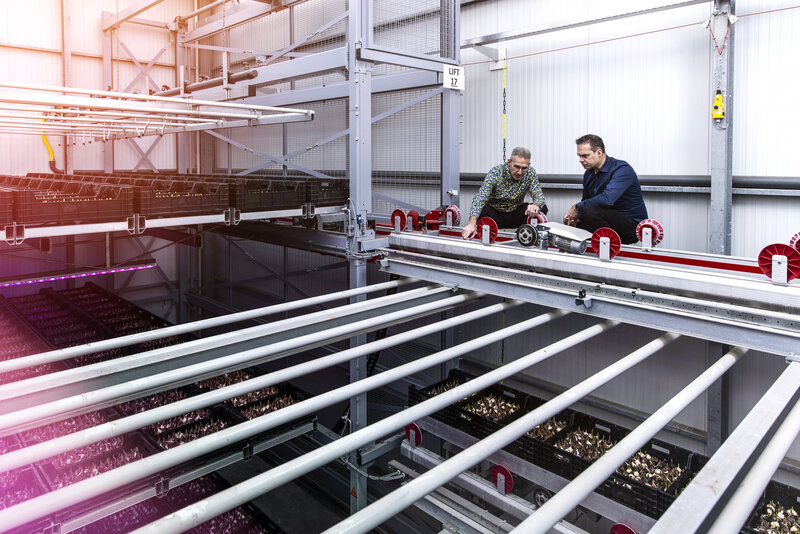 Cultivation Based on Containers
All our cultivation systems are made to measure. Labour costs and conditions, space utilisation, tracking and tracing options, type of crop and crop requirements are important starting points in the design. We integrate everything into one seamlessly working system, controlled by our own software.
The Container Transport System is an interplay of different components for moving, picking up, screening, washing, or moving containers and delivering products for sorting, packing and transport. Our systems are widely used in vertical farms by crop science companies and agricultural universities, among others.
Control over Logistic Processes
The ISAL logistic platform has been developed to control logistic processes and activities, such as tracking and tracing. The ISAL framework is the frame for the ISAL platform facilitates aspects including communication with the SQL databases and communication with the web services.
ISAL is available for container transport systems, tray transport systems, potting, pick and place robots, spacing, sorting, delivery, vision, workstation, ERP Connectors, mobile apps, and dashboards. The framework also provides wizards for the purpose of design and configuration, user administration, Programmable Logic Controller (PLC) logging and communication with third-party PLCs.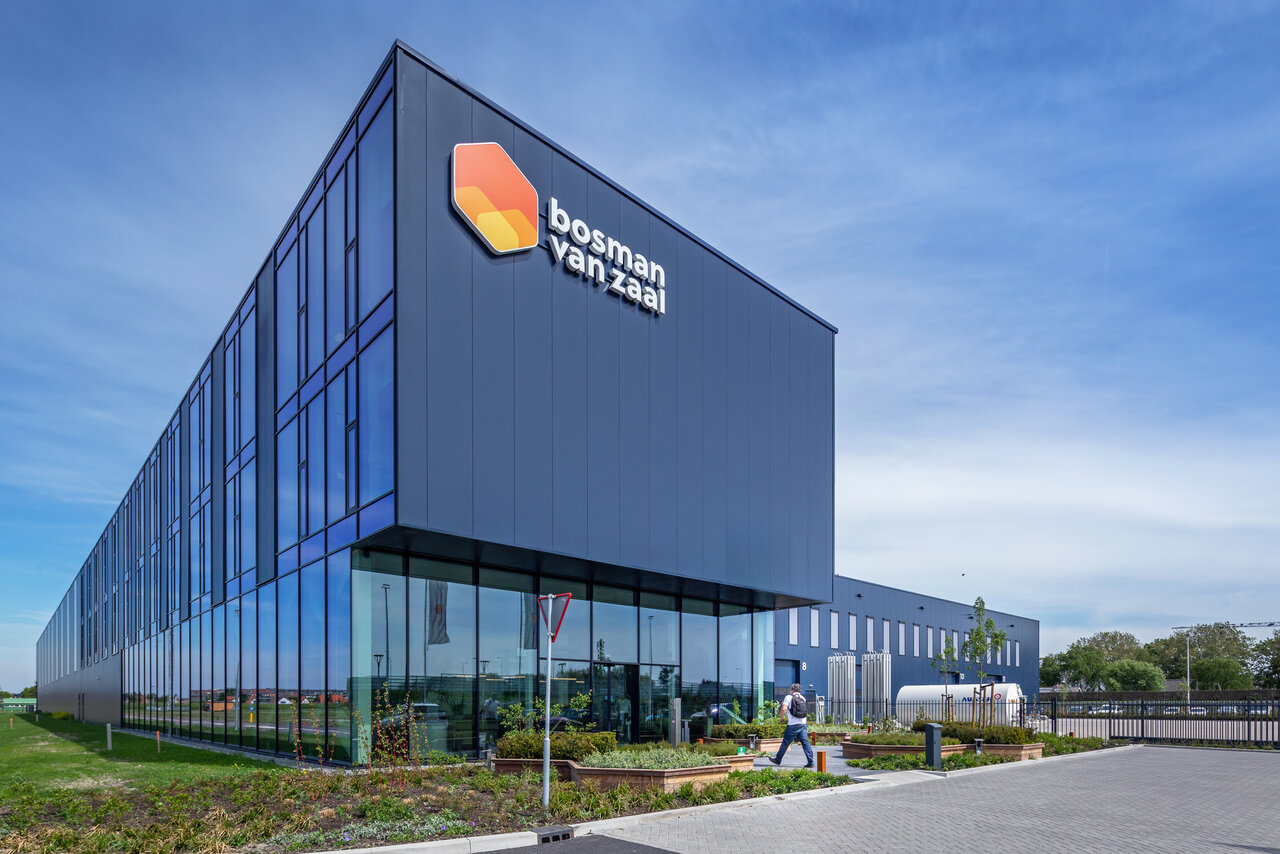 Turnkey approach

Our skilled team of 300 engineers, technicians, and supervisors uses cutting-edge technology to address your challenges. With a global presence and in-house expertise, we deliver seamless turnkey solutions that drive innovation.