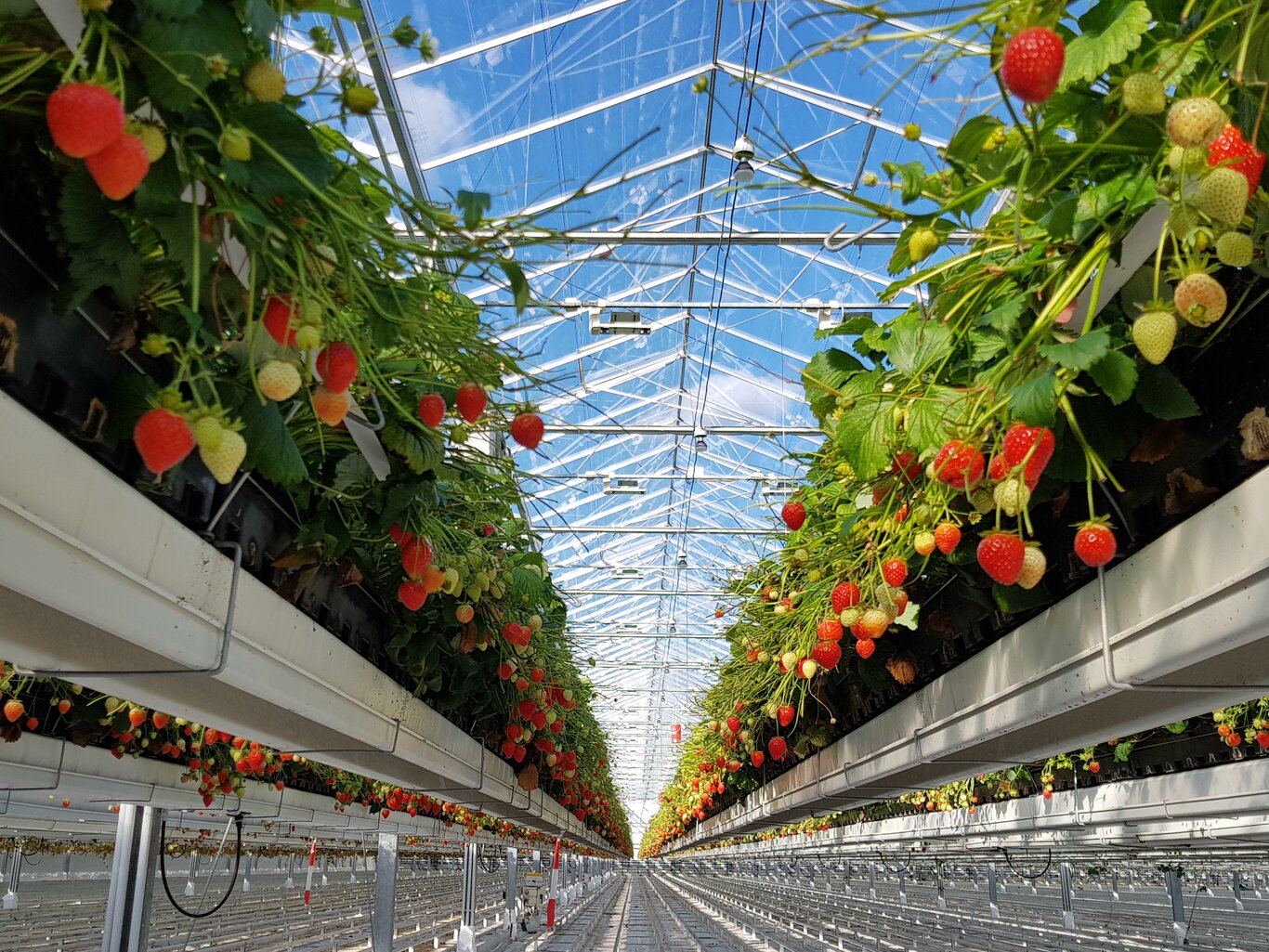 F-CLEAN
F-CLEAN film represents 20 years of experience in growing under optimal light transmission circumstances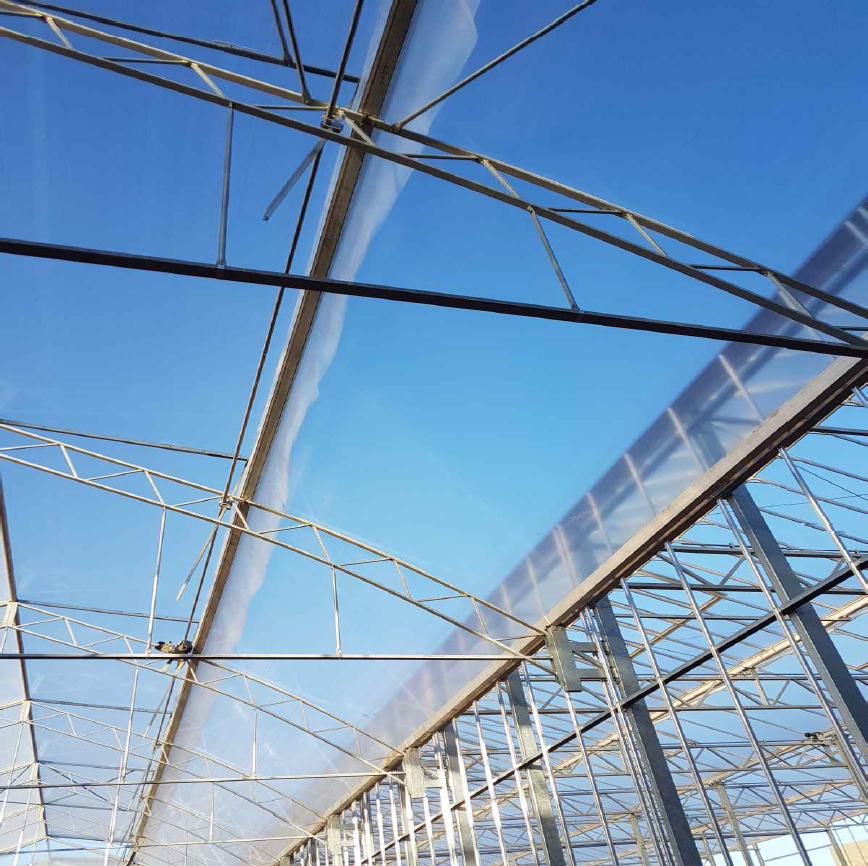 F-CLEAN properties
All the Venlo arched film covered greenhouse structures from Bosman Van Zaal, can be cladded with F-CLEAN™, a high-quality Teflon film that transmits more light than glass, PE film and other greenhouse cladding materials. Moreover, specific properties can be formulated for UV transmission or blocking and with respect to diffuseness, different haze factors are available. The high light transmission and flexible properties results in optimal light conditions, higher production, and better quality. Moreover, no condensation forms on the film and, depending on local climate conditions, the lifespan is up to 25 years.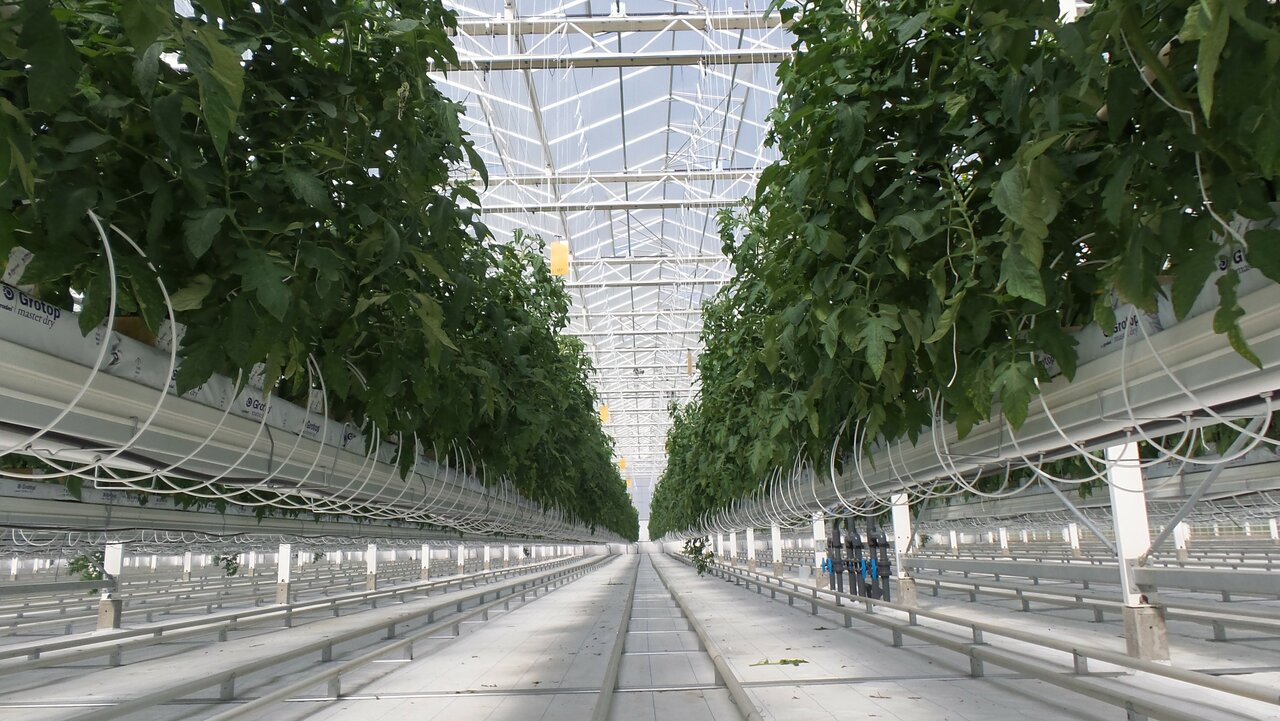 F-CLEAN versions
The film is available in both clear and diffuse versions and can be supplied with optional UV protection. Especially for energy saving purposes, the film can also be applied in a double layer. The most distinctive properties of F-CLEAN™ greenhouse film are; light transmission up to 94%, minimal light reflection, maximum UV radiation, self-cleaning, anti-condensation, energy-saving, and long technical lifetime. F-CLEAN™ is a trademark of AGC Green-Tech Co. Ltd.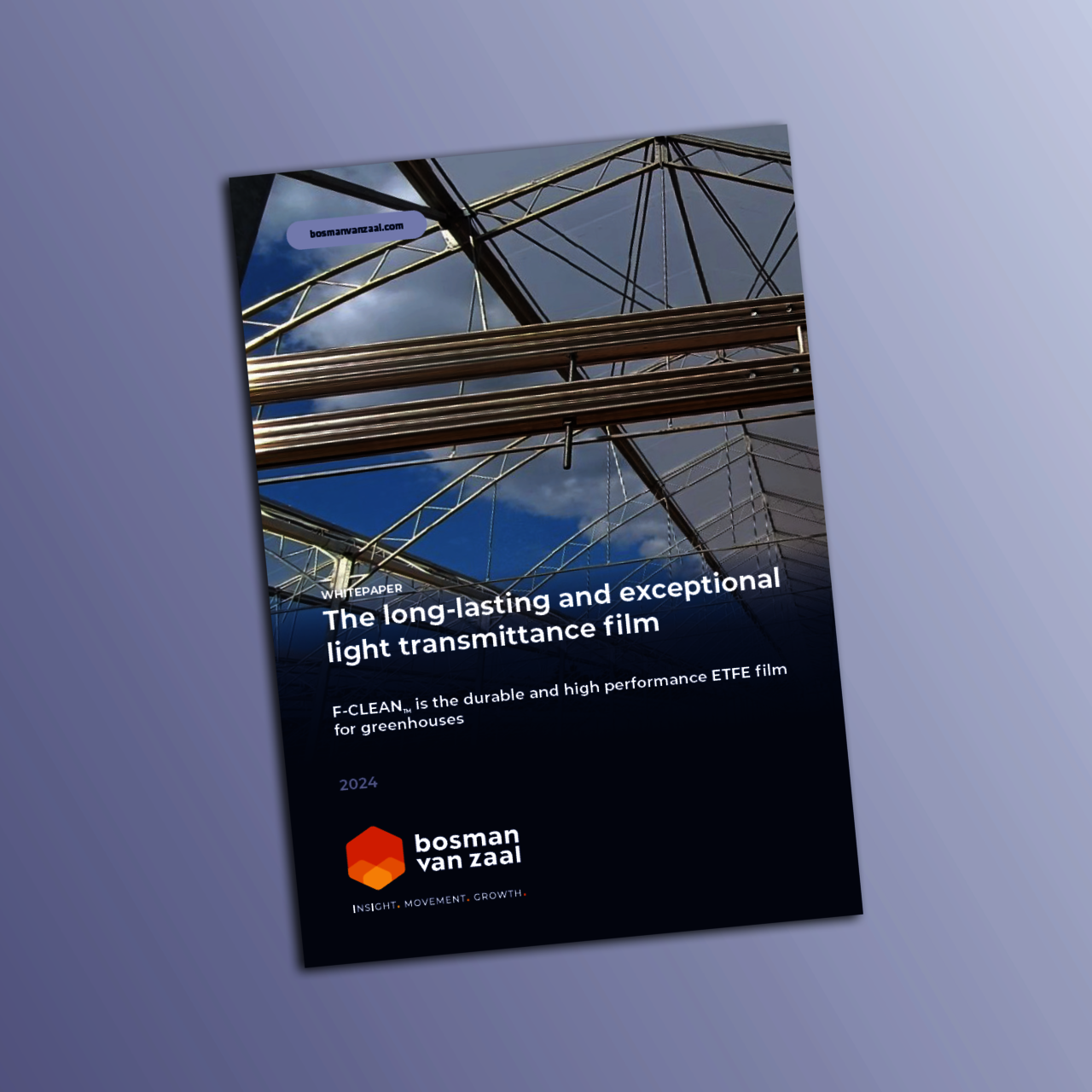 Download whitepaper
Download our brochure to learn more about the use, advantages and recommendations of F-CLEANTM film in horticultural applications.