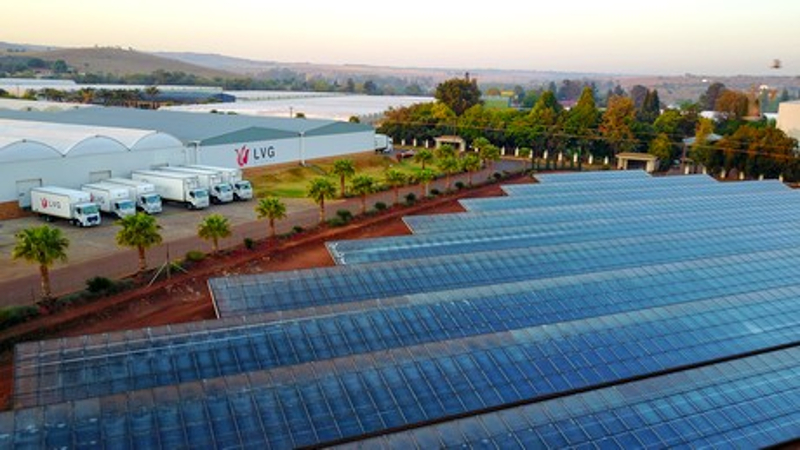 Sustainable and economical heating
To reduce the use of fossil fuels and energy costs, Bosman Van Zaal recommends the use of solar heat in specific cases. Depending on the production location, heating strategy and the requirements of the crop and the customer, we can install solar heat collectors.
The benefit can even be eliminating 100% of the energy costs. Bosman Van Zaal has been producing and installing solar thermal collectors since 2006, in more than seven different countries for over 15 different customers.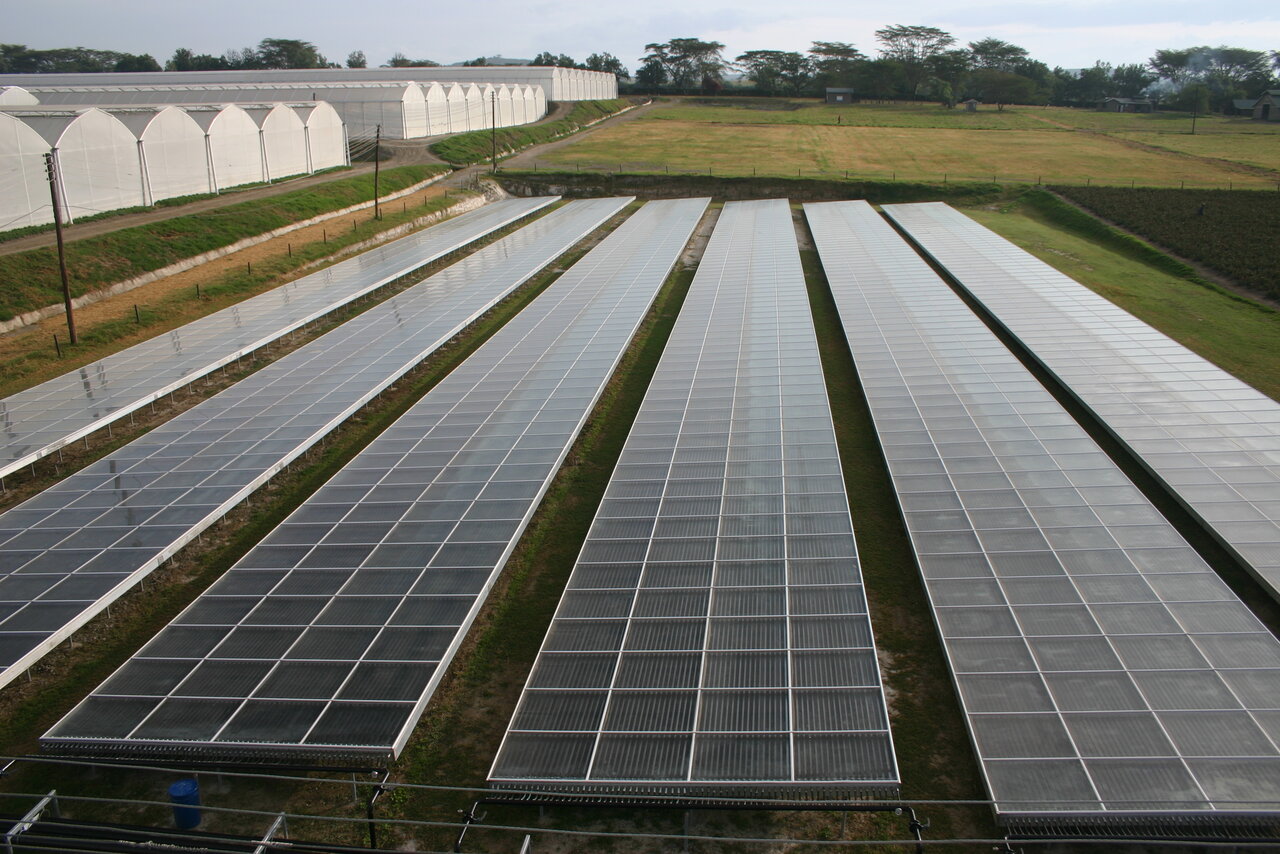 A solar collector field of 75,000 m2
In total, we have installed a solar collector field of around 75,000 m2. We manufacture the solar thermal collectors in our own factory based on our 100 years of experience in horticultural technology. By combining hands-on horticultural knowledge and experience, we have developed a unique and cost-effective solar thermal energy generation system.
Depending on the current situation, the system can also be retrofitted into an existing installation, and incorporated into our in-house designed and supplied climate installation.
Our Solar Heating Projects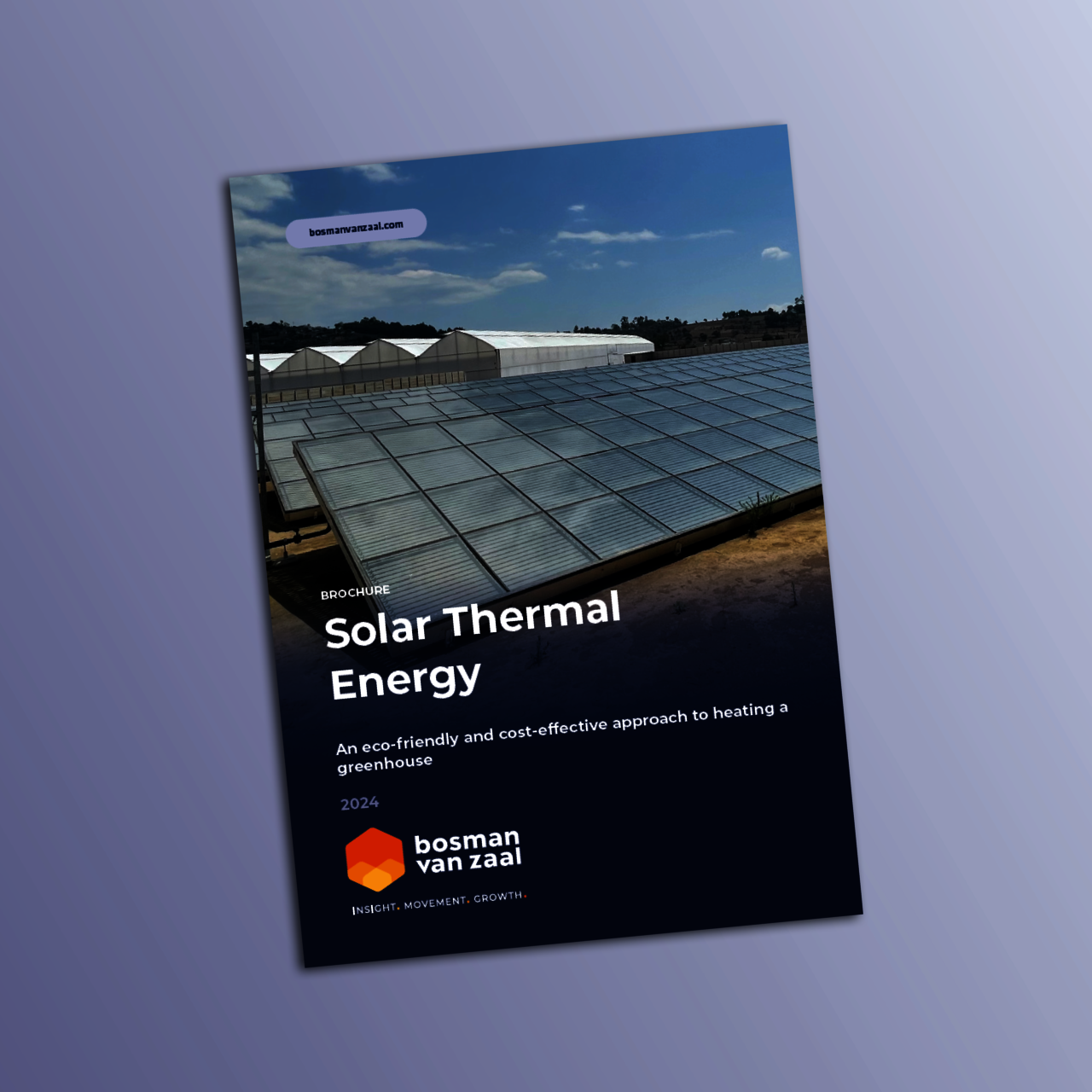 Download Whitepaper
Download our brochure to learn more about the use, advantages and recommendations of solar thermal energy in horticultural applications.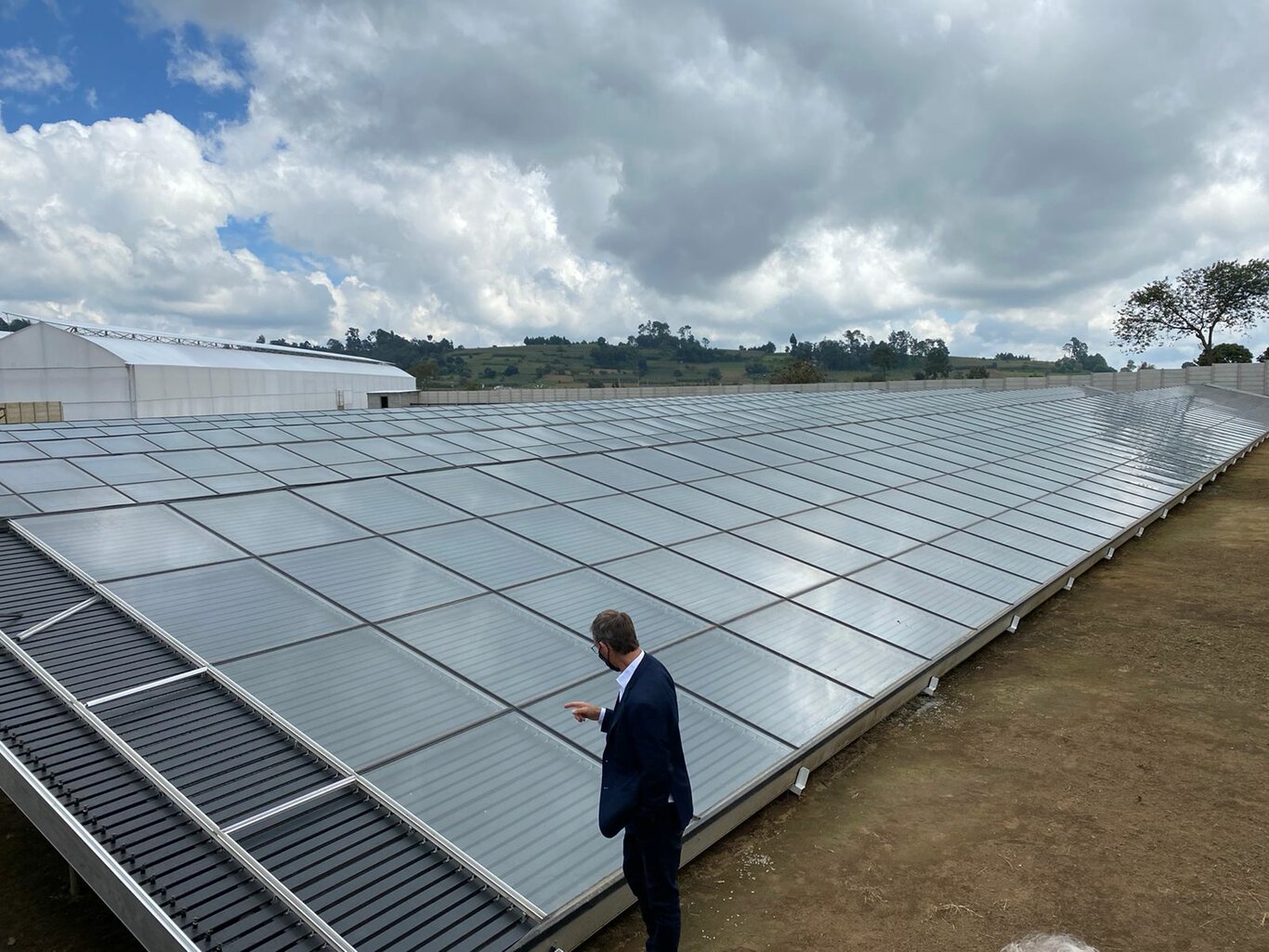 Get in touch
For personal advice or more information