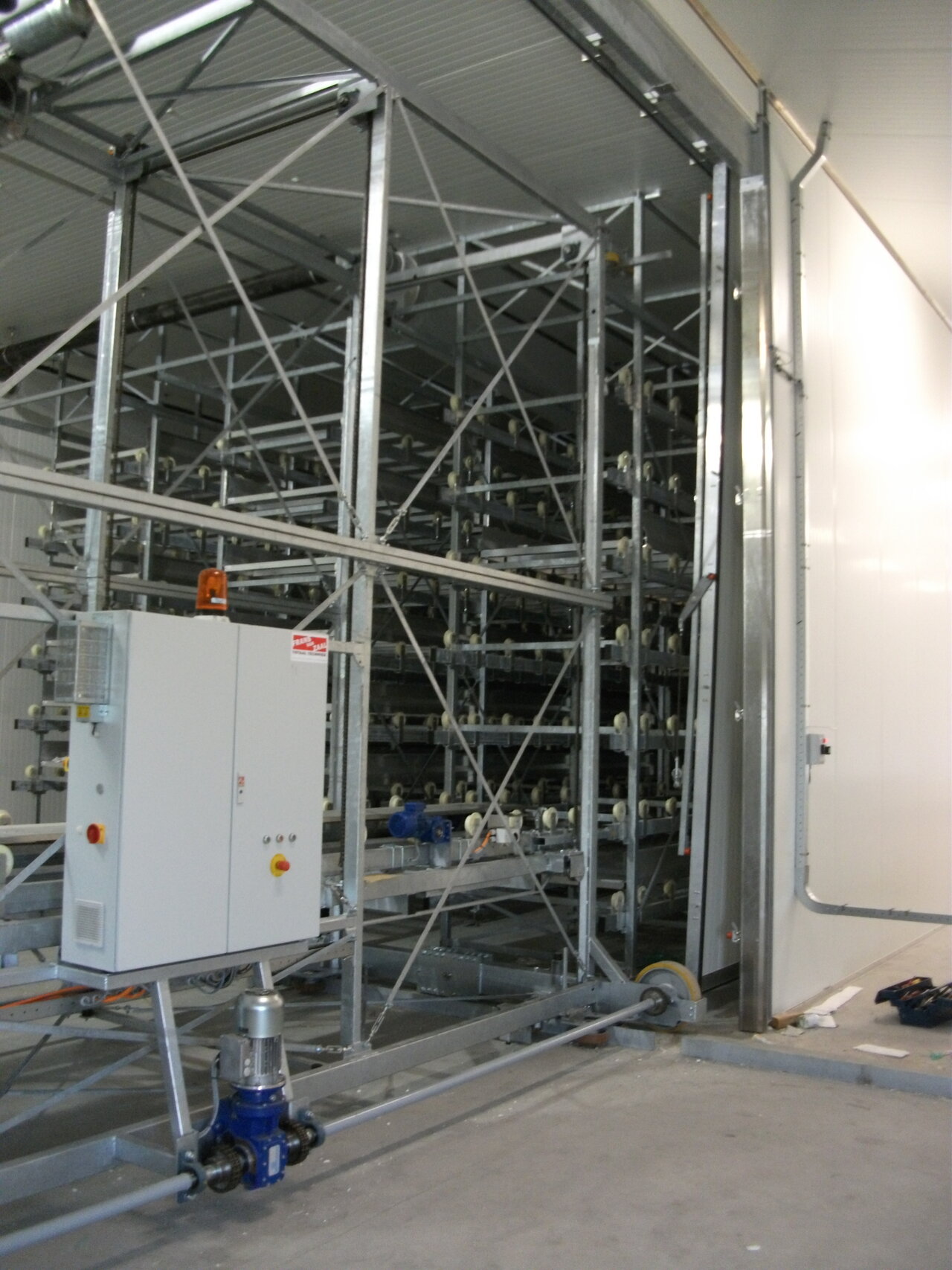 Mushroom Harvesting
In trade, freshness, via to the shortest possible supply lines, is vital. That is especially true for mushrooms. Koolen Champignons in the Netherlands has, therefore, done away with day trading over the years. Harvesting and processing mushrooms must be carried out at the highest level. The products must be stored in the cold chain as soon after harvesting as possible.
Koolen Champignons has set up the process from harvesting to the packed end product in a specific way, together with Bosman Van Zaal. The process takes just 30 minutes. One of the first things the grower did to speed things up was to separate the cultivation and picking processes. At traditional mushroom farms, mushrooms are harvested from beds in growing rooms. We have developed a highly efficient process that is almost entirely automated.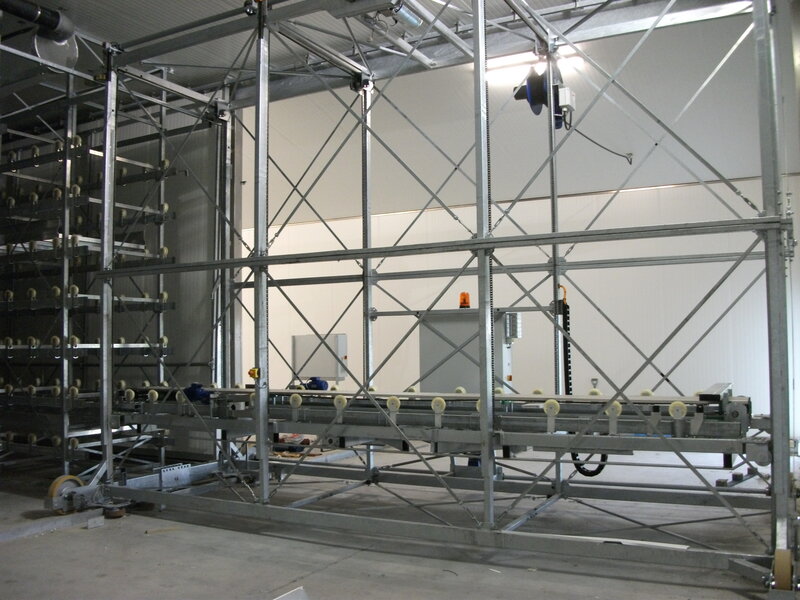 High Processing
When it is time to harvest, the pickers do not go into the growing rooms. A conveyor belt transfers the cultivation trays to a harvesting room, where the pickers are standing at the ready. Here, Koolen Champignons has greatly optimised the selection and harvesting processes. Thanks to Bosman Van Zaal automation, the pickers cut the mushrooms perfectly from the beds. The beds are rotated every four hours.
In the meantime, the mushrooms still on the beds can grow as much as another 20%. That is 5% per hour. Mushrooms are highly susceptible to mechanical damage and just touching a mushroom can bruise it. That is why harvesting must be done carefully and repacking is not possible. The pickers therefore place the mushrooms directly into the clients' preferred packaging. When the fill weight is reached, the tray is taken to the cold storage unit via another conveyor belt. The cold air stops mushroom growth from continuing.
From Vision to Solution
Based on intensive customer contact, we work on integrated solutions. Solutions that utilise labour, time, raw materials, and space as efficiently as possible. At Bosman Van Zaal, product development and realisation are performed in-house by our own multi-disciplinary teams. Our step-by-step approach starts with your vision and ends with our technical solution with lifelong service.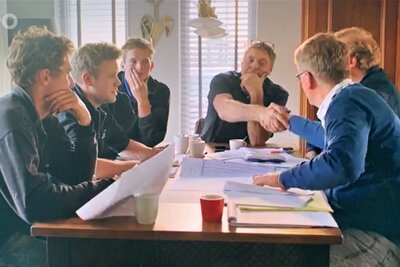 1. Define
What are your wishes and challenges, and what do you define as optimal cultivation and maximum yields? Our multidisciplinary solution team starts by listening and will propose technical installations.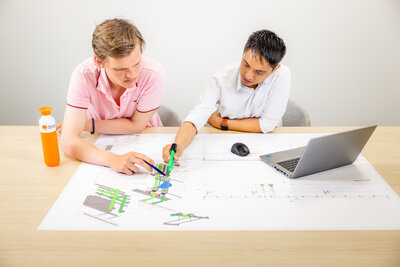 2. Engineer
The final proposal is then translated into smart, inventive, and practical designs by our own team of engineers. We base this on our many years of experience and use the latest technology and insights.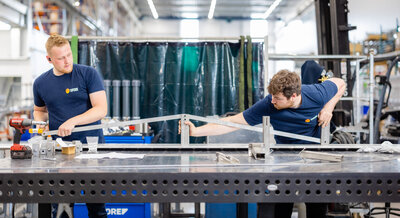 3. Realise
The technical solutions are manufactured in our automated machine park by our qualified production team. We ship worldwide and work with our own staff or in collaboration with (local) partners.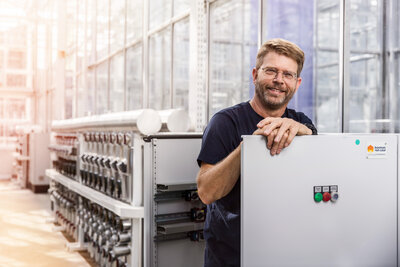 4. Service
After delivery, we stay in contact with your company. We provide employee training, and we offer 24/7 service online and on location, guaranteeing a long and efficient service life of the technical installations.