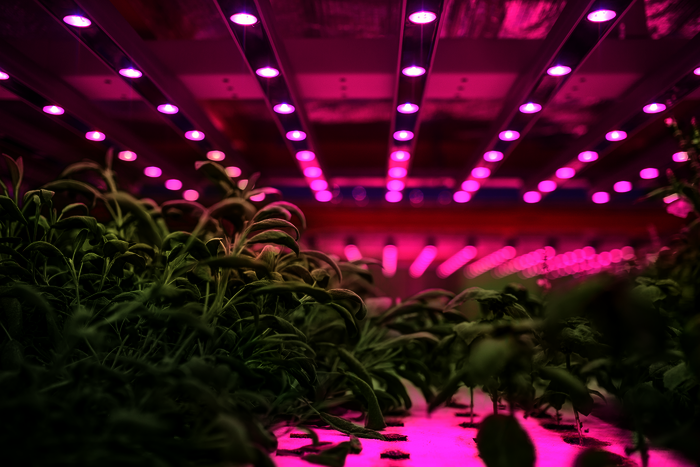 When is a Bosman Van Zaal vertical farm the solution for you:
If you want maximum control over all growing conditions
If you want to make smart use of climate: 25% saving on energy consumption for HVAC
If you want to cultivate with maximum hygiene
If you are looking for an integral solution: from sowing to harvesting
If you want to intensify a certain cultivation phase to a maximum extent
If you are looking for a reliable partner with 30 years of vertical farming experience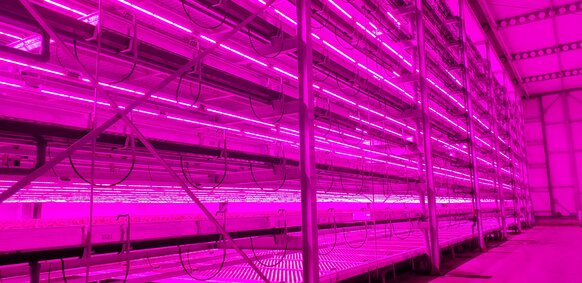 Maximum control of growing conditions
Does your work require the highest standards in areas such as hygiene, tracking and tracing, uniform production, or controlled cultivation conditions? To produce crops destined for food, research, medicines or cosmetics, the quality of the basic product, growing environment and processing is of vital importance.

Bosman Van Zaal helps to realise the most perfect cultivation environment possible. When designing complete vertical farms, logistical cultivation systems, robotics and advanced tracking and tracing software, hygiene and efficiency are key.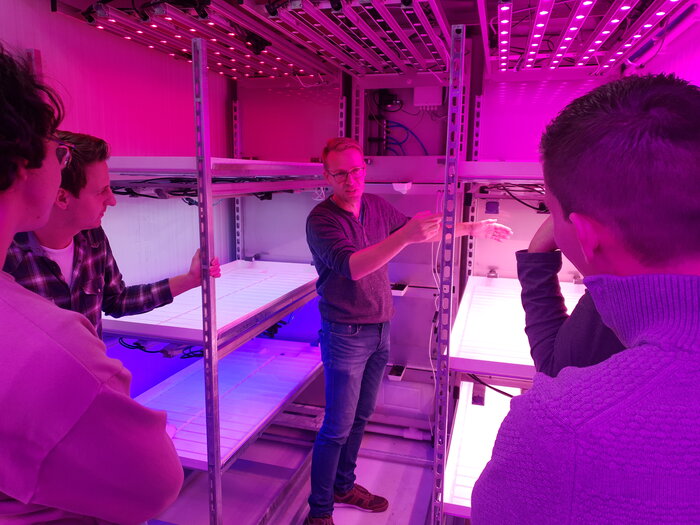 Smart use of climate
Everything starts with knowing exactly what you want to do with, and what your environment and climate is like around your indoor farm. All principals must be clear before making your final design. For example, if your facility is located in a climate where you can use a way of free cooling, you can save up to 80% of your energy consumption on your cooling and drying capacity, instead of doing the whole load with mechanical cooling.
On the other side, your crop principals must be clear, so you can also save energy when you optimise your growing conditions for your crop. A good design of airflow around your crop can easily result in a better yield and growth and uniformity. Another advantage of realising a better airflow around your crop is that your crop can allow a higher temperature and humidity. For your refrigeration installation, this can result in using more free cooling and a lower energy consumption of your refrigeration installation. So, there is no one-size-fits-all solution, but a good design always start with clear principals!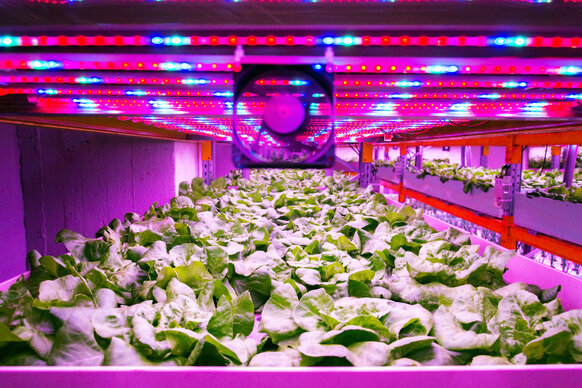 Maximum hygiene
Bosman Van Zaal specialises in developing and manufacturing maximum hygiene solutions for ready-to-eat vegetable production, pharmaceutical crop production, medicinal cannabis, plant-based vaccine production and research. Food-grade and even pharma-grade.

For example, we realise phenotyping and breeding projects for vegetables, maize, and soy seed companies, as well as research facilities for universities, such as Wageningen and Purdue University. We know that an ultra-clean growing environment and consistent quality of raw materials are of the autmost importance.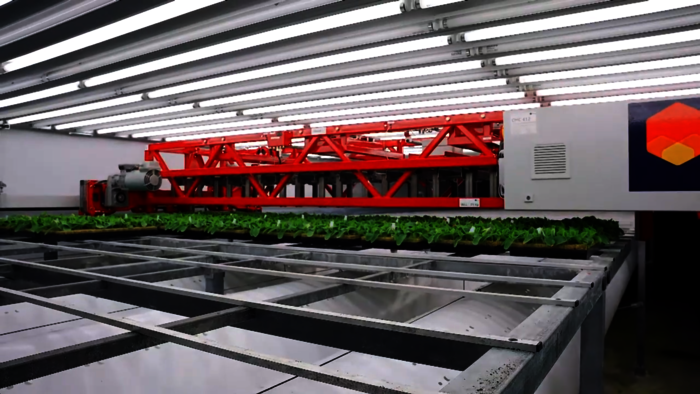 Integral business solutions
Our team consists of experienced engineers, technicians, and programmers in areas of expertise such as data, cultivation, vertical farming, and internal logistics. We design and manufacture everything in-house at our head office and modern factory.
This ensures a high level of flexibility and accessibility. Characteristics of which we are very proud!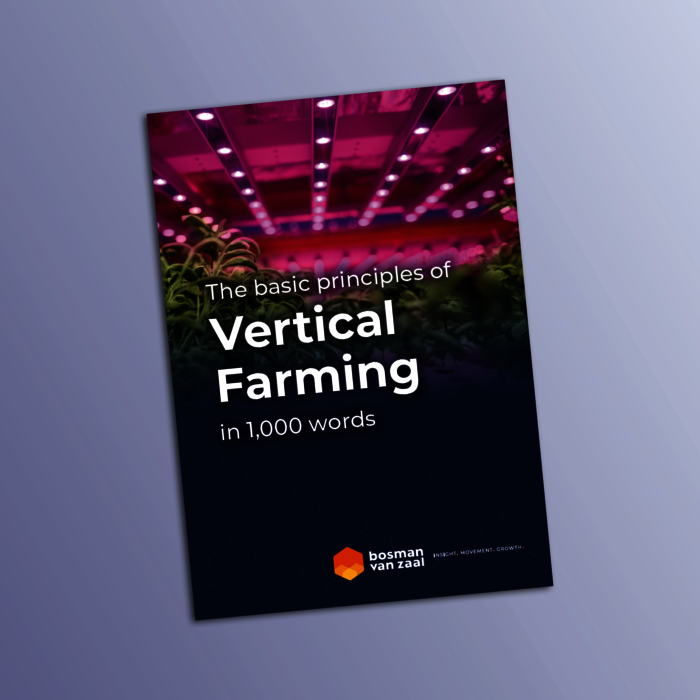 Download whitepaper
Due to Bosman Van Zaal's many years of experience with the realisation of vertical farms, we regularly receive questions about the opportunities and possibilities of Vertical Farming principles. We have summerised these questions and provide answers to the most frequently asked ones in our whitepapers.
Vertical Farming Installations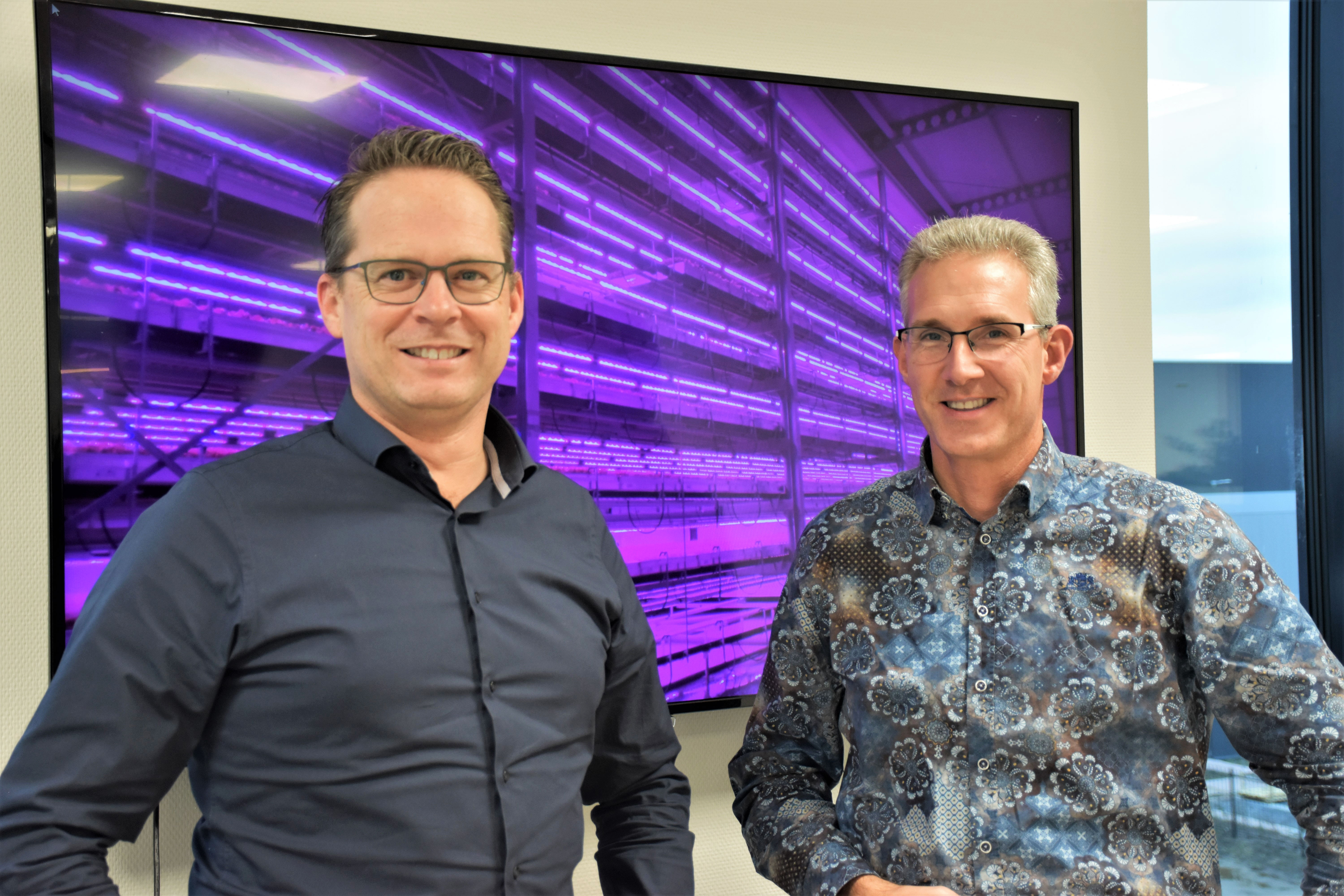 Get in touch with us!
Our Vertical Farming Experts
Learn more about our technical solutions for vertical farming. Or ask questions relating to your own specific situation.
Jacob and Edwin, our vertical farming experts, are happy to help, and perhaps partner with you!
Subscribe to our newsletter
Learn about our latest updates